Calling IoT Startups: Applications Open for 3rd TechInvest

The third TechInvest event of 2018 will take place during London Tech Week, focusing on startups in the smart cities and IoT space.
TechInvest is the Mayor of London's scheme to raise investment for the startups chosen to pitch at the event, organised and run by the UK Business Angels Association. So far, there have been two TechInvest events this year: one focusing on AI and machine learning, and another on augmented and virtual realities. Both saw ten startups pitching for investment from hundreds of gathered investors, with the companies also showing off their wares before and after the event as networking took place. (See TechInvest AI Event Sees 10 London Startups Pitch to Hundreds of Investors and AR/VR Takes Focus at London's TechInvest .)
Those judging the startup applications for the latest round will be: Ben Brabyn, of co-working office space Level39; Raph Crouan, the CEO of Startupbootcamp IoT; Richard Hadden of Breed Reply; and finally, Mena Samaan at MMC Ventures. Furthermore, London Chief Digital Officer Theo Blackwell will be a guest speaker at the event, so it will be interesting to hear his thoughts on transforming London into a smart city and how startups can advance and accelerate this process. (See At Last! London Gets Its Chief Digital Officer -- Theo Blackwell.)
Interested startups can apply for TechInvest smart cities and IoT on the TechInvest website or directly on the application page.
— Phil Oakley, Site Editor, TechX365
All resources
Aoife Geary, Content Editor, Jobbio, 6/13/2018
Why is London's startup scene the best in the world, bettering Silicon Valley, New York City, Tel Aviv and Beijing? Aoife Geary from Jobbio explains.
Farah Cuyvers, 6/13/2018
The global startup ecosystem is booming right now.
Trak Ellis-Hill, Executive Creative Director, MOFILM, 6/12/2018
Is it possible to have a full-time job in tech and have children?
Vishal Gupta, Co-founder & CEO, Kabeela.Life Ventures, 5/25/2018
connecting the global startup hubs such as London, Silicon Valley, New York, Berlin, Delhi and Shanghai will help foster community and priductivity across the world.
Aoife Geary, Content Editor, Jobbio, 5/23/2018
Networking might be a pain, but do it well and it can put you on the fast track to tech success.
Phil Hails-Smith, 7/19/2017
Joelson's Phil Hails-Smith provides some key advice for tech startups.
All Sponsor Blogs
European Early-Stage Venture Funding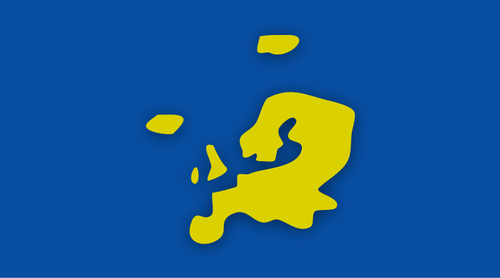 Infographics archive