Exeter Is Worst-Connected UK City – GoCompare

Exeter has been rated as the UK's worst-connected city, in a new study from GoCompare, which rated each UK city according to mobile connectivity, WiFi hotspots and broadband.
Unsurprisingly, London leads in connectivity, although it is only fourth in broadband, with Southampton in the top spot for overall broadband connectivity and services.
There are some interesting findings here too: for example, Cambridge and Oxford, despite being research, development and technology hotspots for many high and deep tech companies, are only 36th and 47th on the overall list of connectivity. Manchester is, as you may expect, in second place, although is seventh in broadband connectivity.
Exeter's low ranking comes from the fact that it is 55th in the mobile rankings and 57th in broadband connectivity. Rather interestingly, it is 28th in the WiFi hotspot leaderboard, implying that the city is aware of the low amount of connectivity and is trying to make WiFi hotspots common in public areas in an attempt to somewhat improve the situation.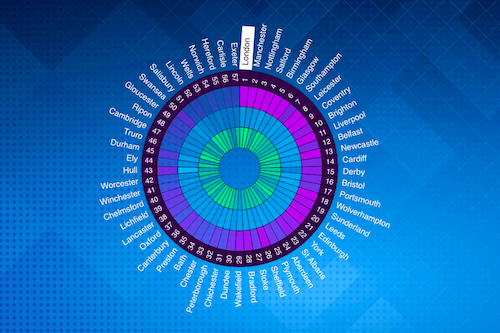 Click the image above to check out the interactive report.
Another interesting finding is that the top city for 4G mobile connectivity is Newcastle, which has 61% of the city covered. London is next, with 60.92% covered with 4G networks. This would seem to stand against the networks' various claims to have "98%" of the UK covered by 4G networks.
Martyn John, from GoCompare, commented: "As a technologically advanced nation, the UK could be expected to provide its population with equal access to high-quality Internet. However, this study goes to show that more needs to be invested in some cities to offer their inhabitants the same online opportunities that people in London or Manchester receive."
— Phil Oakley, Site Editor, TechX365
Phil Oakley, Site Editor, TechX365, 10/4/2018
This doesn't align with UK Prime Minister Theresa May's 'Global Britain' vision post-Brexit.
Phil Oakley, Site Editor, TechX365, 10/3/2018
Locum's Nest helps locum doctors find work in hospitals, cutting out inefficient agency middlemen and making the process less expensive for everyone.
Phil Oakley, Site Editor, TechX365, 10/2/2018
With 71% of organizations using a BYOD policy, millennials want more options on flexible working and access to better technology, according to a new report.
Phil Oakley, Site Editor, TechX365, 10/1/2018
Acquiring Deliveroo would give Uber a significant foothold in Europe's food delivery market, which it has struggled to do so far.
Phil Oakley, Site Editor, TechX365, 10/1/2018
According to the Times Higher Education 2019 rankings, Oxford and Cambridge lead the way in computer science research, ahead of big-name US institutions.
All resources
João Fernandes, Founder, Buzzstreets, 6/13/2018
Indoor navigation is going to completely change our shopping centres and the entire retail experience.
Neil Murray, co-founder and CTO, Mimecast, 6/12/2018
How can we secure London's tech talent for future generations to benefit from?
Sponsored Blogs, 6/12/2018
The Quintessence AM37 lets you try out the same boat James Bond would use in a full VR experience.
Roger Vigilance, Marketing Director, Vonage UK, 6/12/2018
Companies need to get ahead of the cloud competitors in order to win over customers.
Rob Mellor, VP & GM EMEA, WhereScape, 6/8/2018
Why are hackathons all the rage amongst developers and startups?
Salman Khan, Toronto Global, 6/8/2018
Why is Toronto the place to be for artificial intelligence developers? Salman Khan from Toronto Global explains.
All Sponsor Blogs
Industrial IoT Usage & Maturity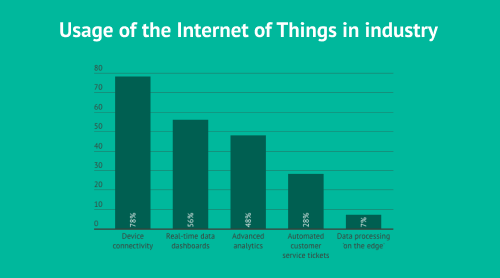 Infographics archive