UK Businesses Struggling to Retain Talent – Gartner

UK businesses are struggling to retain talent, analyst firm Gartner has found, with just 27.2% of those polled saying they had "high intentions" of staying with their current company, down 5.5% compared with last year in a survey of 22,000 employees in more than 40 countries.
The demographic of those most contemplating a move in the UK are aged between 18 to 29 and 30 to 39, and possess an MBA. Almost half of employees also show indifference to going "above and beyond" for their work and professional duties, indicating a lack of passion for their employer, role or job. This is lower than in the US, but higher than in Germany. 13.6% of employees say they're willing to go the extra mile for their job, while 42.6% say they show "high effort." This is lower than the global average of 15.2%, but it hasn't changed significantly in the UK in the past year.
In terms of UK job seekers, 53.5% of respondents said location is the biggest attraction. This was followed by vacation, at 43%, and work-life balance (41.9%). Historically, UK workers have always put work-life balance first, but vacation and location have overtaken it this quarter. Globally, location is even more important, standing at 54.3%.
Brian Kropp, group vice president of the HR practice at Gartner, said, "Businesses are feeling the burden to retain and attract talent, deal with the digital skills gap, as well as compete within a tough competitive market."
He continued, "We know the working environment is also an important factor for British workers. If businesses put less emphasis on the culture of the working office, they run the risk of losing strong talent, while also discouraging those who have an intent to stay and put extra effort into their roles. Those susceptible to jump ship and notice this change are millennials and those in Generation Z."
— Phil Oakley, Site Editor, TechX365
Phil Oakley, Site Editor, TechX365, 11/12/2018
The number of deals, meanwhile, has decreased, pointing to larger average deal sizes, which is good news for growth prospects.
Phil Oakley, Site Editor, TechX365, 11/7/2018
There were fewer deals and less money invested from the second quarter to the third quarter of this year, but the average deal size rose substantially.
Phil Oakley, Site Editor, TechX365, 11/6/2018
Atom bank will build a blockchain mortgage product, drawing on the expertise from Newcastle University.
Phil Oakley, Site Editor, TechX365, 11/5/2018
The UK is the startup factory of Europe, and has no problems scaling up these startups to become billion-dollar unicorns. But what happens after that?
Phil Oakley, Site Editor, TechX365, 10/31/2018
Monzo is acquiring 100,000 customers a month, and has promised a new crowdfunding round for later this year.
All resources
Trak Ellis-Hill, Executive Creative Director, MOFILM, 6/6/2018
If the tech industry is to attract and retain the best talent, it needs to find ways to be more inclusive in its hiring and retention.
Stewart Whiting, Product Director, Storey, 6/6/2018
How is tech changing our every day lives?
Sponsored Blogs, 6/6/2018
Alberto Lazzarin recounts the story of how he came to be a Java Developer and BgL group.
John Hazelton, talent.io, 6/22/2017
Insights into technology recruitment trends from the talent.io team.
All Sponsor Blogs
Industrial IoT Usage & Maturity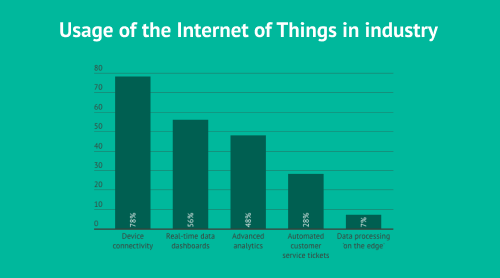 Infographics archive