Revolut Signs Up 1 Million UK Customers & Eyes Global Expansion

London-based digital banking firm Revolut has signed up 1 million UK customers, the company has announced, and has 2.25 million customers worldwide.
Just a month ago Revolut, which issues pre-paid debit cards and allows customers to manage their money and make payments via a mobile app without having to open a traditional bank account, said it had 2 million customers globally, so to sign up quarter of a million users in one month is impressive for the rapidly growing company. It also says more than 125 million transactions have been completed by customers, for a total transaction volume of $18.5 million. (See Revolut Hits 2M Users, Announces Investment Platform to Celebrate.)
The company is now looking at further global expansion in the US, Canada, Singapore, Hong Kong, Australia and New Zealand later this year, and says it plans to offer free bank transfers around the world -- "a breakthrough that has never been offered before," according to Revolut, and a marketing weapon it is using to take on incumbent high street and digital banks.
Nevertheless, the scale-up faces strong competition: Monzo has just announced a partnership with London-based TransferWise to enable international payments. While this does cost "a small fee" according to Monzo, it'll be no more than using TransferWise in the traditional way to pay someone overseas. These two options will add more competition to Revolut's upcoming offering, although it has an ace up its sleeve: it's free, which will especially threaten TransferWise's business, which is based on international money transfer. (See Monzo: The Future of Banking?)
Nik Storonsky, founder and CEO of Revolut, commented in a pre-prepared statement: "Whilst our organic growth has been exceptional, I believe that we've only reached 1% of our potential. Reaching 1 million UK customers is testament to the great product that we've built and the incredible savings we've offered our customers. However, we are always looking to improve. Our brand awareness is growing across Europe and we're pressing ahead with global expansion."
He continued: "I don't believe in financial borders at the expense of consumers. The world is becoming more interconnected and financial companies should be adapting to this. People should be free to spend and transfer money globally without incurring fees and waiting days."
— Phil Oakley, Site Editor, TechX365
All resources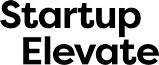 All Upcoming Live Events
Aoife Geary, Content Editor, Jobbio, 6/13/2018
Why is London's startup scene the best in the world, bettering Silicon Valley, New York City, Tel Aviv and Beijing? Aoife Geary from Jobbio explains.
Farah Cuyvers, 6/13/2018
The global startup ecosystem is booming right now.
Trak Ellis-Hill, Executive Creative Director, MOFILM, 6/12/2018
Is it possible to have a full-time job in tech and have children?
Vishal Gupta, Co-founder & CEO, Kabeela.Life Ventures, 5/25/2018
connecting the global startup hubs such as London, Silicon Valley, New York, Berlin, Delhi and Shanghai will help foster community and priductivity across the world.
Aoife Geary, Content Editor, Jobbio, 5/23/2018
Networking might be a pain, but do it well and it can put you on the fast track to tech success.
Phil Hails-Smith, 7/19/2017
Joelson's Phil Hails-Smith provides some key advice for tech startups.
All Sponsor Blogs
European Early-Stage Venture Funding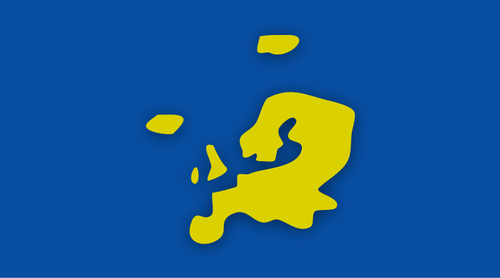 Infographics archive