Monzo Makes Full Current Account Available to 16 & 17 Year Olds

Monzo is making the full version of its current account available to 16 and 17 year olds, as it continues in its mission of making money accessible to everyone.
Monzo says in its blog post that these accounts aren't "minimalist versions" with "training wheels"; rather, they are a full version of the account available to those 18 and older, with some restrictions required by law. (See Monzo Steamrollers On With 'Big List' of Features, Uncovering Fraud Attacks.)
When a 16 or 17 year old signs up with Monzo, they get sent a contactless debit card, the same as every other Monzo current account, an account number and sort-code and access to the Monzo app on iOS and Android.
An account registered by a 16 or 17 year old will only be eligible for an overdraft once the account holder turns 18, and the money in the account cannot be spent on gambling websites. Monzo does note that other age restricted items -- alcohol and cigarettes, for example -- have not been blocked because that would mean prohibiting purchases at supermarkets or restaurants for legitimate items such as lunch. In these cases, it is the shop or establishment's responsibility to make sure they are not selling age-restricted items to someone under 18.
Although these accounts won't have planned overdrafts, they might still go overdrawn. In this case, Monzo says it will not charge its teenage users for spending more than they've got, but it will ask them to pay it back.
A cynical person would say this is Monzo making an attempt to capture users while they're young, as Monzo knows young users will value features such as mobile banking and contactless payments using the debit card, or payments through Apple or Google Pay. However, another way of looking at it is Monzo is attempting to teach the next generation about money as early as possible, so they are prepared when they leave home for university or get a job and need to pay rent or bills. (See Monzo: The Future of Banking?)
Monzo's stated mission is making money work for everyone, and changing attitudes to money. If it can introduce users to these concepts while they're young, the company will hope that it can change the generational attitudes to money and how we spend and save it, reversing the trend of millennials not saving money or not knowing how.
Phil Oakley, Site Editor, TechX365
Phil Oakley, Site Editor, TechX365, 10/4/2018
This doesn't align with UK Prime Minister Theresa May's 'Global Britain' vision post-Brexit.
Phil Oakley, Site Editor, TechX365, 10/3/2018
Locum's Nest helps locum doctors find work in hospitals, cutting out inefficient agency middlemen and making the process less expensive for everyone.
Phil Oakley, Site Editor, TechX365, 10/2/2018
With 71% of organizations using a BYOD policy, millennials want more options on flexible working and access to better technology, according to a new report.
Phil Oakley, Site Editor, TechX365, 10/1/2018
Acquiring Deliveroo would give Uber a significant foothold in Europe's food delivery market, which it has struggled to do so far.
Phil Oakley, Site Editor, TechX365, 10/1/2018
According to the Times Higher Education 2019 rankings, Oxford and Cambridge lead the way in computer science research, ahead of big-name US institutions.
All resources
Joćo Fernandes, Founder, Buzzstreets, 6/13/2018
Indoor navigation is going to completely change our shopping centres and the entire retail experience.
Neil Murray, co-founder and CTO, Mimecast, 6/12/2018
How can we secure London's tech talent for future generations to benefit from?
Sponsored Blogs, 6/12/2018
The Quintessence AM37 lets you try out the same boat James Bond would use in a full VR experience.
Roger Vigilance, Marketing Director, Vonage UK, 6/12/2018
Companies need to get ahead of the cloud competitors in order to win over customers.
Rob Mellor, VP & GM EMEA, WhereScape, 6/8/2018
Why are hackathons all the rage amongst developers and startups?
Salman Khan, Toronto Global, 6/8/2018
Why is Toronto the place to be for artificial intelligence developers? Salman Khan from Toronto Global explains.
All Sponsor Blogs
Industrial IoT Usage & Maturity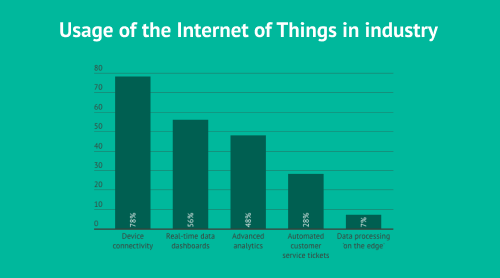 Infographics archive