Healthera Raises £3 Million Series A to Scale Platform Across the UK

Cambridge-based healthcare-tech company Healthera has raised a Series A funding round worth £3 million, with which it plans to expand its operations across the UK.
The round was led by ADV (Accelerated Digital Ventures) with participation from Cambridge Enterprise.
Healthera has developed an app to send out NHS prescriptions and allow patients to keep track of their medication or access clinical services. This eases some of the strain on GPs and pharmacists, who are increasingly overworked.
There are 1 billion prescription items sent out in the UK every year, Healthera says, for a population of around 65 million: This equates to almost half of all UK adults being on some form of long-term medication for an existing health problem.
The company was founded in 2015 by three Cambridge University students, Quintus Liu (CEO), Martin Hao (Managing Director) and Jin Dai (Vice President, Product) in their final year of study. The three are computer scientists and medical researchers who noticed a gap in the market where outdated pharmacies could be brought into the digital age via an app-based approach. The company has previously raised an undisclosed amount of seed funding to go alongside this Series A round, and now plans to expand to more pharmacies across the UK, with the aim of eventually covering the whole country.
CEO Liu stated: "Over the past months, Healthera's platform has won the confidence of the market as shown by the speed of adoption among patients, healthcare professionals, and NHS organisations. With this investment, led by keystone investors ADV, Cambridge Enterprise, and Future Care Capital, we will be accelerating our expansion into every household, and soon, multiple healthcare verticals."
Phil Oakley, Site Editor, TechX365
Phil Oakley, Site Editor, TechX365, 12/6/2018
In what will be seen as a blow to the gig economy, a UK high court judge has ruled that Deliveroo riders are self-employed, meaning they do not have the right to collectively bargain.
Phil Oakley, Site Editor, TechX365, 12/5/2018
SoftBank's Vision Fund is worth a staggering $100 billion and has invested in tens of technology companies across the world.
Phil Oakley, Site Editor, TechX365, 12/4/2018
Startups with older founders were more likely to achieve growth, investment, and have success, MIT research has found.
Phil Oakley, Site Editor, TechX365, 11/29/2018
Revolut missed its original aim of Q4 2018 for an APAC launch, but offering services in Japan will be seen as a win by the company and its investors.
Phil Oakley, Site Editor, TechX365, 11/28/2018
The last time Monzo hosted a crowdfunding round, it raised £1 million in 96 seconds. Can it break that this time?
All resources
Joćo Fernandes, Founder, Buzzstreets, 6/13/2018
Indoor navigation is going to completely change our shopping centres and the entire retail experience.
Neil Murray, co-founder and CTO, Mimecast, 6/12/2018
How can we secure London's tech talent for future generations to benefit from?
Sponsored Blogs, 6/12/2018
The Quintessence AM37 lets you try out the same boat James Bond would use in a full VR experience.
Roger Vigilance, Marketing Director, Vonage UK, 6/12/2018
Companies need to get ahead of the cloud competitors in order to win over customers.
Rob Mellor, VP & GM EMEA, WhereScape, 6/8/2018
Why are hackathons all the rage amongst developers and startups?
Salman Khan, Toronto Global, 6/8/2018
Why is Toronto the place to be for artificial intelligence developers? Salman Khan from Toronto Global explains.
All Sponsor Blogs
European Early-Stage Venture Funding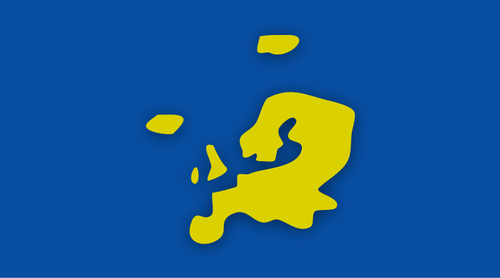 Infographics archive