Tech Diversity Efforts to Be Bolstered by £1M UK Government Funding

The UK government is stumping up £1 million for a "Digital Skills Innovation Fund" designed to help under-represented groups gain the digital skills they need to be successful in today's society, the Department for Digital, Culture, Media & Sport has announced.
The fund, which opens in September, will go towards helping women (still vastly under-represented in the tech sector), minority groups, disabled people and those from lower socioeconomic backgrounds to develop and learn skills for jobs such as software developers, data analysts, marketers or cybersecurity specialists.
Additionally, an extra £400,000 will go towards helping older people or the disabled get access to these digital skills, which could transform their lives.
Diversity is a growing issue in the technology sector. Government research says that out of all tech employees, only 17% are women. Additional research from PwC found that only 27% of female students would consider a career in tech, compared to 61% of males, and over a quarter (26%) of women are put off a career in the industry because it is too male-dominated. (See Is Diversity Key to Innovation? 9 Professionals Weigh In.)
Minister for Digital Margot James said: "It is crucial everyone is able to take advantage of digital technology, whether it is to learn how to use the Internet or develop the skills to work in a tech role. If we want to maintain our position as a world-leading digital economy we need to work with industry, local authorities and the voluntary sector to develop solutions so no-one is left behind."
— Phil Oakley, Site Editor, TechX365
Phil Oakley, Site Editor, TechX365, 12/10/2018
Identifying a problem is the first step to founding a successful business, but it's a step many entrepreneurs bypass, then wonder why their business is failing.
Phil Oakley, Site Editor, TechX365, 12/6/2018
In what will be seen as a blow to the gig economy, a UK high court judge has ruled that Deliveroo riders are self-employed, meaning they do not have the right to collectively bargain.
Phil Oakley, Site Editor, TechX365, 12/5/2018
SoftBank's Vision Fund is worth a staggering $100 billion and has invested in tens of technology companies across the world.
Phil Oakley, Site Editor, TechX365, 12/4/2018
Startups with older founders were more likely to achieve growth, investment, and have success, MIT research has found.
Phil Oakley, Site Editor, TechX365, 11/29/2018
Revolut missed its original aim of Q4 2018 for an APAC launch, but offering services in Japan will be seen as a win by the company and its investors.
All resources
Trak Ellis-Hill, Executive Creative Director, MOFILM, 6/6/2018
If the tech industry is to attract and retain the best talent, it needs to find ways to be more inclusive in its hiring and retention.
Stewart Whiting, Product Director, Storey, 6/6/2018
How is tech changing our every day lives?
Sponsored Blogs, 6/6/2018
Alberto Lazzarin recounts the story of how he came to be a Java Developer and BgL group.
John Hazelton, talent.io, 6/22/2017
Insights into technology recruitment trends from the talent.io team.
All Sponsor Blogs
European Early-Stage Venture Funding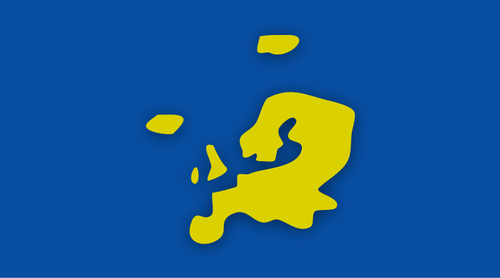 Infographics archive