Tech Nation Announces First Set of Startups for Its Fintech Growth Programme

Tech Nation has announced the 20 early-stage fintech companies that will make up the first cohort of the Tech Nation Fintech "growth programme."
Thirteen of the companies are based in London, but the remaining seven come from all across the UK -- one apiece in Canterbury, Bristol, Cardiff, Norwich and Manchester, and two in Edinburgh.
Tech Nation targeted companies that are offering either B2B (business-to-business) or B2B2C (business-to-business-to-consumer) services, and which have raised seed or Series A funding or, alternatively, which are "bootstrapped" (self-funded) and have not generated more than £1.5 million in revenues. (See Tech Nation Announces Fintech 'Growth Programme'.)
The 20 companies are:
Airtime Rewards: making major retailers pay for users' phone bills through the money they spend at Waitrose, Debenhams, Prezzo or more.
Akoni: helping people to manage business deposits in multiple currencies easily and earn interest on them at the same time.
AltFi Data: bringing efficiency to the investment process through analytics
Coinfirm: managing risk and streamlining blockchain transactions with "compliance-as-a-service" built-in.
CoInvestor: an alternative asset investment platform.
CreditLadder: helping tenants get better credit scores by having rent payments appear on credit history.
Delio: offering "Private Asset Infrastructure as a Service" to its customers.
Enforcd: a global, constantly updated regulatory service to keep anyone and everyone updated about the newest financial regulations and standards.
Fiskl: mobile, digital invoicing for small businesses.
Float: visual, predictive cash flow forecasting.
Funding Options: helping small and independent businesses assess their funding offers and get the best deals.
LOQBOX: offering users the ability to build a positive credit history while they save.
Maxatta: automating trading desks using AI and robotic processes.
MishiPay: enabling customers in supported retailers to pay for an item after scanning it on their phone, eliminating queues and wait times.
SteelEye: offering solutions to firms affected by sweeping financial regulatory change in the EU.
Sustainably: rounds up purchases to nearest £1 and donates the difference to a charity of the user's choosing.
Tail Offers: discounts for London-based restaurants, built with Monzo and Starling Bank customers in mind.
TAINA Technology: a "RegTech" (regulatory tech) startup that helps other businesses comply with financial regulations.
Thyngs: re-thinking consumer engagement by turning everyday objects into connected IoT devices.
TransFICC: an API and platform for eTrading purposes.
Over the five month programme, the startups will have access to leading fintech luminaries from across the UK, who will offer their insights into how to grow a financial technology business. The startups will also get the opportunity to learn from Tech Nation's Future Fifty companies, to help them with scale, hiring, partnerships and expansion.
Gregoire Michel, the Tech Nation Fintech programme lead, said: "When we devised Tech Nation's first fintech programme we anticipated that entrepreneurs were increasingly building great companies in the regions. The number of applications we received from the regions bore out this hypothesis and while London remains the most important fintech cluster in the UK we are delighted that more than a third of the first cohort will come from outside London."
— Phil Oakley, Site Editor, TechX365
All resources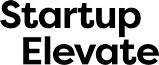 All Upcoming Live Events
Aoife Geary, Content Editor, Jobbio, 6/13/2018
Why is London's startup scene the best in the world, bettering Silicon Valley, New York City, Tel Aviv and Beijing? Aoife Geary from Jobbio explains.
Farah Cuyvers, 6/13/2018
The global startup ecosystem is booming right now.
Trak Ellis-Hill, Executive Creative Director, MOFILM, 6/12/2018
Is it possible to have a full-time job in tech and have children?
Vishal Gupta, Co-founder & CEO, Kabeela.Life Ventures, 5/25/2018
connecting the global startup hubs such as London, Silicon Valley, New York, Berlin, Delhi and Shanghai will help foster community and priductivity across the world.
Aoife Geary, Content Editor, Jobbio, 5/23/2018
Networking might be a pain, but do it well and it can put you on the fast track to tech success.
Phil Hails-Smith, 7/19/2017
Joelson's Phil Hails-Smith provides some key advice for tech startups.
All Sponsor Blogs
European Early-Stage Venture Funding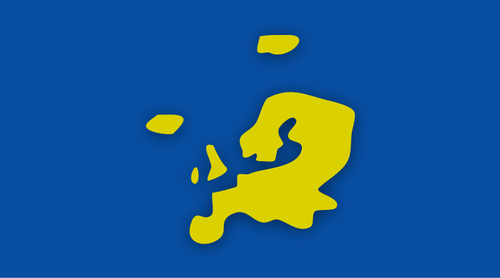 Infographics archive