Global Entrepreneurs Believe Brexit Will Have a Negative Impact on UK Tech

Two thirds of international entrepreneurs believe Brexit will have a negative effect on the British tech industry, with a quarter not expecting to invest in the British tech company in the next year, a survey from Global Tech Advocates has found.
The survey polled 263 entrepreneurs from the Global Tech Advocates community, with participants from Shanghai, Singapore, and San Francisco. The answers were definitely revealing: 55% of overseas entrepreneurs aren't considering expanding their businesses to the UK as a direct result of Brexit, while 31% report that Brexit has negatively affected the likelihood of them hiring British tech talent for their companies. (See Is Brexit Just Another Problem to Solve? Russ Shaw Weighs In.)
While these statistics are somewhat unsettling for those in the UK tech community, there is a glimmer of hope: 87% of respondents felt that London remains open to collaboration with other global tech hubs, which suggests that the UK capital will continue to keep it's enviable status as a leading tech hub even after Brexit.
Russ Shaw, founder of Tech London Advocates & Global Tech Advocates, commented: "International connections have always been the staple of British business, and now more than ever, they should be used to fuel growth. We must double down to build stronger relations and ties with global tech hubs and communities -- if we fail on this front we risk turning our back on new waves of investment, talent and innovation."
— Phil Oakley, Site Editor, TechX365
Phil Oakley, Site Editor, TechX365, 10/3/2018
Locum's Nest helps locum doctors find work in hospitals, cutting out inefficient agency middlemen and making the process less expensive for everyone.
Phil Oakley, Site Editor, TechX365, 10/2/2018
With 71% of organizations using a BYOD policy, millennials want more options on flexible working and access to better technology, according to a new report.
Phil Oakley, Site Editor, TechX365, 10/1/2018
Acquiring Deliveroo would give Uber a significant foothold in Europe's food delivery market, which it has struggled to do so far.
Phil Oakley, Site Editor, TechX365, 10/1/2018
According to the Times Higher Education 2019 rankings, Oxford and Cambridge lead the way in computer science research, ahead of big-name US institutions.
All resources
Joćo Fernandes, Founder, Buzzstreets, 6/13/2018
Indoor navigation is going to completely change our shopping centres and the entire retail experience.
Neil Murray, co-founder and CTO, Mimecast, 6/12/2018
How can we secure London's tech talent for future generations to benefit from?
Sponsored Blogs, 6/12/2018
The Quintessence AM37 lets you try out the same boat James Bond would use in a full VR experience.
Roger Vigilance, Marketing Director, Vonage UK, 6/12/2018
Companies need to get ahead of the cloud competitors in order to win over customers.
Rob Mellor, VP & GM EMEA, WhereScape, 6/8/2018
Why are hackathons all the rage amongst developers and startups?
Salman Khan, Toronto Global, 6/8/2018
Why is Toronto the place to be for artificial intelligence developers? Salman Khan from Toronto Global explains.
All Sponsor Blogs
Industrial IoT Usage & Maturity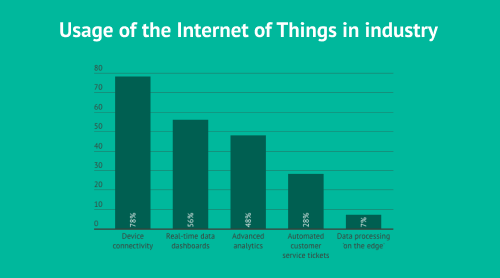 Infographics archive