OneTech Aims to Double Diversity Amongst Founders in London

A new initiative to support female entrepreneurs enter the boardroom, OneTech, has kicked off, with Capital Enterprise and JP Morgan the main backers behind the effort.
OneTech aims to double the number of female and BAME (black, Asian and minority ethnic) entrepreneurs accessing investment by 2020 in three London boroughs -- Hackney, Tower Hamlets and Newham. Additionally, Capital Enterprise and JP Morgan want to help entrepreneurs, startups and tech companies understand why diversity in tech is important and should be valued. OneTech will connect founders, board members and entrepreneurs who apply for the program from across the UK with mentors in order to achieve these ambitious goals, and can connect them with pre-accelerator programs designed to boost tech diversity.
Tech Nation, a major player in the UK's tech scene, is also part of this effort. As part of the new initiative, the organization has put together some statistics on the current state of diversity in tech.
77% of tech company directors are men, with only 23% women.
Despite multiple efforts to increase diversity in tech, and public-facing campaigns such as #MeToo, the percentages of men and women being appointed to tech board positions has, since 2000, remained "almost exactly the same".
Gender diverse boards achieve a 0.7% higher turnover -- approximately £70,000 more, on average.
Globally diverse boards raise a staggering 453% more investment than boards with only a single country represented.
There are more stats and analysis in Tech Nation's report, which is supporting Capital Enterprise's campaign to increase diversity. OneTech is looking for both applicants and mentors, so check out the website if you're interested in either.
— Phil Oakley, Site Editor, TechX365
Phil Oakley, Site Editor, TechX365, 11/16/2018
While "unemployment and underemployment" was a top concern globally, cyber attacks ranked as number one worry in three regions.
Phil Oakley, Site Editor, TechX365, 11/14/2018
Google is absorbing the DeepMind Health team, which built Streams, an app for healthcare professionals in UK hospitals, to manage patients.
Phil Oakley, Site Editor, TechX365, 11/13/2018
Company CEO Nik Storonsky is convinced that his company is an acquisition target because of its ability to greatly speed up the time it takes to detect credit card theft and other types of financial fraud.
Phil Oakley, Site Editor, TechX365, 11/12/2018
The number of deals, meanwhile, has decreased, pointing to larger average deal sizes, which is good news for growth prospects.
Phil Oakley, Site Editor, TechX365, 11/7/2018
There were fewer deals and less money invested from the second quarter to the third quarter of this year, but the average deal size rose substantially.
All resources
Joćo Fernandes, Founder, Buzzstreets, 6/13/2018
Indoor navigation is going to completely change our shopping centres and the entire retail experience.
Neil Murray, co-founder and CTO, Mimecast, 6/12/2018
How can we secure London's tech talent for future generations to benefit from?
Sponsored Blogs, 6/12/2018
The Quintessence AM37 lets you try out the same boat James Bond would use in a full VR experience.
Roger Vigilance, Marketing Director, Vonage UK, 6/12/2018
Companies need to get ahead of the cloud competitors in order to win over customers.
Rob Mellor, VP & GM EMEA, WhereScape, 6/8/2018
Why are hackathons all the rage amongst developers and startups?
Salman Khan, Toronto Global, 6/8/2018
Why is Toronto the place to be for artificial intelligence developers? Salman Khan from Toronto Global explains.
All Sponsor Blogs
European Early-Stage Venture Funding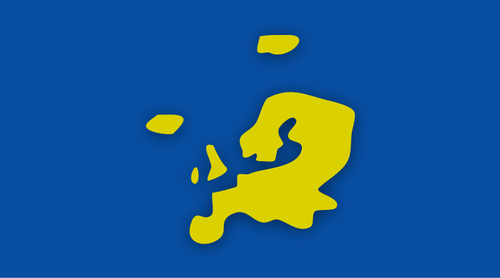 Infographics archive