Monzo Raises £85M Series E Round, Adding 100,000 Customers Every Month

Digital bank Monzo has raised £85 million in a Series E funding round, led by General Catalyst, supported by Accel and the company's existing investors, valuing the company at more than £1 billion (US$1.27 billion), making it the UK's newest tech unicorn. (See The UK Starts & Grows Most of Europe's Tech Unicorns.)
According to Crunchbase, Monzo has now raised £191.7 million ($244.7 million) since the founding of the company in February 2015. (See Monzo Raises £71M Funding, Aims to Grow in UK & Abroad.)
The fast-growing bank reached the significant milestone of 1 million customers last month, and is now adding 100,000 new users every month, 30% of these in London. The company already employs 450 people in its headquarters near Moorgate in London, but plans to more than double this to about 1,000 people by the end of next year. (See Monzo Signs Up 1M Customers for Its Next-Gen Current Account.)
Monzo is also planning to launch a new crowdfunding round later this year. Back in 2016, it raised £1 million in 96 seconds on crowdfunding platform Crowdcube, in what still stands as a record for crowdfunding. The blog post on the upcoming round says it will be "much larger" than previous crowdfunding campaigns from Monzo, which raised £2.5 million ($3.2 million) in 2017 with more than £12 million ($15.3 million) pledged overall.
Monzo co-founder and CEO Tom Blomfield commented: "We started Monzo because we wanted to make a positive difference to people's financial lives. It's incredible that more than 1 million people are now using Monzo and a testament to all the hard work that's gone into building the company over the last three and a half years. While we've come a long way, we feel we're still very much at the start of the journey. I'm really excited to be working with two new world-class investors to help bring Monzo to millions more people."
— Phil Oakley, Site Editor, TechX365
All resources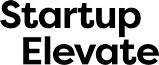 All Upcoming Live Events
Aoife Geary, Content Editor, Jobbio, 6/13/2018
Why is London's startup scene the best in the world, bettering Silicon Valley, New York City, Tel Aviv and Beijing? Aoife Geary from Jobbio explains.
Farah Cuyvers, 6/13/2018
The global startup ecosystem is booming right now.
Trak Ellis-Hill, Executive Creative Director, MOFILM, 6/12/2018
Is it possible to have a full-time job in tech and have children?
Vishal Gupta, Co-founder & CEO, Kabeela.Life Ventures, 5/25/2018
connecting the global startup hubs such as London, Silicon Valley, New York, Berlin, Delhi and Shanghai will help foster community and priductivity across the world.
Aoife Geary, Content Editor, Jobbio, 5/23/2018
Networking might be a pain, but do it well and it can put you on the fast track to tech success.
Phil Hails-Smith, 7/19/2017
Joelson's Phil Hails-Smith provides some key advice for tech startups.
All Sponsor Blogs
European Early-Stage Venture Funding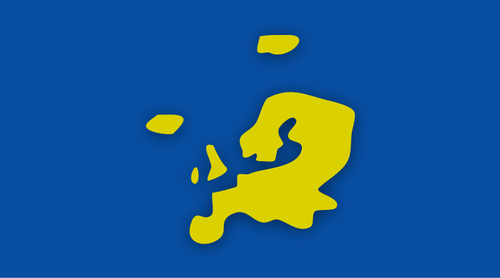 Infographics archive