Atom Bank & Newcastle University Partnering on Blockchain-Based Mortgages

Durham-based Atom bank and Newcastle University will join forces for a three-year research project to examine how financial services companies can build better, more trustworthy services for their customers.
Dubbed "FinTrust," the project has been funded by a £1.2 million ($1.6 million) grant from the Engineering and Physical Sciences Research Council, as part of an £11 million ($14.3 million) campaign to research how access of personal data could be improved, and subsequently how companies build trust with their customers. (See Brits Going Off Challenger Banks Through Lack of Trust – Findings.)
The project will look at Open Banking (a set of directives from the EU/UK government for banks big and small to open their APIs and allow third-party companies to build apps on top of those APIs) and the human need for trust, focusing on access of personal data and the security processes which protect that data, and if customers trust companies, especially financial services firms and fintech organisations, with their personal, sensitive data.
Atom bank is one of many fintech startups looking at blockchain as a means to improve privacy, security and trust with its customers. The digital bank competes with others, such as Revolut, Monzo and Starling to introduce a new way of managing money to the UK and Europe, and believes blockchain is a fundamental way to improve privacy, security and trust. (See Banks Must Move From Product Focus to Customer Focus.)
To this end, the bank will use the research project to build a blockchain-based mortgage project. Edward Twiddy, chief innovation officer at Atom Bank, said: "Atom will use the outputs from the research to inform and improve the design of future innovative products and services. One of the first applications of the research will be in the development of our blockchain to build better mortgages, a major innovation project drawing on blockchain expertise from Newcastle University's Computer Science department and crypto-statisticians at the Durham University's Department of Mathematical Sciences."
— Phil Oakley, Site Editor, TechX365
Phil Oakley, Site Editor, TechX365, 11/16/2018
While "unemployment and underemployment" was a top concern globally, cyber attacks ranked as number one worry in three regions.
Phil Oakley, Site Editor, TechX365, 11/14/2018
Google is absorbing the DeepMind Health team, which built Streams, an app for healthcare professionals in UK hospitals, to manage patients.
Phil Oakley, Site Editor, TechX365, 11/13/2018
Company CEO Nik Storonsky is convinced that his company is an acquisition target because of its ability to greatly speed up the time it takes to detect credit card theft and other types of financial fraud.
Phil Oakley, Site Editor, TechX365, 11/12/2018
The number of deals, meanwhile, has decreased, pointing to larger average deal sizes, which is good news for growth prospects.
Phil Oakley, Site Editor, TechX365, 11/7/2018
There were fewer deals and less money invested from the second quarter to the third quarter of this year, but the average deal size rose substantially.
All resources
João Fernandes, Founder, Buzzstreets, 6/13/2018
Indoor navigation is going to completely change our shopping centres and the entire retail experience.
Neil Murray, co-founder and CTO, Mimecast, 6/12/2018
How can we secure London's tech talent for future generations to benefit from?
Sponsored Blogs, 6/12/2018
The Quintessence AM37 lets you try out the same boat James Bond would use in a full VR experience.
Roger Vigilance, Marketing Director, Vonage UK, 6/12/2018
Companies need to get ahead of the cloud competitors in order to win over customers.
Rob Mellor, VP & GM EMEA, WhereScape, 6/8/2018
Why are hackathons all the rage amongst developers and startups?
Salman Khan, Toronto Global, 6/8/2018
Why is Toronto the place to be for artificial intelligence developers? Salman Khan from Toronto Global explains.
All Sponsor Blogs
European Early-Stage Venture Funding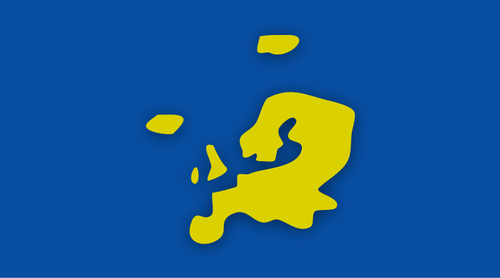 Infographics archive