London AI Startups Raised More Cash in 8 Months of 2018 Than All of 2017

London's AI startups have raised more cash in the first eight months of 2018 than they did during the whole of 2017, data from Pitchbook has revealed.
The report shows that the amount raised by London's AI startups during January-August this year totaled nearly £327 million compared with almost £229 million during the whole of last year (see the second chart below).
London raised more than Paris, Berlin, Tel Aviv, Bangalore and Singapore combined in the eight months between January and August of this year -- perhaps not surprising given that the "AI Growth Capital of Europe" report, released during London Tech Week, showed that London had double the number of AI companies of Paris and Berlin combined. Nevertheless, this consolidates London's status as a globally recognized tech hub and an AI hotspot, alongside Silicon Valley, New York and the Chinese cities of Shanghai and Beijing, which still lead the AI investment rankings, as shown below. (See London Is AI Capital of Europe – Report.)
The UK capital is regarded by many in the tech industry as the top place in Europe to found an AI startup, with world-leading universities, such as University College London (UCL) and Kings College London, both based in the city, with Oxford and Cambridge not far away. UCL announced in June that it plans to open a Centre for AI hosted by its computer science department, in a further boost for London's AI aims. (See Cisco Invests $100M in UK Tech, Starts AI Research Center With UCL.)
This doesn't mean there won't be significant investments elsewhere, of course. As Reuters reported last week, Germany, in an effort to close the gap on the UK and other tech hubs, plans to invest €3 billion (£2.6 billion) into AI during between now and 2025, as well as appointing 100 lecturers and professors to the country's universities. Germany's capital Berlin is seen by some as Europe's second tech hub, but it lags significantly behind London in the AI space. It will therefore hope that this new investment, along with the UK's planned exit from the European Union next year, can help it catch up.
Nick Jennings, vice provost (research and enterprise) and professor of artificial intelligence at Imperial College London, said: "Many of the most exciting developments in AI are embedded in and around research-intensive universities -- a key driver of London's success. The capital is one of the world's top centers for AI talent, discovery and innovation. Imperial's network of AI researchers are using and developing the technology to spot signs of cancer, improve safety of driverless cars, detect fake news and tackle humanitarian crises."
— Phil Oakley, Site Editor, TechX365
Phil Oakley, Site Editor, TechX365, 1/30/2019
ComplyAdvantage – or is that Mimiro? – uses machine learning to help compliance teams know who they're doing business with.
Phil Oakley, Site Editor, TechX365, 1/29/2019
Contentsquare's Series C round comes just a year after its £31 million Series B.
Phil Oakley, Site Editor, TechX365, 1/28/2019
The Techatarter Award is for startups that have a social good mission to improve the world using technology and innovation.
Phil Oakley, Site Editor, TechX365, 1/24/2019
While growth and hiring are down, the tech sector is a lot more positive, despite the uncertainty that faces the UK in 2019.
Phil Oakley, Site Editor, TechX365, 1/21/2019
The company, which provides funding options for companies in need of cash, has provided funding worth £2 billion in total to more than 170,00 companies.
All resources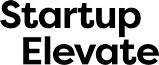 All Upcoming Live Events
European Early-Stage Venture Funding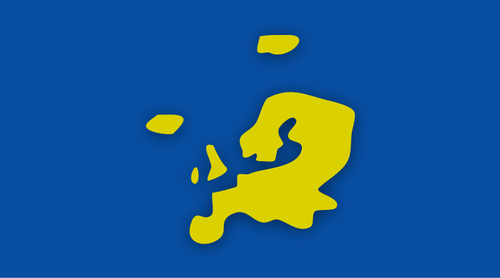 Infographics archive