Revolut Preps Full Current Accounts for European Customers

Revolut will offer full current accounts in Europe next year, as the company has been granted a full European banking license, which sees the London-based scale-up continue its push to become the 'Amazon of banking'.
A full banking license means Revolut can offer full current accounts in Europe with no restrictions on lending and deposits. The company plans to offer banking services in smaller European countries next year, moving to larger countries such as Germany and France later if the initial launches are a success.
The fintech company is aiming to launch in Singapore and Japan early next year, in what will be its first expansion outside Europe. It also has over 3 million users and is opening between 8,000 and 10,000 current accounts daily for new customers. (See Revolut Set to Launch in Japan & Singapore in Q1 2019.)
With a full current account, customers could have salaries paid into their Revolut account and use it as a "proper" bank, rather than just a digital wallet where they can move money from other full current accounts. This puts it level with other digital banking services in the UK and Europe, such as Berlin-based N26, Monzo and Starling. In a potentially-key difference from most of its competitors, Revolut offers cryptocurrency investing to its customers, meaning users can buy, sell and store Bitcoin, Ethereum and other cryptocurrencies directly in the Revolut app. (See Revolut Hits 2M Users, Announces Investment Platform to Celebrate.)
Nik Storonsky, founder & CEO of Revolut, commented: "With the banking license now secured, commission-free stock trading progressing well and five new international markets at final stages of launch, we are living up to our reputation as the 'Amazon of banking'. Our vision is simple: one app with tens of millions of users, where you can manage every aspect of your financial life with the best value and technology."
Kieran Hines, practice leader for financial services technology at Ovum, said of the news: "This is a very important development for Revolut, and a big step forward for them as they push forward with the next phase of their growth strategy, as it will enable them to launch an expanded range of products, including current accounts and lending. As with the other neobanks that have entered the market in the past two to three years, the biggest challenge facing Revolut will be how to manage this transition; not just in terms of delivering the necessary infrastructure to support products like current accounts, but to do so while maintaining the best of the company culture, focus on innovation, and brand strength that have got them this far."
—Phil Oakley, Site Editor, TechX365
Phil Oakley, Site Editor, TechX365, 1/30/2019
ComplyAdvantage – or is that Mimiro? – uses machine learning to help compliance teams know who they're doing business with.
Phil Oakley, Site Editor, TechX365, 1/29/2019
Contentsquare's Series C round comes just a year after its £31 million Series B.
Phil Oakley, Site Editor, TechX365, 1/28/2019
The Techatarter Award is for startups that have a social good mission to improve the world using technology and innovation.
Phil Oakley, Site Editor, TechX365, 1/24/2019
While growth and hiring are down, the tech sector is a lot more positive, despite the uncertainty that faces the UK in 2019.
Phil Oakley, Site Editor, TechX365, 1/21/2019
The company, which provides funding options for companies in need of cash, has provided funding worth £2 billion in total to more than 170,00 companies.
All resources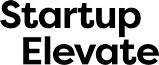 All Upcoming Live Events
European Early-Stage Venture Funding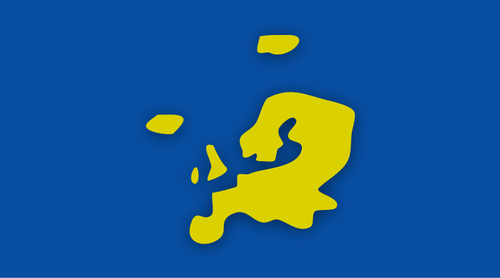 Infographics archive