Berlin-Based Digital Bank N26 Raises $300M, Eyes US Launch

Berlin-based digital bank N26 has raised $300 million in a Series D round, funded by Insight Venture Partners and Singapore's sovereign wealth fund, GIC, plus N26's existing investors.
In total, N26 has now raised $512.8 million. This latest round values the six-year-old company at $2.7 billion, with N26 saying it now has 2.3 million users across 24 European markets, comparing favourably to rivals such as Monzo (1 million-plus users) and Starling (just under 1 million). London-based Revolut, though, had 3 million customers at the last count. (See Monzo Signs Up 1M Customers for Its Next-Gen Current Account and Revolut Sees Fourfold Drop in Card Fraud by Using AI.)
N26 held its much-anticipated UK launch last year, but it still has a way to go to beat out its rivals in the highly competitive British fintech and banking industry. The three companies mentioned above -- Monzo, Revolut and Starling -- have millions of users across the UK, while open banking rules have meant other startups like Cleo and Emma are letting users use new 21st century approaches to banking with 'traditional' bank accounts from major high-street banks. (See Banking-for-Millennials 'Financial Advocate' App Emma Raises £420K Seed and Monzo Appoints Former Northern Rock CEO as Chairman.)
N26 notes in a blog post announcing the new funding that it plans to use the money to "[make] N26 even more flexible and transparent for our customers all across Europe," adding that customers can expect to see "further development of our product offerings, banking features and new technology that will make your banking experience even smoother, smarter and more intuitive than before" in 2019. Additionally, N26 is prepping a US launch in the coming months, which would make it the first European digital bank to launch 'across the pond.' To this end, the company opened an office in New York in 2017, its first international location: It has since also opened an office in Barcelona.
Valentin Stalf, CEO and co-founder of N26, said: "Around the world, millions of people still suffer from bad banking experiences and high fees. With Insight Venture Partners and GIC joining our renowned group of existing investors, N26 has the support of the best investors globally to disrupt one of the largest industries in the world."
— Phil Oakley, Site Editor, TechX365
Phil Oakley, Site Editor, TechX365, 1/30/2019
ComplyAdvantage – or is that Mimiro? – uses machine learning to help compliance teams know who they're doing business with.
Phil Oakley, Site Editor, TechX365, 1/29/2019
Contentsquare's Series C round comes just a year after its £31 million Series B.
Phil Oakley, Site Editor, TechX365, 1/28/2019
The Techatarter Award is for startups that have a social good mission to improve the world using technology and innovation.
Phil Oakley, Site Editor, TechX365, 1/24/2019
While growth and hiring are down, the tech sector is a lot more positive, despite the uncertainty that faces the UK in 2019.
Phil Oakley, Site Editor, TechX365, 1/21/2019
The company, which provides funding options for companies in need of cash, has provided funding worth £2 billion in total to more than 170,00 companies.
All resources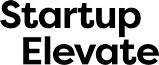 All Upcoming Live Events
European Early-Stage Venture Funding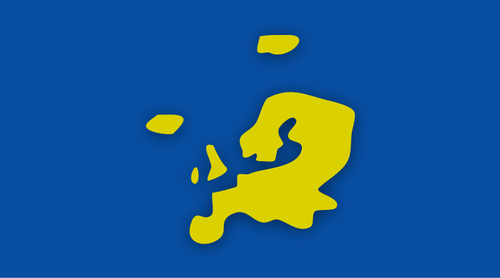 Infographics archive