Vodafone Announces Techstarter Finalists, 3 Awards up for Grabs

Vodafone has announced the finalists for its inaugural Techstarter Awards, with 12 UK-based startups fighting it out for three awards.
The competition began in September 2018, with a £300,000 pot to be split amongst the eventual winners, of which the thousands of applications have been whittled down to just 12.
These twelve startups are both for-profit and non-profit, operating in the social purpose space. Techstarter aims to uncover startups and projects which use technology, connectivity and innovation to improve health, education, environmental protection or social mobility. The competition was founded in partnership with the charitable arm of Vodafone, Vodafone Foundation, and Social Tech Trust, the UK's leading supporter of social-motivated tech startups and companies.
The twelve startups shortlisted for the final are:
Alexandra Rose Charity (Surrey) -- Rose Vouchers for Fruit & Veg Project (RVP) -- supports families on low income to avoid food poverty and access a healthy diet, through providing vouchers for fresh fruit and vegetables.
Alice SI Ltd (London) – bringing transparency to social funding through a platform built on the Ethereum blockchain. It helps social organizations run projects transparently using smart contract-based incentives, to ensure their impact is independently verified.
BfB Labs a mobile game to tackle anxiety in young people by combining the most effective elements of cognitive behavioral therapy (CBT) with an immersive gaming experience
BlakBear Agri (London) uses sensors and software to increase the yield farmers can get from their land to feed a growing world sustainably. It combines electrochemical sensing innovations with statistical algorithms to understand soil nitrogen levels, providing optimal nitrogen fertilization instructions.
Code 4000 UK CIC (Hampshire) – Global Prison Curriculum Build – provides vocational training in computer programming to enhance the employability of ex-offenders, aiming to reduce reoffending.
Full Fact (London) builds tools which attempts to stop the spread of fake news, and identify and fact check some claims automatically in real time.



Good.Loop is an ethical video advertising platform, enabling brands to connect social purpose with better viewer experience and superior ad performance.
LettUs Grow (Bristol) designs aeroponic farming technology and farm management software for indoor and vertical farms, to help deliver higher crop yields and reduce the environmental impact of agriculture.
The Church of England's Children's Society (London) – Reality Check – pioneers the use of immersive virtual reality environments to help children manage and overcome anxiety, thereby addressing a root cause of more serious issues.
The Integrate Agency CIC (London) – Padlock – an online platform connecting businesses with freelance cybersecurity powered by upskilling lone parents in marketable cyber skills
Walk With Path (Essex) – Path Feel – an insole that acts in real time to its users' needs, by vibrating in response to pressure, resulting in the user being able to feel the floor and achieving balance, as well as tracking walking to aid diagnosis.
Wayfindr (London) gives vision impaired people the power to navigate complex indoor environments independently, underpinned by smartphone technology and high-quality user experience standards.
The three awards the startups are up for are a for-profit Vodafone Techstarter award whereby four winners will receive £35,000 and a 12-month support programme, and an equivalent award for four non-profits. There's also the Vodafone Techstarter Champion's Award, where two winners voted for by Vodafone employees will win £10,000 each. The final will take place on February 7 in London.
Phil Oakley, Site Editor, TechX365
All resources
João Fernandes, Founder, Buzzstreets, 6/13/2018
Indoor navigation is going to completely change our shopping centres and the entire retail experience.
Neil Murray, co-founder and CTO, Mimecast, 6/12/2018
How can we secure London's tech talent for future generations to benefit from?
Sponsored Blogs, 6/12/2018
The Quintessence AM37 lets you try out the same boat James Bond would use in a full VR experience.
Roger Vigilance, Marketing Director, Vonage UK, 6/12/2018
Companies need to get ahead of the cloud competitors in order to win over customers.
Rob Mellor, VP & GM EMEA, WhereScape, 6/8/2018
Why are hackathons all the rage amongst developers and startups?
Salman Khan, Toronto Global, 6/8/2018
Why is Toronto the place to be for artificial intelligence developers? Salman Khan from Toronto Global explains.
All Sponsor Blogs
European Early-Stage Venture Funding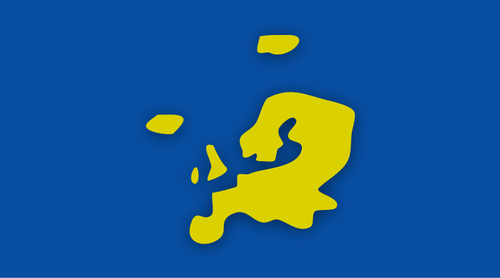 Infographics archive