The European Commission recently issued its half-term update on its Digital Single Market strategy, and outlined the areas where it intends to push for further progress, including the free-flow of non-personal data across borders, cybersecurity, high-speed networks and Internet of Things standards.
"A fully functional Digital Single Market could contribute €415 billion per year to our European economy and create hundreds of thousands of new jobs," says the European Commission. The Digital Single Market strategy has the support of all EU member states and aims to create a vibrant European technology industry while balancing it with the interests of consumers.
So what does the UK technology industry think about progress so far and how do experts feel the UK will fit into matters after Brexit?
Progress
Since May 2015, the European Commission has delivered 35 legislative proposals and policy initiatives as part of its Digital Single Market strategy. The European Commission cites the end of mobile roaming charges across the EU later this month, the release of the 700MHz band for 5G mobile networks, and the arrival of the General Data Protection Regulation (GDPR) next May as key achievements so far. (See How the GDPR is Set to Shake Up Tech Companies: What You Need to Know.)
The Commission has now called for "swift action" by national legislators to drive forward all proposals already presented, and has outlined further action to be taken on online platforms, the data economy and cybersecurity. The focus is also now on obtaining political agreement to boost investments in "high-speed and quality networks," which are "critical" for the full deployment of the digital economy and society, says the Commission.
Andrus Ansip, vice president for the Digital Single Market, says: "Now, the European Parliament and member states need to adopt these proposals as soon as possible, for new jobs, business and innovation to take off across Europe. Two years from now we propose to update our strategy to reflect new challenges and technologies."
Brexit
Debbie Heywood, senior professional support lawyer at Taylor Wessing, says of the UK's position post-Brexit: "It is likely that all these initiatives will be relevant to the UK given the government's stated intention to preserve cross-border data flows between the UK and the EU after Brexit, to work with the EU on cybersecurity and continue online trade with the EU."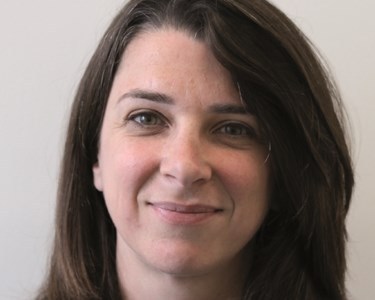 Michael Frisby, managing director of UK cloud managed service provider Cobweb Solutions, warns, however, that technology firms should not become too obsessed about EU strategies and laws. Frisby says: "I expect the UK will continue to follow a number of EU regulations to make it as easy as possible for UK businesses to continue trading with the EU following Brexit. Nonetheless, the issues of regulation and compliance in the IT industry extend beyond the EU."
He adds: "If UK businesses want to ensure they are future-proof, they will need to take heed of rules at an international level. We need to put the privacy and security of our customers at the core of our operations."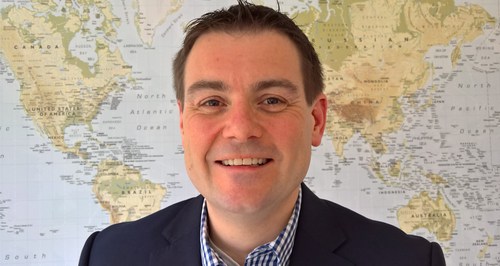 However, while there is still uncertainty as to what Brexit will actually look like after the negotiations have been completed, some parts of the Digital Single Market are causing confusion. There have previously been suggestions that the end of mobile roaming charges for UK users across Europe may not continue after Brexit, and now the GDPR seems to be causing uncertainty too.
Data protection
According to research, a quarter of UK businesses have cancelled preparations for GDPR in the "misunderstanding" that it will not apply after Brexit. The regulation is designed to harmonize data protection across Europe and provide citizens with more control over their personal data. Under the regulation, companies face very large fines for the most serious data breaches.
The research, among more than 400 UK firms carried out by information management company Crown Records Management, found that 24% of firms have cancelled all preparation for GDPR. A further 4% have not even begun preparation, and 44% think the regulation will not apply to UK businesses after Brexit.
John Culkin, director of information management at Crown Records Management, says the results are "alarming." He says: "For so many businesses to be cancelling preparations is a big concern because this regulation is going to affect them all in one way or another."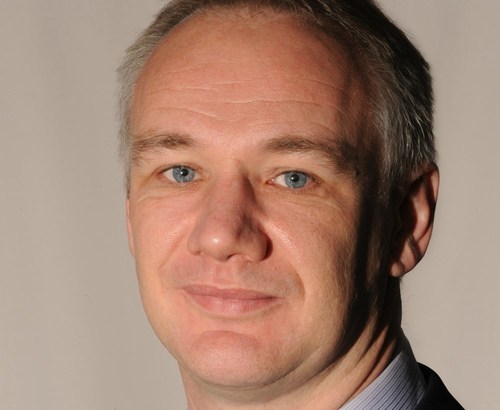 He continues: "Firstly, it is likely to be in place before any Brexit. Secondly, although an independent Britain would no longer be a signatory, it will still apply to all businesses which handle the personal information of European citizens. When you consider how many EU citizens live in the UK it's hard to imagine many businesses here being unaffected."
Culkin adds: "The reality is we are likely to continue to see stringent data protection in an independent UK rather than watered down protection."
Like the situation with mobile roaming charges, though, the existence of GDPR after Brexit cannot be automatically set in stone, and the same can be said about the wider deployment of high-speed networks -- across Europe, not just in the UK.
Investment
The leading European telecom firms, including BT, have expressed concerns about the legislative regime covering their operations. Referring to the Digital Single Market, among other initiatives, their European Telecommunications Network Operators' Association (ETNO) has warned that Europe is being outpaced by other parts of the world when it comes to investment.
According to ETNO: "Digital reform is more than just a telecoms challenge. It is about the future of European manufacturing, connected driving, the Internet of Things, healthcare and the future of citizenship at large. We need to launch 5G, to push fiber deeper into networks and to develop a wealth of new services to serve European consumers."
It adds: "We share the ambition of unleashing the power of the Digital Single Market. But thanks to a better regulatory environment, other regions of the world are out-investing Europe two to one in digital networks. The same applies to digital services, with a flat growth rate of our digital ecosystem as opposed to strongly positive trends in Asia and North America. This should be a reason for alarm and action."
ETNO estimates that delivering the superfast connectivity for everyone that the European Commission wants will cost €660 billion, and says telecom companies cannot be expected to stump up the cash through "extracting value from the sector." To aid operator investment, it also demands less regulation of services, less stringent data privacy rules and longer spectrum licenses given to operators.
So while there is some confusion about the UK's standing in the European technology market post-Brexit, this has to be measured against the EU's ability to actually deliver on its aims in making Europe digitally competitive across the world.
— Antony Savvas, contributing editor, TechX365