Banks Must Move From Product Focus to Customer Focus

"We are applying a texture of innovation with a maniacal customer focus," Raman Bhatia, head of digital in the UK & Europe at HSBC Retail Banking and Wealth Management, told attendees at LeadersIn Tech, part of London Tech Week.
He said HSBC was investing $2 billion over two years on digital transformation in the UK. "Our focus is on embracing open architecture. We need to open APIs and embrace the world of application development instead of legacy product mindset."
In the UK, the way government has embraced the second Payment Services Directive (PSD2) and its approach to opening up financial services has allowed FinTech to flourish in London. One company it has attracted is Starling Bank. Megan Caywood, chief platform officer at Starling, describes the firm as "a tech startup with a banking licence."
Starling is a mobile-only business, but offers a full banking service for customers. It uses open banking APIs to add services to customers. "It's not about competing across a number of services, it is about being really good at one service. For Starling, TransferWise was the best at doing forex (Foreign Exchange), so we just integrated using their APIs," Caywood explained.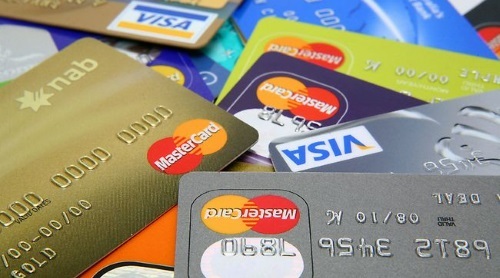 For Harsh Sinha, vice president of engineering at TransferWise, this reflects the way customers now view things. "People take a specific task then go after it. They want to solve a problem and work out the value of doing that themselves. This is going to make it harder for banks. If your bank provides a better service than TranferWise then fine, but if it doesn't people will go elsewhere."
Bhatia agreed. "There is always the spectre for a bank of being seen as a utility. Of course, you can look at the dumb back end as a utility, but there is a smart front-end utility."
He said that HSBC is adopting the developer mentality of innovation and test and learn. And the panel agreed that legacy banking was fighting back. One advantage they had was trust. "My dad walked me into the bank to open my first account. It was like saying, here, you can trust this bank with your money," said chair Eric Van der Kleij, adviser on fintech and blockchain to DIT's GEP Programme in the Department for International Trade for the UK Government.
"Complexity is greater than it is in a startup, but we are confident that we are investing in the right things," Bhatia concluded.
— Niall Hunt, Digital Transformation Lead, Content & Communities, KNect365
Niall Hunt, Digital Lead, Content & Communities, KNect365, 6/14/2018
As we edge forwards into an automated future, leaders at the Future of Work summit say AI and robotics won't replace us, but allow us to achieve even more.
Niall Hunt, Digital Lead, Content & Communities, KNect365, 6/12/2018
Data is the talk of the tech industry right now, so getting to grips with how best to use it, and how to keep it safe, is paramount.
Niall Hunt, Digital Lead, Content & Communities, KNect365, 6/11/2018
Margot James, Minister for Digital and the Creative Industries, and Saul Klein, prominent London-based venture capitalist, are optimistic about London's chances in tech post-Brexit.
Niall Hunt, Digital Lead, Content & Communities, KNect365, 7/10/2017
Startups are vital to the UK economy, but they must learn to scale up into fully established companies to have further impact.
All resources
Thursday, May 24, 2018
12 pm London / 7 am NY

Tech is transforming the way we live, travel and do business. Industry leaders will discuss the challenges and opportunities we're seeing as our cities become increasingly connected.
João Fernandes, Founder, Buzzstreets, 6/13/2018
Indoor navigation is going to completely change our shopping centres and the entire retail experience.
Neil Murray, co-founder and CTO, Mimecast, 6/12/2018
How can we secure London's tech talent for future generations to benefit from?
Sponsored Blogs, 6/12/2018
The Quintessence AM37 lets you try out the same boat James Bond would use in a full VR experience.
Roger Vigilance, Marketing Director, Vonage UK, 6/12/2018
Companies need to get ahead of the cloud competitors in order to win over customers.
Rob Mellor, VP & GM EMEA, WhereScape, 6/8/2018
Why are hackathons all the rage amongst developers and startups?
Salman Khan, Toronto Global, 6/8/2018
Why is Toronto the place to be for artificial intelligence developers? Salman Khan from Toronto Global explains.
All Sponsor Blogs
Industrial IoT Usage & Maturity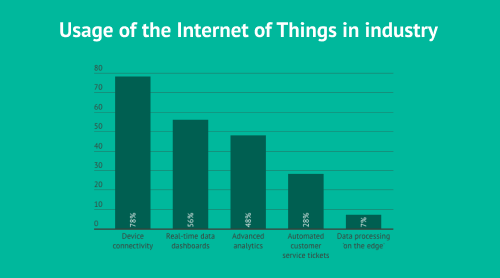 Infographics archive