Startups are vital to the UK tech economy, panelists heard at LeadersIn Tech, one of the headline events of London Tech Week.
"It is easier to scale disgracefully than scale gracefully," Sherry Coutu CBE, entrepreneur and investor, London Stock Exchange, Founders4Schools, told attendees. "Surrounding yourself with advisors and peers can help this transition."
But as a company transitions from startup to scale-up, it is vital that leadership recognize this and adapt. Berengere Peter, market leader for technology at Korn Ferry Hay, explained: "It's about changing your leadership at those transition points. The question is how. You do that through self awareness, through feedback, through emotional intelligence. Having the tools and methodology to be in tune with your people."
Panel chair Russ Shaw, founder, Tech London Advocates & Global Tech Advocate, questioned how entrepreneurs can spot those transition points.
"You tend to feel it," Trainline COO Mark Brooker explained. "One of those places is communication with your team. It is one thing communicating with a smaller room, but once you are communicating to multiple offices around the world it can be difficult. You need to recognize the danger signs, of losing alignment between goals and alignment in the organisation. Once you spot those, you have to change."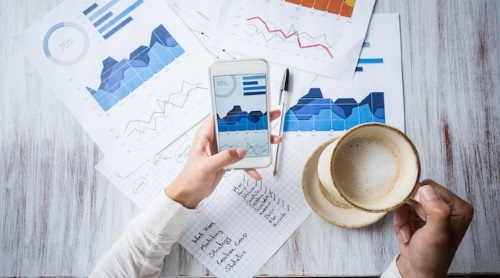 Jo Bertram, regional general manager for Northern Europe at Uber, agreed, adding: "When I joined London Uber, it employed three people here, now there are 400 across Europe. When you have 25 to 30 you can lead all of them. Once it goes over this, it is about enabling management to hire people better than themselves.Then getting that person to hire the next layers."
Brooker stressed the need to keep a careful eye on structure as you make these transitions. "It is about making people aware of what they do and what they own, so they don't have to ask other people to sign off on things. This is difficult to do though. If you don't do this in an organised fashion, you can end up with a lot of bureaucracy and internal glue. So structure is important. It's not about checking this eye couple of years, it is about constant review."
Peter added: "The key is how to create structure in a culture that so far hates it, because so far it has just been a family. These things need to be owned by the leadership team. That way we can avoid the duplication that clouds the company vision."
They concluded by saying that leaders in startups should surround themselves with peers that could point out when they need to let go. And the London Tech culture enables this type of support.
For Coutu, "It all comes back to talent. Sometimes you have the talent you need today, but also you might have the talent you need in future. Get into schools and explain why tech startups are the most exciting place to work. Place the seed early in the mind of a child. It's not about putting money in your pocket now, but creating a long-term vision.
— Niall Hunt, Digital Transformation Lead, Content & Communities, KNect365