AI is everywhere. Splattered across the mainstream press; at the top of every CEO's speech and almost every new acquisition announcement. Because, let's face it, AI is going to solve every problem that you could ever feasibly, conceivably have.
Except it won't. AI is incredibly powerful, and it will undoubtedly change the world, but we have to be honest with ourselves: it is not the solution to every problem we've ever had. And adding AI to your fridge, freezer, lighting or egg timer wont instantly make it more useful and valuable.
An AI-hype bubble has started to emerge, and if the startup community doesn't put the brakes on it, we could end up being the ones who lose out in the long run.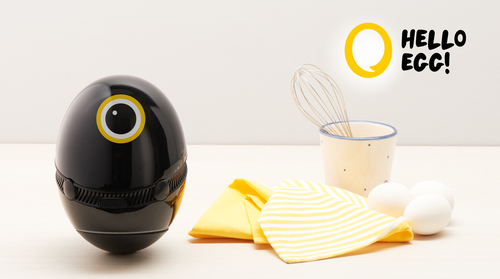 AI has huge potential – for the future
To say AI has huge potential is an understatement. You only have to look to Silicon Valley and see what Elon Musk is doing with driverless cars. There are financial facts to back up this optimism as well. Forrester Research recently predicted that investment in AI would grow 300% in 2017. And its impact will be felt across all industries. AI will help "drive faster business decisions in marketing, e-commerce, product management and other areas of the business by helping close the gap from insights to action," it said.
In a similar vein, Markets and Markets estimates the AI market will grow to more than $16 billion by 2022. And speaking more practically, industry analysts Gartner estimates that more than six billion devices will request AI support by just next year.
I recognize its potential too. AI is also going to transform the compliance industry, for example -- where my startup operates. The sector has already been improved by automation, with administrative tasks being outsourced to software. AI will take this to the next level. In the future, for instance, AI will be able to intelligently analyze large caches of emails, documents and legislation, identify patterns and draw out relationships that would have taken lawyers and compliance officers weeks or even months to do. And as the AI makes mistakes, it will learn and then readjust its own algorithms to improve performance in the future.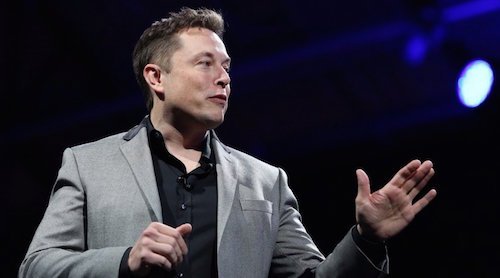 But the AI-hype bubble is starting to undermine trust and confidence
If you look at the media, you could be forgiven for thinking that AI is going to solve every problem that has ever faced mankind.
According
to Gartner, in January 2016 the term "artificial intelligence" was not in the top 100 for searches on its website. It's now number seven. This has been fueled by explosive stories about how AI is going to change the world.
But from my experience the vast majority of these media stories stem from a basic misunderstanding of the term "AI," or rather the lack of clarity about what AI actually is. Genuine AI is difficult -- very difficult. It requires algorithms or programs that exhibit the behavior of intelligence. This is not the same as simply building a rules-based algorithm. It is also not the same as mere automation. A program that finds patterns is not, on its own, AI. AI usually requires some form of reflectiveness; the ability to improve and adjust performance over time.
But in our industry it's all too common to see terms like "neural networks", "machine learning", "data mining", "artificial intelligence", "curated knowledge" and "big data" thrown around interchangeably -- as if they all mean the same thing.
As an industry, we must be more careful about how we use these terms, and only call something AI when it genuinely is AI. If we continue to apply the term AI to everything, regardless of whether it is true AI, we risk business decision-makers dismissing it as empty hype that cannot solve their actual problems. It will start to look like marketing puffery.
In fact, this is what is happening already. Gartner's Research Vice President Jim Hare recently warned CEOs against buying into AI right away; instead he urged caution from believing the AI hype. "Similar to greenwashing, in which companies exaggerate the environmental-friendliness of their products or practices for business benefit, many technology vendors are now 'AI washing' by applying the AI label a little too indiscriminately," said Hare.
Working together with potential buyers is the solution
In my view, the startup community must take its portion of the blame. It's so easy for us to get carried away with the potential of AI -- and end up trying to sell a product on the basis of its bleeding-edge "intelligent" technology rather than the fact that it solves a genuine business problem.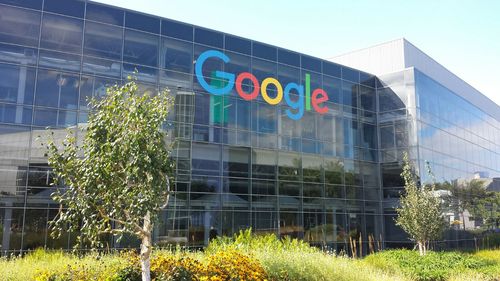 This hyping up may even have worked a year ago when AI was new, and business leaders were rushing around trying to associated themselves with it. But as AI matures we need to ensure that our technology really delivers. We need to show that AI is a genuine solution and that we're not part of the hype.
At Waymark, this is what I've been concentrating on recently. For example, rather than bringing our product to market too quickly, we've focused on running small pilots. We now have statistics that show our product can deliver financial institutions 40% efficiency gains in the regulatory change process. That is a hard fact that we intend to use to mitigate the perception of being part of a hyped-up industry.
Ultimately, the way the startup community can overcome our self-inflicted AI hype bubble is to work more closely with the companies who are going to buy from us; get a real sense of their problems; speak honestly about what AI can and can't achieve, and whether it makes monetary sense to develop an AI-powered solution to their specific business need. We also have to be comfortable saying that AI may not be the best fit in some circumstances. AI will not be the solution to every problem.
AI has a tremendous role to play in helping companies overcome their problems. But we need to make sure that we're solving genuine challenges with real, measurable solutions. And we need to make sure we're not mis-selling AI either.
— Mark Holmes, CEO, Waymark Tech