London startup what3words has hit the headlines in the past year as several countries, including Mongolia, Côte d'Ivoire and Nigeria have adopted their unique 3 word address system for postal deliveries. We caught up with co-founder and CEO Chris Sheldrick to discuss the benefits of creating a global location standard for the smart cities and services of the future.
What's the story behind what3words?
I was working in the music industry organising live music events all around the world. Bands, equipment and guests constantly got lost trying to find venues and festival locations -- it became clear to me that street addressing just wasn't good enough. I tried giving out GPS coordinates, but 18 digits proved too difficult for people to input correctly, or communicate without making mistakes. I sat down with a friend to see if we could find a solution that was both very accurate and human-friendly, and the first what3words algorithm was born on the back of an envelope.
How is your company disrupting the market?
To be a disruptor is to bring a bold idea to life, one that challenges the norm and empowers positive change in a simple, achievable way. Disruption is at the heart of our business. what3words is challenging and transforming the way people think and talk about location, to improve lives and businesses. Traditional addressing systems may have served societies well when they were first introduced, but the reality is that they are no longer fit for purpose -- and in many places do not even exist. For the world to reap the benefits of what3words, breaking old mindsets are central to our mission.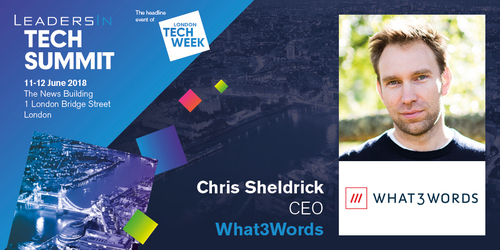 What are the main applications of the what3words technology?
3 word addresses are used by over 650 businesses, government agencies and NGOs across over 170 countries, and by sectors including automotive, e-commerce, logistics, automotive & mobility, travel & navigation, post, national infrastructure, events, humanitarian, disaster response and emergency services.
Our customers include Mercedes-Benz, who is about to launch the world's first car with built-in what3words voice navigation. Drivers will be able to say a 3 word address to input and navigate to a precise destination, anywhere in the world. Global logistics giant Aramex has integrated what3words to optimize its last-mile operations in the Middle East and South Africa and many other couriers and food delivery customers are using 3 word addresses, including Domino's Pizza in Saudi Arabia.
National postal services in ten countries to date have adopted what3words, giving over 200 million people an accurate and reliable address, many for the first time. Many of our customers are innovative future-facing companies including DXC Drones and IBM's #AccessibleOlli.
Our humanitarian partners include the United Nations, who have adopted the what3words system for its disaster response and recovery app UN-ASIGN, alongside the Red Cross. Other NGOs include Gateway Health in South Africa, who are using what3words to address township homes on the outskirts of Durban, and who have trained local ambulance drivers to use 3 word addresses to reach pregnant women faster in the township areas, saving lives.
Individuals are using what3words every day to meet friends in the park, or at festivals, to join running clubs in Hyde Park, or to guide their AirBnB guests to the door of the property.
What are the biggest challenges you've faced since setting up the company?
We are developing entirely new, revolutionary technology. We have a unique solution to a problem very few others are tackling, meaning that we don't have a precedent, or any examples to follow. It also means that we are the first to try to effect a huge, global behavioral change. People have been using street addresses their entire lives, without questioning them. They get lost, packages go astray and billions of people worldwide have no address at all but, until they're challenged to really think about it, some people don't inherently feel there's a problem.
We're overcoming that challenge by refining how we clearly and quickly demonstrate the problem, finding examples (and there are so many) of when poor street addressing frustrates individuals and costs companies billions. As soon as people see how poor addressing affects them personally, they immediately see the need for our solution.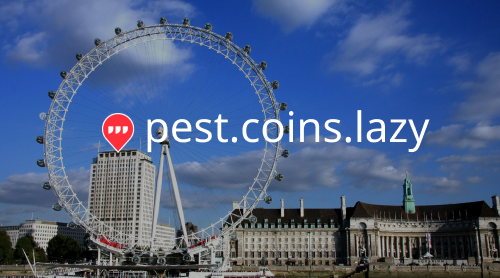 Should startups aim to be global from the outset?
Our mission is to become a global addressing standard -- helping everyone talk about everywhere. It was therefore clear from the outset that relatively quickly, we'd have to have a global presence. There is no rule book, and no "one size fits all" mission or aims for startups to follow, it entirely depends on the product, the timing and the market in which it operates. That being said, it is easier than ever before to go global. We are more connected, cultures are homogenizing, and the gig economy makes it easier to employ a global team.
What are the key considerations before expanding internationally?
Going global is a complex and dynamic process that can be the crucial turning point to a company's success. When what3words was launched in 2013, there were only three members of the team. Now, we are over 70 strong with sites in South Africa, Mongolia and Saudi Arabia, with plans for new offices openings in other key markets later this year. Gaining a deep understanding of the needs and wants of target markets, the competition (if any), current local market trends, their relationship and willingness to adopt new technology, and the requirements to successfully launch and drive growth lays an the important baseline to expansion.
For us, this also means extensive research, and cross-comparison into the market's existing addressing system so we can swiftly prove there's a tangible benefit for businesses to use what3words and for us to establish the scope of benefits our technology will bring. It will be adopted only if there is a need for the innovation in that market as well as the necessary infrastructure in place to support it. The next step is to ascertain what learnings we can take from existing active markets, to build out our go-to-market strategy -- starting with hiring the right people armed with local knowledge.
Chris Sheldrick will be taking part in a panel discussion asking "Is Global Connectedness the Key to Success?" at the LeadersIn Tech Summit 2018, the headline thought-leadership event of London Tech Week.
— Gabriella Jeakins, Digital Content Marketer, London Tech Week