This Is Why IoT Keeps Executives up at Night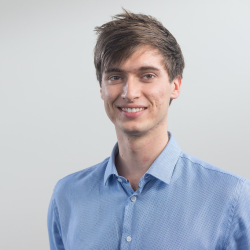 Applications and understanding of the Internet of Things have shot up in recent years across businesses, in Europe especially. But one of today's biggest blockers -- alongside security concerns and the inability of various devices and platforms to play nice with one another -- is skepticism at the boardroom level.
Company leaders have pressing concerns related to project management, connectivity, cybersecurity and more -- those are the conclusions of a recent survey of more than 100 IoT decision makers conducted by IoT World Series, the same team that runs IoT World Europe at TechXLR8. Survey respondents included executives from the retail, logistics, energy, construction, telecoms and financial services industries.
The survey found that of the international companies surveyed, half lack a global IoT strategy. Nearly a quarter are developing one, but 16.49% have yet to make a start. The challenges preventing these companies from implementing IoT are chiefly related to insufficient existing capabilities and lofty ambitions. The most cited challenge was "dealing with 'legacy' devices and software" (53.06%), followed by "the need for highly specialized and custom solutions" (45.92%) and determining the departments that will be ultimately responsible for new IoT-related software and hardware (37.37%).
For 47% of respondents, implementation problems plague their IoT projects, while an additional 12.24% gave "lack of support for a production-quality deployment" as a key hurdle. The cross-functional nature of IoT implementation is seen as equally vexing, with executives split over who IoT leadership sits with: IT, operations or the C-suite. The largest group of respondents (32.65%) chose to create a business strategy team tasked with implementing IoT at the company. Trailing that, 27.55% of companies are asking IT to take the helm where IoT is concerned.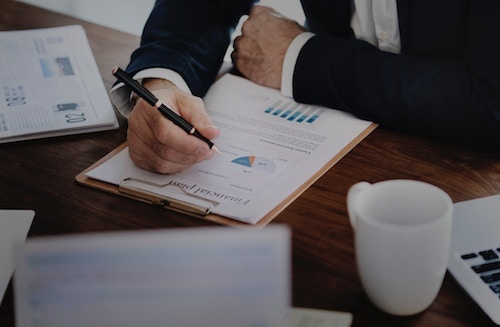 In the year that GDPR rears its ugly (or at least intimidating) head, data protection is a paramount concern. Nearly 49% of those asked are "not sure or not confident" of their organization's ability to manage such as sophisticated level of connectivity. 39.79% feel the same about connecting their IoT ecosystem to disparate networks, while 36.73% don't think their organization could sufficiently protect all data within their IoT ecosystem.
On the security front, the good news is that 72.16% of those surveyed ensure the design and life cycle of their devices involves stringent security measures. What's more, over 60% are either developing an IoT security policy or enforcing one.
That said, just two thirds claim to be staying up to date on security fixes and patches, and over half (57.6%) aren't training their IT staff on the latest IoT security mechanisms. An "alarming" revelation is that half of the respondents don't keep an inventory of connected devices and 43.4% don't conduct vulnerability testing to identify network weak points.
Finally executives were asked for their thoughts on blockchain. For those seriously considering how they might use blockchain technology, the biggest potential benefits were seen as:
Reducing the risk of collusion and tampering (15.05%)
Building user trust with cryptography (13.98%)
Accelerating transactions by reducing settlement time (12.9%)
Reducing cost by removing the overhead associated with middlemen and intermediaries (4.3%)

*IoT World Europe is the TechXLR8 event where industrial IoT is put into action. Get 15% off your conference pass as a member of our online community with VIP code "IOTWS15" -- book here and that code will be automatically applied.
— Jeremy Coward, Marketing, Content & Communities Lead, Internet of Things World Europe
Jeremy Coward, Content marketing lead, Connected Innovation, KNect365, 3/2/2018
Shell's CTO Johan Krebbers on how he thinks IoT should be made useful, with the addition of analytics and machine learning.
Jeremy Coward, Content marketing lead, Connected Innovation, KNect365, 2/16/2018
Getting the startup-investor relationship right is vital for survival in a saturated tech industry, nowhere more so than in the growing IoT sector.
Jeremy Coward, Content marketing lead, Connected Innovation, KNect365, 2/2/2018
A report from Dell and Vanson Borne has found that while executives mostly agree on human-machine co-working together in five years' time, they are split on how this change will take place.
Jeremy Coward, Content marketing lead, Connected Innovation, KNect365, 1/15/2018
The smart cities industry is set to skyrocket as more cities see the benefit of integrating technology into their infrastructure, but how do city officials go about designing and building a 'smart city'?
All resources
Thursday, May 24, 2018
12 pm London / 7 am NY

Tech is transforming the way we live, travel and do business. Industry leaders will discuss the challenges and opportunities we're seeing as our cities become increasingly connected.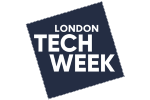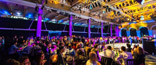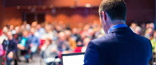 All Upcoming Live Events
Sue Nelson, TLA FoodTech, 5/25/2018
FoodTech is undergoing huge disruption at the moment - but what are the trends? Sue Nelson from Tech London Advocates FoodTech explains.
Sam Fare, Software Engineer, Compare the Market, 5/22/2018
Mob programming is a growing force amongst developers, but what is it and how can development teams use it to make product building faster and more efficient?
Microsoft reporter, 7/7/2017
The UK's history of embracing technology and innovation means its capital is well placed to benefit from the "fourth industrial revolution," says Microsoft UK CEO Cindy Rose.
Nopporn Suppipat, Blade Group, 6/12/2017
Since its arrival in the 80s the PC has been evolving -- and its latest transformation, argues Nopporn Suppipat, could well be its last.
Paul Bulpitt, Xero, 6/12/2017
Paul Bulpitt, head of accounting at Xero and co-founder of The Wow Company, explains why using artificial intelligence capabilities can be a positive for accounting firms.
Euan Mills, Future Cities Catapult , 6/6/2017
Smart, digital technologies are starting to transform the city planning process, argues Euan Mills.
All Sponsor Blogs
Industrial IoT Usage & Maturity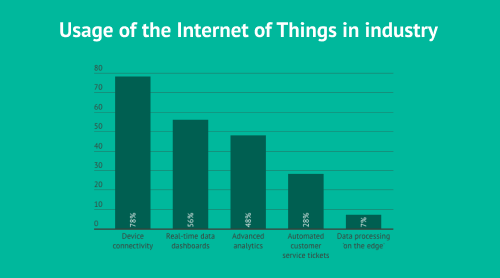 Infographics archive