In the latest entry into our UX interview series, we talk to Joe Toscano (below right), a UX designer and former Googler with a focus on good experiences and designing for people.
Can you discuss your experience and what you are currently working on?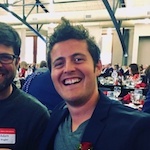 Yes, absolutely. For people who may not know my name, I'm a former R/GA Experience Designer whose main focus was on helping Google launch products to the world. Our job, as embedded consultants, was to oversee their product ecosystem, understand tangential relationships between products and product teams, and figure out the best way to help Google roll out their products to the public. At R/GA I also worked on projects outside of Google, some of which went on to win global design awards, including Cannes Lions, Clios, D&ADs, and more. I've also written for global publications for several years now and can be found across the web as @realjoet.
What I'm currently working on is a book series called Design Good. Right now the site is under construction as I implement the rebrand from Designing Intelligence, which was the first iteration, to Design Good, which people will be able to find at designgood.tech. The future of what I'm working on will be a complement to what Tristan Harris [also a former Googler] is doing with the Center for Humane Technology. 


As Tristan and co focus on the big money issues and work on lobbying, I'm hoping to focus more on the grassroots aspects and create a foundation focused on giving people the tools they need to succeed. On top of the books I've been writing, this includes providing statistics on user behavior so people have the language to sell and implement good design, articles and how-tos focused on educating people about best practices, and downloadable design assets people can use to speed up their process.
The first book, Automating Humanity, will be about the foundations -- what's happening, how we've gotten into such a dangerous position, what the dangers are, and how we can make change. The second book, We Need to Talk, will be about conversational design and the ethics surrounding engineering conversations. Future books will be focused on design touch and gestural, space and time in VR/AR, and more.
Long term I can see this getting into things like brain computing as well as every other mechanical implementation of the human sensory experience. My goal with these books is to make them so well written you can't put them down, so valuable you turn to them when you need answers on how to sell your ideas, and so well designed you want to put them on your coffee table.
My big-picture goal with Design Good is to help the world create a better future, through technology. I learned a lot about what that future will look like while consulting for Google -- both the good and the bad. So while I do hope that we create a future of ambient technologies, I'm also doing all I can to make sure that future is safe and humane.

What do you think the difference is between good UX, great UX, and UX which keeps people coming back for more?
I think good UX solves a problem -- it may not be the best solution, but it gets the job done. Great UX solves a problem with minimal friction — it does it in a way that feels good. But UX that keeps people coming back does something greater -- it permanently removes a pain from someone's life and creates a new paradigm in the way we interact with the world.
Think of the manual transmission versus the automatic transmission in cars. In the US at least, how many people still know how to drive stick? Think of traditional ways of laying out text compared to the typewriters and digital word processors we use today. How many of us know the best way to layout text by hand anymore? And to an extent, the same can be said of email versus mail. How many of us mail letters back and forth anymore?
World-class UX creates a product that is so useful, usable and compelling that it alters the way we behave to the point we enter a new paradigm and forget what life was like before the solution was created.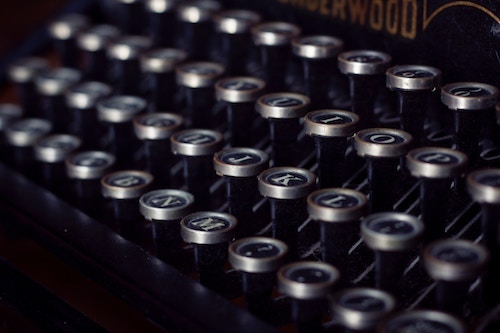 How influential do you believe smart speakers such as Alexa and the HomePod will be to customer experience?
I believe conversational interfaces represent a new paradigm in computing. It's the first time in the history of computing that we don't have to learn a system's language, we won't have to learn the system directory, and, in fact, we don't have to learn the system at all. Instead, the system is learning us -- it's learning our language and our system, so that it can do the heavy lifting for us. And I believe this technology will enable incredible things we've never seen before.
I don't, however, believe we have reached that new paradigm yet. But I do believe it's coming. That being said, I think the beginnings of this paradigm, as represented by smart speakers, will be mediocre at best. This current phase will be looked back on the same way we look back to the Walkman era and compare it to the iPod.
I believe this because conversation alone is not a world-changing interaction model. We are multi-sensory organisms that communicate not only verbally but also visually and kinesthetically. It's only natural that eventually our machines reflect our intuitive behaviors. And in fact we're already beginning to see this happen with Amazon's Echo Show device and the Google Assistant being put into touchscreen devices.
I believe that when our interactions with machines mirror our natural human-to-human interactions we will begin to see a point at which conversational interfaces flourish.
Chat-bots are becoming "contextually aware" -- is NLP and voice technology at the stage where it can be relied upon by companies that aren't tech giants? I don't believe so, no. I don't say this because I think smaller companies can't code these systems -- because I do believe there are plenty of talented teams and individuals around the world. I say this because of the mass amounts of data required to wrap around the galaxy of data points that is human language. In English alone there are 46.2 quadrillion different ways to make a five-word sentence. But while that's astounding, consider that our average sentence length is 20 words long. I leave the calculations on that one up to you.
But while that fact alone may be shocking, consider the fact that anyone trying to create a global assistant like Alexa, Siri or Google Assistant, is attempting to wrap around all of this and more in 90+ different languages. There's simply no way smaller companies can keep up at this point in time.
Do I believe that anyone can create a logic-tree based conversational agent? Yes. But do I consider that experience a conversational interface? No. True conversation is organic and free-flowing. A true conversational experience, in my opinion, requires incredible NLP capabilities that I just don't see the majority of small and even midsized businesses capable of implementing at this point in time. Maybe someday, but not right now.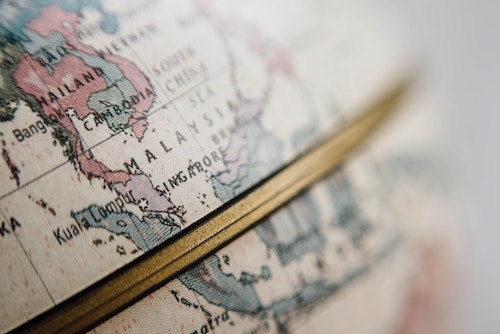 What are the challenges faced by those designing and developing voice skills and on voice platforms?
I think one of the biggest challenges people are going to face is what I just mentioned -- that they lack the proper data points necessary to create a fully conversational interaction. I do believe plenty of companies have a lot of data they can use to train their systems. And I do believe, like I said, that there are businesses that are capable of creating specialized conversational experiences. But if we're talking about getting to the generalized knowledge level of Google or Amazon, I just don't see anyone getting close anytime soon. Even if the company has millions of data points, there's no chance that they can keep up with these companies who aggregate billions of data points every day and have been doing so for decades.
This is something I'm hoping to help change, through my work with Design Good. While a large portion of my work is focused on teaching people the best practices and giving them language necessary to sell and implement their ideas, it's also about informing them of what's happening within big tech so we can create a more level playing field in the future.
I believe the tech giants have become the modern-day telecom. What they've created is something so good -- something so valuable to our lives -- that we have have no choice but to use it in order to operate as a global society. This is no different than monopolies we've seen in the past. The revolutionary impact these companies have had on the world should not be understated, but in that same though, that means there needs to be some sort of regulation around their behavior because their services lend them to owning a monopoly on the market. This already has been seen and will only get worse over time if we don't figure out a way to slow it down and create fair economic opportunity at a global scale.
If we don't, things could become dangerous very quickly.
If cutting-edge technologies are of interest to you, be at the forefront of change and see first-hand how technology is transforming industry, lives and society at Digital CX World 2018. Digital CX World is taking place June 12-14, 2018. To find out more, click here. Pre-registration is now open and it's free – register your interest here.
— Elin Gronow, KNect365 TMT