App development is a crucial part of today's tech industry; developers who can code Android and iOS apps are in demand as much as ever, alongside new technologies such as machine learning and blockchain. Google's Firebase is quickly becoming a key tool in an app developer's arsenal. We spoke to Google Developer Advocate Laurence Moroney (below right) about what exactly a Developer Advocate does and how Firebase is helping developers create the next generation of cross-platform apps.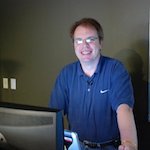 Can you start off by telling us about your experience and your position within Google?
Hi -- I'm a Developer Advocate at Google working on Firebase and Google Maps. I've been in the industry for many years, first as a developer, then as a development manager, before switching to Advocacy in 2005, after I started writing programming books. First for a startup called Mainsoft, before moving onto Microsoft and eventually Google!
Why does Google use a network of developer advocates?
The role of Developer Advocate is twofold, and essential for anybody who wants to build software that other people build upon. From an outbound perspective, we are developers who want to use it in much the same way as our partners and customers, who play with it, come up with best practices, tutorials, samples etc. so that we can communicate that at scale via videos, blogs etc. From an "inbound" perspective, engaging with other developers in this way helps us better understand how people use our products and how they want to use them -- which in turn helps us to scope out how to continue building.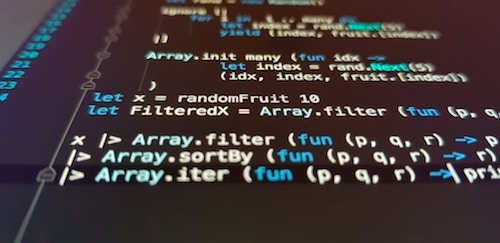 How do you interact with the developer audience?
Lots of ways! I make a lot of videos on various Google Developers Channels, and feature in a series called Firecasts, which are short tutorials in how to do something useful with Firebase. Similarly, I make videos called Geocasts for Google Maps developers. In addition to these, I have a personal passion for helping put a human face on Google through a series called "Coffee with a Googler" where I interview interesting people that work here, over coffee, from a developer angle. Beyond videos there's attending and speaking at conferences and meetups, as well as blogging and interacting with developers over social media.
What is Firebase?
It's a set of tools and infrastructure that's designed to help you build better apps, through helping you build the essential common services that any app needs, without rolling out the infrastructure to support that yourself. Things like Authentication -- a common suite of tools to give you federated identity management that you don't maintain. Or a real-time database that is provided as a backend as a service. It also has tools that you can use to systematically grow your application smartly, such as App Invites, Dynamic Links and integration with Google Search via App Indexing... and a whole lot more!
Have you faced resistance from developers to Firebase?
To be honest I haven't met a lot of resistance, other than people not knowing that much about it. When they realize that it's a suite of tools, and they don't need to take all of the tools to use it, then they generally get more interested. I meet developers all the time that would love to use our authentication tools, but don't want to migrate their database (for example), and when they realize they can, then their eyes light up. And vice versa!
What are the habits of highly successful developers?
We've looked into developers that are very successful -- with apps that are making a certain amount of money each month -- and learned about where they spend their energy. For example, not maintaining their own authentication infrastructure, having the ability to test across a diversity of devices, using systemic growth, using notifications smartly and lots more. One part of this is that we noticed that the successful developers target multiple platforms -- iOS, Android and the Web. We've been crafting Firebase so that you can do the same.

If cutting-edge technologies are of interest to you, be at the forefront of change and see first-hand how technology is transforming industry, lives and society at Digital CX World 2018. Digital CX World is taking place June 12-14, 2018. To find out more, click here. Pre-registration is now open and it's free – register your interest here.
— Elin Gronow, KNect365 TMT