Augmented & Virtual Reality: Where Are We At?

The future of augmented and virtual reality looks promising and although the market is moving forward, neither AR nor VR has reached its full potential.
Rather than focus purely on the future of this technology, our most recent webinar, "Managing AR and VR Expectations Now," looked at what is happening in the industry right now. We were joined by the AREA's Mark Sage and Imagination's James Watson, who both discussed managing their clients' expectations of what AR and VR capabilities are available today and how AR and VR are benefiting companies and industries right now. We also look at the best practices and common standards for the AR/VR industry and the biggest disruptors in the sector at the moment.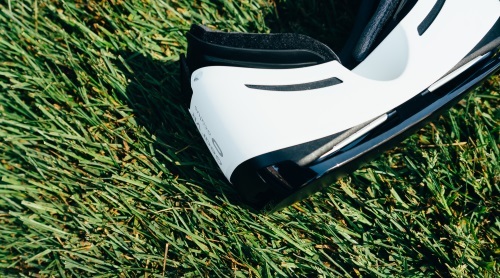 You can access the webinar and join the conversation around developing the AR and VR blueprint in planning, design, implementation, scalability and sustainability here.

"Managing AR and VR Expectations Now" is part of the TechXLR8 Digital Series access all the webinars in the series here.
If unlocking the commercial potential of augmented and virtual reality is of interest to you, hear from other industry professionals at TechXLR8 2018. TechXLR8 is taking place June 12-14, 2018. To find out more, click here. Book your pass to AR & VR World here.
— Elin Gronow, KNect365 TMT
Elin Gronow, Content Marketer, Connected Innovation, KNect365 TMT, 5/17/2018
AR/VR is rapidly picking up pace, but the content is letting it down. Can an improved community feel to the growing sector help?
Elin Gronow, Content Marketer, Connected Innovation, KNect365 TMT, 5/16/2018
Virtual reality is enabling a new kind of immersive experience, giving everyone the opportunity to fly fighter jets, for example.
Elin Gronow, Content Marketer, Connected Innovation, KNect365 TMT, 5/15/2018
Natural language search is great, but the increased presence could have unintended negative experiences for some customers.
Elin Gronow, Content Marketer, Connected Innovation, KNect365 TMT, 5/3/2018
The way companies train employees is changing as virtual and augmented realities are introduced to the workplace.
All resources
Thursday, May 24, 2018
12 pm London / 7 am NY

Tech is transforming the way we live, travel and do business. Industry leaders will discuss the challenges and opportunities we're seeing as our cities become increasingly connected.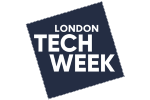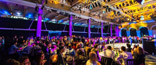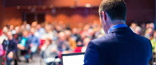 All Upcoming Live Events
Innovation Hub, 7/19/2017
The Internet of Things, Blockchain and other drastic digital disruptors are already making big waves in the energy sector.
Microsoft reporter, 7/7/2017
The UK's history of embracing technology and innovation means its capital is well placed to benefit from the "fourth industrial revolution," says Microsoft UK CEO Cindy Rose.
Mark Miles, Rendermedia, 7/3/2017
Rendermedia's Mark Miles looks at how technology is changing the way we view content.
Emmanuel Freund, Blade, 6/19/2017
Emmanuel Freund, CEO and co-founder of the French start-up Blade, creator of Shadow, the first high-end PC entirely based in the cloud.
Ryan Loftus, JLL, 6/13/2017
JLL senior analyst Ryan Loftus looks at the potential impact of technology innovation on urban logistics.
Michael Davis, JLL, 6/13/2017
Michael Davis, Head of London Unlimited at JLL, looks at trends in PropTech.
All Sponsor Blogs
Industrial IoT Usage & Maturity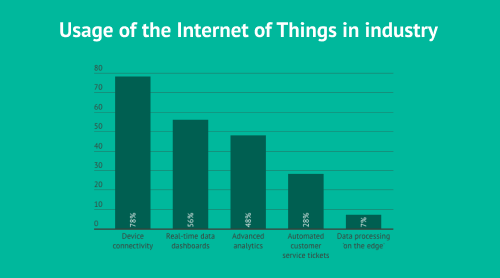 Infographics archive