How AR & VR Are Bringing Workplace Training Into the Modern Age

Augmented and virtual reality are poised to transform the enterprise sector by revolutionizing how employees are trained.
Standard college courses, apprenticeships, work placements and on-the-job training has evolved beyond traditional classroom setups to include online instruction, mobile apps, gamification and other resources in recent years.
However, AR and VR have the potential to carve deep and permanent changes in the way we learn and are trained in our roles.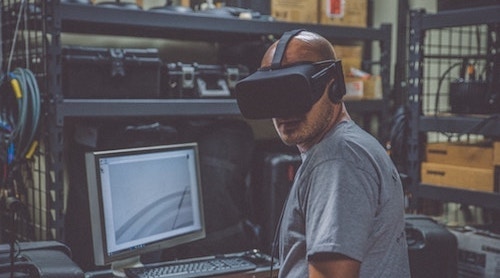 While we are unlikely to see AR and VR in cash-strapped schools anytime soon, enterprise players have the resources to invest in these systems as long as there is a justifiable return on investment.
We could see factory workers being trained on a new piece of equipment in VR, or using AR to observe safety notices and take tests to ensure they are qualified to use the equipment. Likewise, truck drivers could be trained in virtual reality, or office workers could use AR to visualize multiple panes of information in their field of view at the same time. (See Magic Leap's Headset 'Could Replace All Your Computers', Says CEO Abovitz.)
Find out more about how enterprises are using AR and VR technologies to train and educate their staff in our recent report here.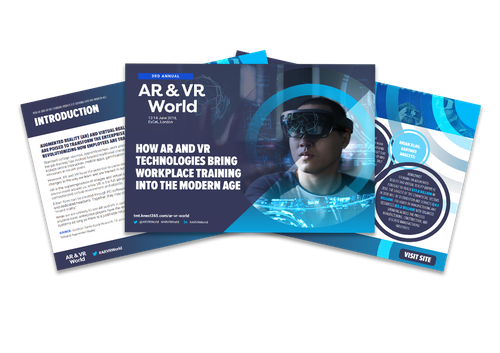 If unlocking the commercial potential of augmented and virtual reality is of interest to you, hear from other industry professionals at TechXLR8 2018. TechXLR8 is taking place June 12-14, 2018. To find out more, click here. Book your pass to AR & VR World here.
— Elin Gronow, KNect365 TMT
Elin Gronow, Content Marketer, Connected Innovation, KNect365 TMT, 5/17/2018
AR/VR is rapidly picking up pace, but the content is letting it down. Can an improved community feel to the growing sector help?
Elin Gronow, Content Marketer, Connected Innovation, KNect365 TMT, 5/16/2018
Virtual reality is enabling a new kind of immersive experience, giving everyone the opportunity to fly fighter jets, for example.
Elin Gronow, Content Marketer, Connected Innovation, KNect365 TMT, 5/15/2018
Natural language search is great, but the increased presence could have unintended negative experiences for some customers.
Elin Gronow, Content Marketer, Connected Innovation, KNect365 TMT, 5/2/2018
Take a look at what's happening in the augmented and virtual reality industry right now with this free webinar.
All resources
Thursday, May 24, 2018
12 pm London / 7 am NY

Tech is transforming the way we live, travel and do business. Industry leaders will discuss the challenges and opportunities we're seeing as our cities become increasingly connected.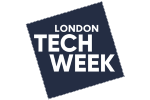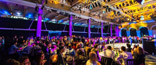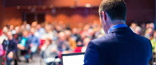 All Upcoming Live Events
Sue Nelson, TLA FoodTech, 5/25/2018
FoodTech is undergoing huge disruption at the moment - but what are the trends? Sue Nelson from Tech London Advocates FoodTech explains.
Sam Fare, Software Engineer, Compare the Market, 5/22/2018
Mob programming is a growing force amongst developers, but what is it and how can development teams use it to make product building faster and more efficient?
Microsoft reporter, 7/7/2017
The UK's history of embracing technology and innovation means its capital is well placed to benefit from the "fourth industrial revolution," says Microsoft UK CEO Cindy Rose.
Nopporn Suppipat, Blade Group, 6/12/2017
Since its arrival in the 80s the PC has been evolving -- and its latest transformation, argues Nopporn Suppipat, could well be its last.
Paul Bulpitt, Xero, 6/12/2017
Paul Bulpitt, head of accounting at Xero and co-founder of The Wow Company, explains why using artificial intelligence capabilities can be a positive for accounting firms.
Euan Mills, Future Cities Catapult , 6/6/2017
Smart, digital technologies are starting to transform the city planning process, argues Euan Mills.
All Sponsor Blogs
Industrial IoT Usage & Maturity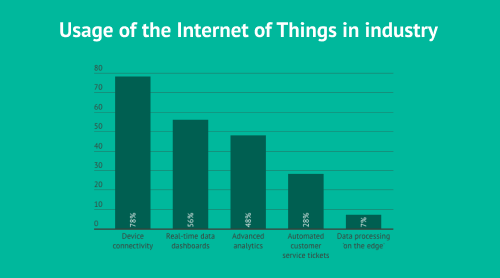 Infographics archive