Cloud & DevOps World Highlights: Our Favorite Talks

It's hard to believe that Cloud & DevOps World has come and gone yet again. This year's Cloud & DevOps World saw a wealth of speakers from a plethora of industries come together to talk about Cloud and DevOps. Throughout the event we heard from about a number of case studies, and a range keynotes and panels. 
Look through some of our favourite moments from Cloud & DevOps World 2018. What was yours?
Panel: A Multi-Cloud Serverless Approach
Introducing serverless into your IT landscape; Serverless vs self-build vs 3rd party; cost reduction and scaling benefits; Is security really an issue? does it give you what you need to run applications in production?
Moderator: Richard Self, Analytics and Governance Senior Lecturer, University of Derby - Kuldeep Chowhan, Cloud Architect & Cloud Evangelist, Expedia - Paul Ingles, Head of Engineering and Cloud Infrastructure, uSwitch - Sebastian Ovide, Geovation Hub Lead Engineer & Virtual CTO, Ordnace Survey
Panel: What Is DevOps?
Understanding the role of DevOps and transition to scaling up your team; road map to overcoming barriers; how do you finance DevOps and square it with your IT budget? 
Kelly Francis, Applications and Platforms Manager, Belron
Nick Kampa, Principal Service Manager/ Online Technology Group, BBC
Miroslav Sommer, DevOps Engineer, Hiscox UK
Yaniv Yehuda, Co-Founder & CTO, DBMaestro
Ashish Kuthiala, Director, Product Marketing & Sales Enablement, GitLab
Keynote: The Future of Tech Leaders in Business Transformation: Think Native, Be Disruptive!
Innovators or Obsolete? Skilling up the next generation of technology leaders, navigating your organisation and where you IT team can add value 
Danielle Haugedal-Wilson, Head of Business Architecture & Analysis, Co-op Digital
Panel: Moving to & Being Part of the Cloud
Business transformation and challenges behind moving away from monolithic apps: people, processes, tools & security 
Moderator: Michael Azoff, Principal Analyst, Ovum
Matthew Lewis, Chief Architect, DVLA
Dinesh Mangaru, Global Diversity and Inclusion Lead & Head of IT for EMEA, British American Tobacco
James Tomkins, Chief Architect, MetOffice
Dhananjay Tripathi, Senior Enterprise Architect, Strategy and Architecture, Bupa UK
— Maria McSorley, Content Marketer, Cloud & DevOps World
All resources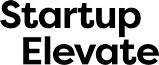 All Upcoming Live Events
João Fernandes, Founder, Buzzstreets, 6/13/2018
Indoor navigation is going to completely change our shopping centres and the entire retail experience.
Neil Murray, co-founder and CTO, Mimecast, 6/12/2018
How can we secure London's tech talent for future generations to benefit from?
Sponsored Blogs, 6/12/2018
The Quintessence AM37 lets you try out the same boat James Bond would use in a full VR experience.
Roger Vigilance, Marketing Director, Vonage UK, 6/12/2018
Companies need to get ahead of the cloud competitors in order to win over customers.
Rob Mellor, VP & GM EMEA, WhereScape, 6/8/2018
Why are hackathons all the rage amongst developers and startups?
Salman Khan, Toronto Global, 6/8/2018
Why is Toronto the place to be for artificial intelligence developers? Salman Khan from Toronto Global explains.
All Sponsor Blogs
European Early-Stage Venture Funding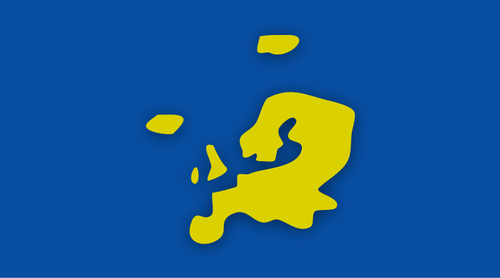 Infographics archive