About Us
London is back on the global technology innovation map.

For so long Silicon Valley in California, Israel's Silicon Wadi and the hot-house R&D centers of Japan, South Korea and China dominated the technology startup scene, but in recent years the UK capital has attracted technology talent, entrepreneurs, investors and some of the biggest names in the world (Google, Facebook, Snap) and become one of the most exciting tech cities in the world.

That's why there's so much buzz around London Tech Week, which celebrates and builds upon the city's momentum as a hugely important hub in the global technology ecosystem. The five-day event attracts tens of thousands of participants and attendees, as well as hundreds of companies and industry organizations, who are dedicated to building the foundations of a digital, hyper-connected future where artificial intelligence, virtual reality, the Internet of Things and many more cutting edge technology developments underpin business progress and enrich the lives of individuals all over the world.

At the heart of London Tech Week is TechXLR8, a three-day 'festival of technology' comprising eight leading industry events, an unrivaled roll call of headline speakers, informative conference tracks, networking opportunities, workshops, awards and more. The events are:
5G World
VR & AR World
Apps World Evolution
Internet of Things World Europe
AI & Machine Learning World
Cloud & DevOps World
Connected Cars & Autonomous Vehicles Europe
Project Kairos
But London's thriving technology scene isn't a one-week wonder -- it is constantly growing and evolving and that's why we've launched TechX365, the permanent online digital community supporting London Tech Week and TechXLR8.
The TechX365 community provides not only in-depth coverage of the developments from London Tech Week, but year-round analysis of the key industry trends at the heart of London's tech innovation scene, with a particular focus on the technology startups that are driving innovation across the digital landscape.
Comprising multimedia coverage -- news, blogs, executive interviews, contributed columns, video reports, picture stories, infographics, polls and more -- TechX365 will give London Tech Week an ever-present online presence with a core focus on:
Internet of Things (IoT)
Connected cars
Virtual Reality (VR)
Augmented Reality (AR)
Artificial Intelligence (AI) and Machine Learning
Cloud technology and applications
DevOps
Cybersecurity
5G
Digital transformation
Robotics
Mobile marketing
Editorial calendar
Every month, TechX365, brought to you by the team at Light Reading, will feature a range of editorial coverage (interviews with startups, investors, analysts and more) focused on one major topic. Contact editors@techx365.com if you've got anything to share with us:
Find out more about London Tech Week by visiting: https://londontechweek.com/
Phil Oakley, Site Editor, TechX365, 4/26/2018
Blockchain and encryption has the potential to be our next-gen digital signature.
Elin Gronow, Content Marketer, Connected Innovation, KNect365 TMT, 4/26/2018
Preloaded's creative director, Phil Stuart, says brands risk alienating customers with VR/AR experiences if they're implemented incorrectly.
Phil Oakley, Site Editor, TechX365, 4/25/2018
Dr. Iliev Ilian, the CEO of EcoMachines, explains what makes a city smart.
Gabriella Jeakins, Digital Content Marketer, KNect365, 4/24/2018
Future leaders need to recognize the potential automation has to change how we go about supporting and managing others, says Taylor Vinters employment head Dominic Holmes.
Phil Oakley, Site Editor, TechX365, 4/24/2018
The new lab aims to stop the brain drain of computer scientists to the US and China.
All resources
Thursday, May 24, 2018
12 pm London / 7 am NY

Tech is transforming the way we live, travel and do business. Industry leaders will discuss the challenges and opportunities we're seeing as our cities become increasingly connected.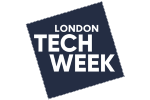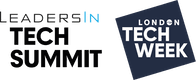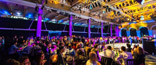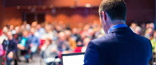 All Upcoming Live Events
John Hazelton, talent.io, 6/22/2017
Insights into technology recruitment trends from the talent.io team.
All Sponsor Blogs
Industrial IoT Usage & Maturity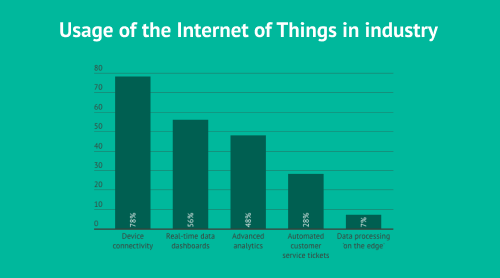 Infographics archive