Easing the Enterprise Transition to Containers
Miska Kaipiainen, CEO and founder of Kontena discusses how containers can work to ease pressure on traditional technology infrastructures. 
The adoption of DevOps methodology has created a world in which apps are deployed and scaled faster than ever thought possible. But every silver lining has its cloud, and the cloud in this case is the deeply entrenched traditional infrastructure and processes of most enterprises. This can make using containers feel like jamming a square peg into a round hole – uncomfortable for everyone and most likely ineffective. Containers have a great deal to offer the enterprise, but adoption has been slower than expected. Why is this the case? Part of the problem comes down to branding. Containers are seen as rather egghead-y and aren't yet widely understood by most IT professionals. The understanding of what they are and how and why they should be used – those questions still linger for far too many organizations. The way that large organizations design, build, package and deploy software needs to be turned on its head. Enterprises are struggling with too many disparate servers, systems and solutions that need to be brought together. They are drowning in endless integration projects while working with hundreds of software suppliers. At the same time, end customers have come to expect and require a high level of service, necessitating transformation of application infrastructure and architecture. When there is a long and complex software supply chain in place, large enterprises with a often struggle with the amount of maintenance and configuration work they're faced with. Not only are suppliers each constantly requiring this and that from the IT and operations teams, but there are also internal feature and configuration change requests to grapple with. This includes spinning up virtual machines, opening VPN tunnels, assigning IP and DNS addresses, and enabling access for one supplier to integrate with another, among other requests. And each of these can take weeks to process. Container platforms present the chance to change all this. For modern enterprise IT departments, these platforms can create a mandate to unify the way that suppliers are required to package and deliver their solutions. If properly packaged, suppliers can deploy the entire solution to an enterprise container platform without any assistance from the IT department. They can configure the container stack from start to finish by themselves. Needless to say, they can also test the complete stack on their own development environment, one that's identical to the actual production environment. From there, all the IT department needs to do is add computing capacity to the container platform when resources run low. How cool is that? A container platform eases the transition of a large organization in adopting the cloud, blurring the differences between private, public and hybrid cloud infrastructures. The one-two punch of cloud and containerization offers enterprises a complete packaged solution. As analyst Robert Stroud points out, "Container adoption is being driven by the promise that containers deliver the ability to 'build once and run anywhere,' allowing increased server efficiency and scalability for technology managers." Because container technology is still a bit geeky, IT staff will need to find ways to clearly communicate its benefits. What will help is to note that while the technology may be difficult to understand, its advantages are not. Containers shorten config time, standardize how suppliers develop and deliver software, accelerate application delivery cycles, set up virtual machines, reduce costs and more. This versatile, agile technology will reveal further benefits as enterprise IT teams put them to work. About the author: Miska Kaipiainen is the CEO and founder of Kontena, the creator of the Kontena open source, developer-friendly container platform that was recognized by Black Duck as one of the Top 10 Open Source Rookies of the Year 2015. A serial entrepreneur and business developer, he has extensive experience in managing high-tech businesses in both the hardware and software sectors. Twitter: @miskakai
Phil Oakley, Site Editor, TechX365, 1/30/2019
ComplyAdvantage – or is that Mimiro? – uses machine learning to help compliance teams know who they're doing business with.
Phil Oakley, Site Editor, TechX365, 1/29/2019
Contentsquare's Series C round comes just a year after its £31 million Series B.
Phil Oakley, Site Editor, TechX365, 1/28/2019
The Techatarter Award is for startups that have a social good mission to improve the world using technology and innovation.
Phil Oakley, Site Editor, TechX365, 1/24/2019
While growth and hiring are down, the tech sector is a lot more positive, despite the uncertainty that faces the UK in 2019.
Phil Oakley, Site Editor, TechX365, 1/21/2019
The company, which provides funding options for companies in need of cash, has provided funding worth £2 billion in total to more than 170,00 companies.
All resources
João Fernandes, Founder, Buzzstreets, 6/13/2018
Indoor navigation is going to completely change our shopping centres and the entire retail experience.
Neil Murray, co-founder and CTO, Mimecast, 6/12/2018
How can we secure London's tech talent for future generations to benefit from?
Sponsored Blogs, 6/12/2018
The Quintessence AM37 lets you try out the same boat James Bond would use in a full VR experience.
Roger Vigilance, Marketing Director, Vonage UK, 6/12/2018
Companies need to get ahead of the cloud competitors in order to win over customers.
Rob Mellor, VP & GM EMEA, WhereScape, 6/8/2018
Why are hackathons all the rage amongst developers and startups?
Salman Khan, Toronto Global, 6/8/2018
Why is Toronto the place to be for artificial intelligence developers? Salman Khan from Toronto Global explains.
All Sponsor Blogs
European Early-Stage Venture Funding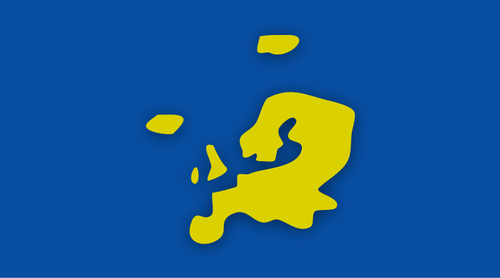 Infographics archive