Spending on AI Capabilities Set to Boom – IDC
Companies are set to boost their spending on cognitive and artificial intelligence (AI) systems by almost 60% to $12.5 billion during 2017, according to a new global investment forecast released by IDC.
"Intelligent applications based on cognitive computing, artificial intelligence, and deep learning are the next wave of technology transforming how consumers and enterprises work, learn, and play," said David Schubmehl, IDC's research director for Cognitive Systems and Content Analytics. "Cognitive/AI systems are quickly becoming a key part of IT infrastructure and all enterprises need to understand and plan for the adoption and use of these technologies in their organizations," he added in a prepared statement.

According to IDC, the use cases driving the greatest investment, and which will account for more than half of all cognitive/AI spending during 2017, are:
Quality Management Investigation and Recommendation Systems
Diagnosis and Treatment Systems
Automated Customer Service Agents
Automated Threat Intelligence and Prevention Systems, and
Fraud Analysis and Investigation.
And the research firm expects an ongoing rise in cognitive/AI investments during the next few years, with IDC expecting the sector to experience a compound annual growth rate (CAGR) of 54.4% for the next three years, with investments set to exceed $46 billion in 2020.
That's probably very good news for IBM, which is regarded by many as the market leader in terms of AI system expertise and trust.
For more on this topic, see AI, Cognitive Spending Soaring to $12.5B in 2017.
— The staff, TechX365
Phil Oakley, Site Editor, TechX365, 5/24/2017
By the year's end, owners of IKEA's smart lighting platform will be able to use voice control to dim or turn off their lights using smart home hubs from Google, Apple and Amazon.
Phil Oakley, Site Editor, TechX365, 5/24/2017
Advertising in VR is hard, so VR-first company Advir has a new report to fix that.
Phil Oakley, Site Editor, TechX365, 5/23/2017
Google's AlphaGo AI beats the world's top Go player, Ke Jie, in the first of three matches.
Phil Oakley, Site Editor, TechX365, 5/23/2017
The Amazon Go stores, launched in the US in 2016, may be hitting the UK if trademark registrations with the UK Intellectual Property Office are to be believed.
Phil Oakley, Site Editor, TechX365, 5/22/2017
Mark Fields is out and Jim Hackett, the current Ford Smart Mobility chairman, is in amid turmoil at the company.
All resources
The State of Augmented Reality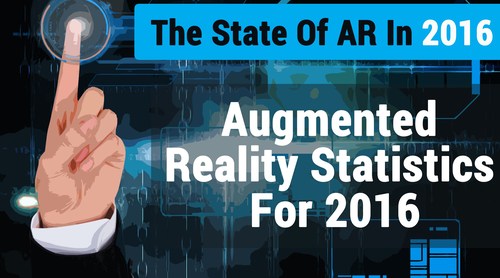 Infographics archive