Spending on AI Capabilities Set to Boom – IDC
Companies are set to boost their spending on cognitive and artificial intelligence (AI) systems by almost 60% to $12.5 billion during 2017, according to a new global investment forecast released by IDC.
"Intelligent applications based on cognitive computing, artificial intelligence, and deep learning are the next wave of technology transforming how consumers and enterprises work, learn, and play," said David Schubmehl, IDC's research director for Cognitive Systems and Content Analytics. "Cognitive/AI systems are quickly becoming a key part of IT infrastructure and all enterprises need to understand and plan for the adoption and use of these technologies in their organizations," he added in a prepared statement.

According to IDC, the use cases driving the greatest investment, and which will account for more than half of all cognitive/AI spending during 2017, are:
Quality Management Investigation and Recommendation Systems
Diagnosis and Treatment Systems
Automated Customer Service Agents
Automated Threat Intelligence and Prevention Systems, and
Fraud Analysis and Investigation.
And the research firm expects an ongoing rise in cognitive/AI investments during the next few years, with IDC expecting the sector to experience a compound annual growth rate (CAGR) of 54.4% for the next three years, with investments set to exceed $46 billion in 2020.
That's probably very good news for IBM, which is regarded by many as the market leader in terms of AI system expertise and trust.
For more on this topic, see AI, Cognitive Spending Soaring to $12.5B in 2017.
— The staff, TechX365
Phil Oakley, Site Editor, TechX365, 8/17/2017
SoundCloud will continue as an independent company after investors agreed to inject more money, as CEO Alex Ljung steps aside.
Phil Oakley, Site Editor, TechX365, 8/16/2017
Industry research firm Gartner has projected that global spending on cybersecurity will reach $86.4 billion by the end of 2017.
Phil Oakley, Site Editor, TechX365, 8/16/2017
imin, an east London startup, is using open data to change how people think about and book physical activity sessions at their local gym, leisure center, football pitch or swimming pool.
Phil Oakley, Site Editor, TechX365, 8/16/2017
Apple R&D partner Asynchrony Labs has announced it has opened its European headquarters in London's Canary Wharf business district.
Phil Oakley, Site Editor, TechX365, 8/15/2017
UK recruitment firm Robert Half has published a report on how the executive suite and workforce in general is changing with the addition of automation, big data and analytics.
Microsoft reporter, 7/7/2017
The UK's history of embracing technology and innovation means its capital is well placed to benefit from the "fourth industrial revolution," says Microsoft UK CEO Cindy Rose.
Nopporn Suppipat, Blade Group, 6/12/2017
Since its arrival in the 80s the PC has been evolving -- and its latest transformation, argues Nopporn Suppipat, could well be its last.
Paul Bulpitt, Xero, 6/12/2017
Paul Bulpitt, head of accounting at Xero and co-founder of The Wow Company, explains why using artificial intelligence capabilities can be a positive for accounting firms.
Euan Mills, Future Cities Catapult , 6/6/2017
Smart, digital technologies are starting to transform the city planning process, argues Euan Mills.
All Sponsor Blogs
All resources
Time to Hire a Data Scientist?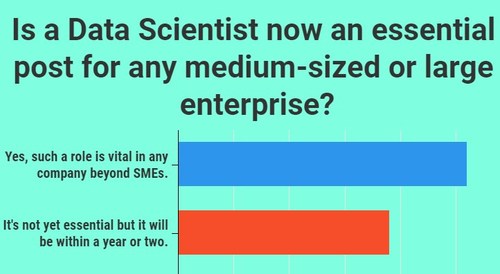 Infographics archive