Spending on AI Capabilities Set to Boom – IDC
Companies are set to boost their spending on cognitive and artificial intelligence (AI) systems by almost 60% to $12.5 billion during 2017, according to a new global investment forecast released by IDC.
"Intelligent applications based on cognitive computing, artificial intelligence, and deep learning are the next wave of technology transforming how consumers and enterprises work, learn, and play," said David Schubmehl, IDC's research director for Cognitive Systems and Content Analytics. "Cognitive/AI systems are quickly becoming a key part of IT infrastructure and all enterprises need to understand and plan for the adoption and use of these technologies in their organizations," he added in a prepared statement.

According to IDC, the use cases driving the greatest investment, and which will account for more than half of all cognitive/AI spending during 2017, are:
Quality Management Investigation and Recommendation Systems
Diagnosis and Treatment Systems
Automated Customer Service Agents
Automated Threat Intelligence and Prevention Systems, and
Fraud Analysis and Investigation.
And the research firm expects an ongoing rise in cognitive/AI investments during the next few years, with IDC expecting the sector to experience a compound annual growth rate (CAGR) of 54.4% for the next three years, with investments set to exceed $46 billion in 2020.
That's probably very good news for IBM, which is regarded by many as the market leader in terms of AI system expertise and trust.
For more on this topic, see AI, Cognitive Spending Soaring to $12.5B in 2017.
— The staff, TechX365
Phil Oakley, Site Editor, TechX365, 11/21/2017
Deliveroo has raised a further $98 million to close out its Series F funding round, after initially raising $385 million in September.
Ray Le Maistre, International Group Editor, 11/20/2017
UK chancellor seems set to provide financial and legislative support to the 5G, AI and connected car sectors in his budget on Wednesday, but the devil will be in the detail.
Phil Oakley, Site Editor, TechX365, 11/20/2017
Spotify is relocating to a new office in London, where it will have a renewed focus on R&D and engineering, and reportedly double its workforce.
Phil Oakley, Site Editor, TechX365, 11/17/2017
Close to 100 speakers discussed the challenges facing the Global Tech Industry at the Tech London Advocates 'Tech World Tour' at Here East in London.
Phil Oakley, Site Editor, TechX365, 11/16/2017
The UK government is supporting the tech industry with £61 million, which will see Tech City UK become Tech Nation, plus the doubling of talent visas to 2,000.
Wednesday, September 20, 2017
11am BST
The brutal truth for any startup is that the chances of long-term success are relatively slim – factors such as a lack of access to capital, poor management skills, a misguided business plan or sheer bad luck all weigh against fledgling companies. So what can startups do to maximize their survival potential? Tesco Technology, an influential and experienced organization, will talk about what they look for in a successful startup, how and why they work with startups and how rookie companies can make the grade and be a long-term survivor. This is a highly relevant webinar for any startup but a 'must attend' for any young company in the energy and retail technology sectors.
All resources
Microsoft reporter, 7/7/2017
The UK's history of embracing technology and innovation means its capital is well placed to benefit from the "fourth industrial revolution," says Microsoft UK CEO Cindy Rose.
Nopporn Suppipat, Blade Group, 6/12/2017
Since its arrival in the 80s the PC has been evolving -- and its latest transformation, argues Nopporn Suppipat, could well be its last.
Paul Bulpitt, Xero, 6/12/2017
Paul Bulpitt, head of accounting at Xero and co-founder of The Wow Company, explains why using artificial intelligence capabilities can be a positive for accounting firms.
Euan Mills, Future Cities Catapult , 6/6/2017
Smart, digital technologies are starting to transform the city planning process, argues Euan Mills.
All Sponsor Blogs
Cloud Infrastructure: A Priority?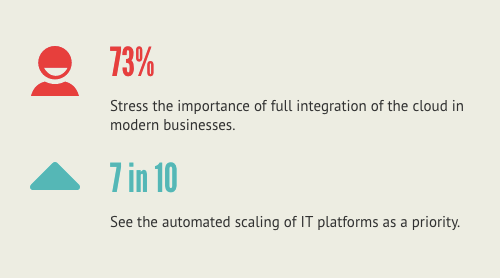 Infographics archive