How AI Can Help Financial Services Become Tech Titans
Dr George Zarkadakis (below), Digital Lead at Willis Towers Watson, examines how AI will transform Financial Services companies into true digital businesses.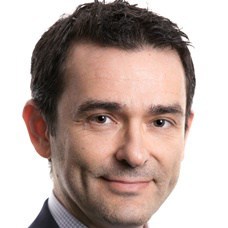 The world is changing because we humans change. We adapt to new technologies, but also adapt the use of those new technologies in our lives. As a result, our expectations and behavior change.
Say, for example, I am the customer of a bank. Nowadays it's not enough to know that I can trust the bank to keep my money safe. Now I want to be serviced according to my changing needs, almost instantaneously, possibly while on the move, while my personal data are kept safe. And here's the great challenge for banking, as well as for financial services in general: their customers have become hyper-agile, but the financial institutions themselves have not. Too much corporate inertia and too many complex, labor-intensive, back-end processes and legacy systems weigh down, and sometimes neutralize completely, attempts for true digital transformation. I say "true" because simply replacing a human in customer service with an app or a robo-advisor is not digital transformation; it's just a digital shopfront, and it's not enough. Financial services institutions should aim for an end-to-end transformation that begins with customer acquisition and ends with compliance and reporting, covering everything in between. And they need to do so quickly, in order to fend off innovative newcomers as well as more proactive competitors. The good news is that AI, and machine learning in particular, have come to their rescue.
The magic of machine-learning algorithms is all about making good use, and sense, of the massive data that financial services companies have at their disposal but feel they can do little about. So let's identify three major areas of inefficiency and see how AI can make the difference. Let's start with customer acquisition. The old days of shoot-in-the-dark marketing are long over, but AI offers even more advanced solutions in segmenting customers and engaging with them with more personalized and targeted offerings. Personalization is a key differentiator and unsupervised learning algorithms can deliver that competitive edge.
Operations can become more efficient quickly and with relatively small investments, by automating processes through robotic process automation (RPA). Vendors of RPA increasingly provide additional, cognitive automation functionality, such as natural language processing or image recognition. Think of an automated system for insurance that can process images of car accident damage and recommend fair pay-outs. The power of cognitive automation means that you can scale operations at a fraction of your current cost. And how about an AI system that can match skills with projects, and provide a talent platform within your organization, so that you can get the best out of your talent pool and your employees can have more satisfying careers?
Compliance is another area that can also benefit massively from AI. Think of risk data aggregation, modelling, scenario analysis and forecasting, fraud detection, credit risk detection, and identification of clients and legal persons. There are huge risks and inefficiencies to be found in compliance-related processes, which means that the area is ripe for intelligent automation. McKinsey found that regulatory fines and settlements in 20 large US and EU universal banks increased by 45x in the 2010-2014 period. According to Spanish bank BBVA, an estimate for financial institutions is now around 10-15% of total workforce dedicated to governance, risk management and compliance.
By analyzing processes across those three areas the leaders of financial services organizations can begin to strategize on how to become a true agile and digital business, with AI and machine learning as their engines of change and growth. A lean startup approach is highly recommended. Find where the low-hanging fruit is and develop a quick, proof-of-concept solution. And then scale it by applying sound change management and communication principles and practices. Cognitive computing, unlike previous technologies, is exponential, not linear. The future belongs to the organizations that are agile enough to catch this exponential wave and win.
— Dr George Zarkadakis, Digital Lead, Willis Towers Watson
Phil Oakley, Site Editor, TechX365, 11/21/2017
Deliveroo has raised a further $98 million to close out its Series F funding round, after initially raising $385 million in September.
Ray Le Maistre, International Group Editor, 11/20/2017
UK chancellor seems set to provide financial and legislative support to the 5G, AI and connected car sectors in his budget on Wednesday, but the devil will be in the detail.
Phil Oakley, Site Editor, TechX365, 11/20/2017
Spotify is relocating to a new office in London, where it will have a renewed focus on R&D and engineering, and reportedly double its workforce.
Phil Oakley, Site Editor, TechX365, 11/17/2017
Close to 100 speakers discussed the challenges facing the Global Tech Industry at the Tech London Advocates 'Tech World Tour' at Here East in London.
Phil Oakley, Site Editor, TechX365, 11/16/2017
The UK government is supporting the tech industry with £61 million, which will see Tech City UK become Tech Nation, plus the doubling of talent visas to 2,000.
Wednesday, September 20, 2017
11am BST
The brutal truth for any startup is that the chances of long-term success are relatively slim – factors such as a lack of access to capital, poor management skills, a misguided business plan or sheer bad luck all weigh against fledgling companies. So what can startups do to maximize their survival potential? Tesco Technology, an influential and experienced organization, will talk about what they look for in a successful startup, how and why they work with startups and how rookie companies can make the grade and be a long-term survivor. This is a highly relevant webinar for any startup but a 'must attend' for any young company in the energy and retail technology sectors.
All resources
+rehabstudio, 6/19/2017
It's going to become increasingly hard for brands to stay relevant by only selling their physical goods without also creating useful services that consumers invite into their lives.
Ryan Loftus, JLL, 6/13/2017
JLL senior analyst Ryan Loftus looks at the potential impact of technology innovation on urban logistics.
Amanda Eliason, New Zealand Trade & Enterprise, 6/13/2017
Technology development is bringing New Zealand and the UK closer together, notes Amanda Eliason of New Zealand Trade & Enterprise (NZTE).
Michael Davis, JLL, 6/13/2017
Michael Davis, Head of London Unlimited at JLL, looks at trends in PropTech.
Innovation Hub, 6/12/2017
Seizing the potential of Big Data is critical to the future of many businesses but it's best to start small.
BlueCurrent, 6/9/2017
And why you should come find out how to do world class PR at the London Tech Week event.
All Sponsor Blogs
Cloud Infrastructure: A Priority?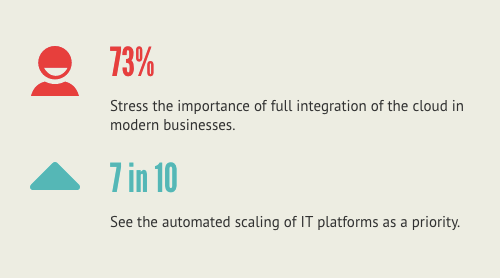 Infographics archive