We sat down with Justin Marshall from YouGov ahead of his session at VR & AR World to discuss the future of visual technologies.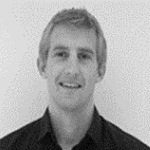 VR & AR World: Can I have a little bit of personal history? How did you come to be a thought leader for virtual and augmented reality technology?
Justin Marshall: I work at YouGov in the Digital, Media and Technology custom research team. In the UK we have an online panel of over 815,000 people who we are able gain consumer insight from on existing and newly developing technologies. We have previously run/are still running research in to many technology products including smartphones, tablets, laptops, 2-in-1s, streaming devices, wearable devices and smartwatches and now VR and AR hardware and software.
VRAR: What most interests you about the future of VR and AR deployment in business?
JM: The implications of and applications for VR going mass market are huge for both business and consumers alike. While there are obvious opportunities for games manufacturers, the real advance will come for marketers. For example, with mass adoption it is worth companies and brands investing in VR-related content, from travel companies giving people a high definition tour of a hotel or destination to sports broadcasters bringing viewers right to the heart of the action, for example ITV recently partnering to broadcast the Grand National in VR, and BT who will be broadcasting the Champions League final in the same way.
VRAR: How do you foresee VR and AR changing the way people work?
JM: This relates to my answer above. We have data based on consumer usage at this stage, rather than use within specific working environments. However it's not much of a stretch to imagine all business conference calls being conducted through VR in the future, and it could have an impact on many sectors in other ways e.g. being able to have an appointment with your GP through VR.
VRAR: Can you give me a brief outline of what you're most looking forward to discussing with peers at VR & AR World 2017?
JM: At YouGov we have conducted research to understand the attitudes towards the market, ownership and usage ratings of platforms, as well as applications used and content genres of interest. We will also understand the future market to assess who is most likely to use these devices and what content areas are likely to be the winners and losers. We have already collected data pre-Christmas 2016 and early 2017, including a boosted sample of device owners for a greater wealth of consumer feedback on platforms and applications currently available.
In particular we are looking to understand:
Awareness of these devices and brands
The perception of VR and AR
Ownership incidence levels by type of hardware for VR
Usage of AR (frequency, content etc.)
The purchase journey amongst VR owners (e.g. retailers, spend, tenure etc.)
The future VR owner (what brand do they expect, retailer, spend, etc.)
This study is the outcome from several meetings with different manufacturers, content producers and retailers, so it will be interesting to discuss these points from a consumer perspective with peers at VR to get their take and angle on the market.

VRAR: Broadly, what impact do you expect VR and AR technology to have in the next five years?
JM: Initial uptake of the technology may remain relatively low, although it will continue to increase. If companies help to build user cases and create content for the technology then it should eventually reach a critical mass and become a must have device. There are cheaper entry-level products e.g. Google Cardboard for consumers to start engaging with the technology, and then once converted to the benefits of the technology there are much more sophisticated devices such as PlayStation VR, Oculus Rift and HTC Hive. As people upgrade to higher-end devices, this should also help to lower the price point for the top spec devices, which in turn would expand the market further.
VRAR: What other technologies/developments are you most looking forward to in 2017?
JM: I am interested to see how smart speakers/virtual assistants such as Amazon Echo and Google Home take-off this year, and the rise of AI in general.
VRAR: What does the connected enterprise future mean to you?
JM: A more connected, integrated and efficient way of working! Technological advances are normally targeted towards the employee, the customer or the supplier. Data generated then has to be brought on to a common platform, and then insights can be generated. So it is being able to elicit opportunities based on context and so it can eventually make autonomous decisions. IoT and the cloud are often key for connected enterprise to allow the flow of information between systems and devices.
VRAR: Which of the major technology areas being discussed at TechXLR8 interests you the most to see working cohesively with VR and AR tech? (5G, IoT, Cloud, Connected Cars, AI/Machine Learning, Apps, Smart Homes)
JM: 5G should help to open up greater possibilities for all the other areas.
VRAR: What is the most interesting case study you've come across for deployment of virtual or augmented reality in business?
JM: We currently have data on consumer usage rather than within a business environment. However the use of the technology in the hotel industry to be able to have a virtual tour before booking with the hotel is a great fit for where business can utilize the technology to connect with their customers in an extremely immersive and engaging platform.
VRAR: What do you think the biggest hurdle for business adoption of VR and AR tech is?
JM: The industry needs to continue to develop the user case for consumers so they "have to have" access to the technology. Increasing levels of content across multiple industry sectors is required to help drive this, as well as the education of consumers to the benefits of it.
Catch Justin's session at VR & AR World 2017 by registering for a free ticket now.