How the GDPR is Set to Shake Up Tech Companies: What You Need to Know
It is now widely understood that a business that succeeds in developing a thriving online community will reap the rewards of high customer loyalty and brand credibility; it is an invaluable way to research the market, gain feedback and better understand the customer base. The more a business is able to learn about its customers and their likes and dislikes, the more able it is to cater for their specific needs, and create a more personalized experience for customers when they engage with the brand through either social networking or on the website itself.
What is perhaps less well understood however, is where businesses collect that data from and how they collect it, for this is as critical as the information that data provides. Not only are there legal and financial repercussions for getting it wrong, but customers themselves are increasingly aware of how companies collect user and marketing data and what it's used for.
Recent high-profile data hacks have resulted in customers becoming more interested in how their data is held, and more likely to demand reassurances that it is being kept securely. Customer concern about the use of the personal data they have shared, together with a legislative move towards greater protections for consumers and more privacy obligations for organisations, threatens to have major implications for businesses that are increasingly reliant on customer data for insight and targeted marketing.
Any business that currently collects personal data will have to comply with the requirements of the Data Protection Act (DPA) 1988. In May 2018, a new set of regulations will come into force on data privacy in the shape of the General Data Protection Regulation (GDPR). Even for companies that are confident that they are compliant with the DPA, the GDPR will bring big changes and make data protection compliance even more important.
Whilst the GDPR retains the basic principles of data protection law, there are some noteworthy changes. There will be tighter rules for processing personal information, enhanced rights for individuals, and direct obligations on data processors. It will be even more important to ascertain what is personally identifiable information and if the individuals have properly consented to its use. The GDPR requires that consent must be "freely given, specific, informed, and unambiguous," and articulated by a "clear affirmative action."
There is no room for complacency and businesses will no longer be able to rely on a pre-ticked box.
Other significant changes include the potential need for the appointment of a Data Protection Officer and the risk of large penalties (up to 4% of turnover or €20 million) for failure to comply with the GDPR. All organisations also have a duty to report certain types of data breach to their relevant supervisory authority within 72 hours, and in some cases, to the individuals affected without "undue delay." Failure to notify a breach when required to do so can also result in a significant fine up to 2% of turnover or €10 million.
With such significant financial penalties at stake, it is more important than ever that organisations review their privacy notices and policies, audit their consents, consider if they have any new obligations as a processor and prepare a data security breach plan.
Businesses need to ensure that they have robust policies, procedures and processes in place if they are to comply with new data protection - in short, they have to ensure that they are gathering and processing useful and legally compliant information. With the risk of heavy fines, potential reputational damage and the loss of customer confidence and trust associated with any inadvertent disclosure, nothing should be left to chance.
— Nicola Bridge, Partner, Mishcon de Reya
Phil Oakley, Site Editor, TechX365, 1/30/2019
ComplyAdvantage – or is that Mimiro? – uses machine learning to help compliance teams know who they're doing business with.
Phil Oakley, Site Editor, TechX365, 1/29/2019
Contentsquare's Series C round comes just a year after its £31 million Series B.
Phil Oakley, Site Editor, TechX365, 1/28/2019
The Techatarter Award is for startups that have a social good mission to improve the world using technology and innovation.
Phil Oakley, Site Editor, TechX365, 1/24/2019
While growth and hiring are down, the tech sector is a lot more positive, despite the uncertainty that faces the UK in 2019.
Phil Oakley, Site Editor, TechX365, 1/21/2019
The company, which provides funding options for companies in need of cash, has provided funding worth £2 billion in total to more than 170,00 companies.
All resources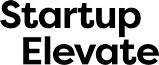 All Upcoming Live Events
Trak Ellis-Hill, Executive Creative Director, MOFILM, 6/12/2018
Is it possible to have a full-time job in tech and have children?
Dr Adrian Bradley, intellectual property expert, 6/4/2018
Dr Adrian Bradley argues that how business put together an Intellectual property strategy could cause the success of failure of an R&D project.
Andrew Mackenzie, Partner, Cleveland Scott York, 6/4/2018
The government recently released a new strategy for IP in the UK - partner at Cleveland Scott York Andrew Mackenzie takes a look at what's new.
Aoife Geary, Content Editor, Jobbio, 5/23/2018
Networking might be a pain, but do it well and it can put you on the fast track to tech success.
Connie Reinholdsson, Junior Software Engineer, comparethemarket.com, 5/23/2018
A junior software engineer at Compare the Market recounts her first month and what she's learned.
+rehabstudio, 6/19/2017
It's going to become increasingly hard for brands to stay relevant by only selling their physical goods without also creating useful services that consumers invite into their lives.
All Sponsor Blogs
European Early-Stage Venture Funding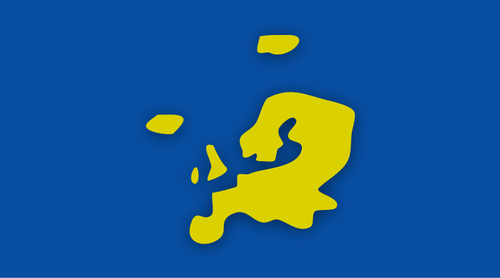 Infographics archive