TechXLR8 in Pictures!
LONDON -- London Tech Week -- Thousands of attendees looking to tap into the latest tech innovations headed to the Excel venue in London Wednesday to attend TechXLR8, the flagship event of London Tech Week.
TechXLR8 comprises a number of events gathered under one roof, covering key tech innovation trends such as artificial intelligence (AI), virtual and augmented reality (VR and AR), IoT, 5G, connected cars and more.
Of particular interest to attendees was Project Kairos, which featured a large number of tech startups, each of which is showing off their developments and generating a real buzz.
Check out the slide show to get a sense of the event -- just click on the picture below to launch the slide show.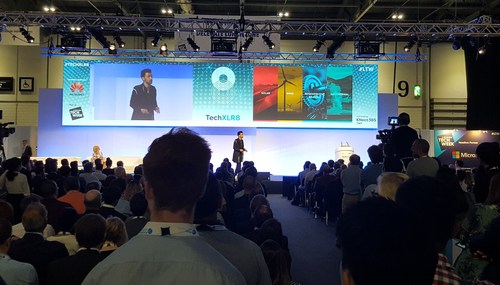 Phil Oakley, Site Editor, TechX365, 7/16/2018
The UK regained its crown as Europe's VC investment leader during Q2, but the value of investments is in decline as Brexit remains a concern.
Phil Oakley, Site Editor, TechX365, 7/13/2018
Data is precious, both for consumers and companies, and more must be done to protect and use it beneficially, said a Tech for Good panel at WeWork.
Phil Oakley, Site Editor, TechX365, 7/12/2018
Emma helps millennials manage their money by interacting with a traditional high street bank account.
Phil Oakley, Site Editor, TechX365, 7/11/2018
Monzo has been on a charge recently, with 770,000 users now on its books.
Phil Oakley, Site Editor, TechX365, 7/10/2018
Matt Hancock, the former digital secretary, is now Health Secretary.
All resources
Thursday, May 24, 2018
12 pm London / 7 am NY

Tech is transforming the way we live, travel and do business. Industry leaders will discuss the challenges and opportunities we're seeing as our cities become increasingly connected.
Neil Dodd, Associate Director, BGL Group, 6/7/2018
What is a Usability Lab? Neil Dodd from BGL Group explains.
Sponsored Blogs, 6/7/2018
How can the UK lead the world in M-Commerce?
Richard Orme, CTO, Photobox Group, 5/31/2018
Ai is incredible and can do things humans can't. But can it be emotional?
Innovation Hub, 7/19/2017
The Internet of Things, Blockchain and other drastic digital disruptors are already making big waves in the energy sector.
Microsoft reporter, 7/7/2017
The UK's history of embracing technology and innovation means its capital is well placed to benefit from the "fourth industrial revolution," says Microsoft UK CEO Cindy Rose.
Mark Miles, Rendermedia, 7/3/2017
Rendermedia's Mark Miles looks at how technology is changing the way we view content.
All Sponsor Blogs
Industrial IoT Usage & Maturity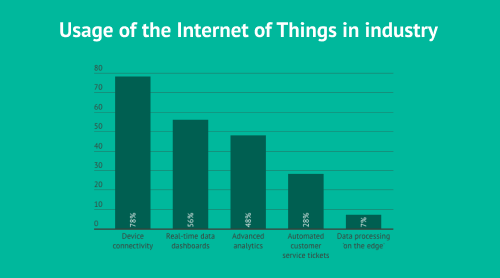 Infographics archive