7 Apps That Use Artificial Intelligence
The words "artificial intelligence" (AI) are seemingly heard everywhere nowadays, so much so that it's becoming an almost meaningless term. However, some companies are using machine learning, neural networks, deep learning and computer vision in interesting and unique ways to predict and analyze what their users want from the services they use.
We've rounded up seven of these apps, looking at how the companies responsible are using AI to benefit their customers.
Click on the image below to start the slideshow.
— Phil Oakley, Site Editor, TechX365
Phil Oakley, Site Editor, TechX365, 11/16/2018
While "unemployment and underemployment" was a top concern globally, cyber attacks ranked as number one worry in three regions.
Phil Oakley, Site Editor, TechX365, 11/14/2018
Google is absorbing the DeepMind Health team, which built Streams, an app for healthcare professionals in UK hospitals, to manage patients.
Phil Oakley, Site Editor, TechX365, 11/13/2018
Company CEO Nik Storonsky is convinced that his company is an acquisition target because of its ability to greatly speed up the time it takes to detect credit card theft and other types of financial fraud.
Phil Oakley, Site Editor, TechX365, 11/12/2018
The number of deals, meanwhile, has decreased, pointing to larger average deal sizes, which is good news for growth prospects.
Phil Oakley, Site Editor, TechX365, 11/7/2018
There were fewer deals and less money invested from the second quarter to the third quarter of this year, but the average deal size rose substantially.
All resources
Neil Dodd, Associate Director, BGL Group, 6/7/2018
What is a Usability Lab? Neil Dodd from BGL Group explains.
Sponsored Blogs, 6/7/2018
How can the UK lead the world in M-Commerce?
Richard Orme, CTO, Photobox Group, 5/31/2018
Ai is incredible and can do things humans can't. But can it be emotional?
Innovation Hub, 7/19/2017
The Internet of Things, Blockchain and other drastic digital disruptors are already making big waves in the energy sector.
Microsoft reporter, 7/7/2017
The UK's history of embracing technology and innovation means its capital is well placed to benefit from the "fourth industrial revolution," says Microsoft UK CEO Cindy Rose.
Mark Miles, Rendermedia, 7/3/2017
Rendermedia's Mark Miles looks at how technology is changing the way we view content.
All Sponsor Blogs
European Early-Stage Venture Funding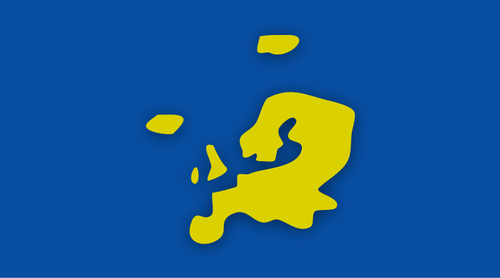 Infographics archive