Is Europe Struggling to Retain its Homegrown Tech Talent?
Where is Europe's tech talent? That's a question I asked myself after reading a very short report this week in the MIT Technology Review that suggested the region's tech companies are struggling to find the local staff they need.
It's an interesting article and it's important to focus on the exact suggestion made in the headline, Europe Is Struggling to Keep Local Talent for Its Homegrown Tech Scene.
It's not saying there's no tech talent in Europe -- far from it. What it is suggesting, though, is that Europe's tech talent isn't readily available to Europe's tech companies because the likes of Google and Facebook snap up all the top talent.
Is this true? Check out the article and let us know what you think.
— The staff, TechX365
Phil Oakley, Site Editor, TechX365, 11/16/2018
While "unemployment and underemployment" was a top concern globally, cyber attacks ranked as number one worry in three regions.
Phil Oakley, Site Editor, TechX365, 11/14/2018
Google is absorbing the DeepMind Health team, which built Streams, an app for healthcare professionals in UK hospitals, to manage patients.
Phil Oakley, Site Editor, TechX365, 11/13/2018
Company CEO Nik Storonsky is convinced that his company is an acquisition target because of its ability to greatly speed up the time it takes to detect credit card theft and other types of financial fraud.
Phil Oakley, Site Editor, TechX365, 11/12/2018
The number of deals, meanwhile, has decreased, pointing to larger average deal sizes, which is good news for growth prospects.
Phil Oakley, Site Editor, TechX365, 11/7/2018
There were fewer deals and less money invested from the second quarter to the third quarter of this year, but the average deal size rose substantially.
All resources
Trak Ellis-Hill, Executive Creative Director, MOFILM, 6/6/2018
If the tech industry is to attract and retain the best talent, it needs to find ways to be more inclusive in its hiring and retention.
Stewart Whiting, Product Director, Storey, 6/6/2018
How is tech changing our every day lives?
Sponsored Blogs, 6/6/2018
Alberto Lazzarin recounts the story of how he came to be a Java Developer and BgL group.
John Hazelton, talent.io, 6/22/2017
Insights into technology recruitment trends from the talent.io team.
All Sponsor Blogs
European Early-Stage Venture Funding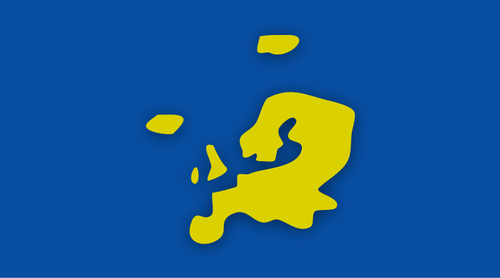 Infographics archive