Is Europe Struggling to Retain its Homegrown Tech Talent?
Where is Europe's tech talent? That's a question I asked myself after reading a very short report this week in the MIT Technology Review that suggested the region's tech companies are struggling to find the local staff they need.
It's an interesting article and it's important to focus on the exact suggestion made in the headline, Europe Is Struggling to Keep Local Talent for Its Homegrown Tech Scene.
It's not saying there's no tech talent in Europe -- far from it. What it is suggesting, though, is that Europe's tech talent isn't readily available to Europe's tech companies because the likes of Google and Facebook snap up all the top talent.
Is this true? Check out the article and let us know what you think.
— The staff, TechX365
Phil Oakley, Site Editor, TechX365, 8/20/2018
Bulb is only 4 years old, but already supplies renewable energy to 670,000 homes across the UK.
Phil Oakley, Site Editor, TechX365, 8/17/2018
32% of companies believe AI will be commplace in business within a decade, but 32% of people feel they will be left behind by the rate of technological change.
Phil Oakley, Site Editor, TechX365, 8/16/2018
Healthera's app helps patients track their prescriptions and get in contact with a pharmacist, easing the strain on overworked GPs.
Phil Oakley, Site Editor, TechX365, 8/15/2018
London Sport aims to get 1 million Londoners active by 2020, and believes tech is the way to do this.
Phil Oakley, Site Editor, TechX365, 8/14/2018
95% of respondents to the study by Couchbase said digital transformation can feel like an insurmountable task, increasing the risk of failure.
All resources
Thursday, May 24, 2018
12 pm London / 7 am NY

Tech is transforming the way we live, travel and do business. Industry leaders will discuss the challenges and opportunities we're seeing as our cities become increasingly connected.
Trak Ellis-Hill, Executive Creative Director, MOFILM, 6/6/2018
If the tech industry is to attract and retain the best talent, it needs to find ways to be more inclusive in its hiring and retention.
Stewart Whiting, Product Director, Storey, 6/6/2018
How is tech changing our every day lives?
Sponsored Blogs, 6/6/2018
Alberto Lazzarin recounts the story of how he came to be a Java Developer and BgL group.
John Hazelton, talent.io, 6/22/2017
Insights into technology recruitment trends from the talent.io team.
All Sponsor Blogs
Industrial IoT Usage & Maturity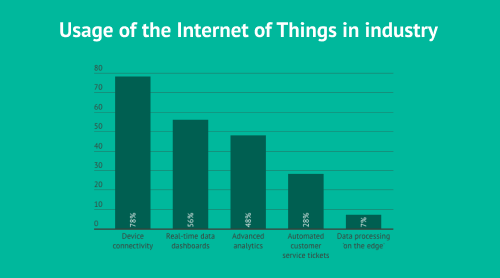 Infographics archive