AR to Enable 3D Storytelling – Google's AR & VR Global Strategy Head
With virtual and augmented reality technologies set to explode into the mainstream in the coming years, major tech giants such as Google, Facebook, Sony, and brands such as IKEA and Pokémon are making sure they have a piece of the action. In fact, in a recent survey, IDC predicts the VR and AR markets will grow by over 100% in the next four years.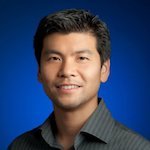 We managed to get a brief interview with Steven Kan (left) who heads up global strategy for AR and VR at Google. Kan gives his views on immersion, commercial use and gaming in VR and AR.
Could you tell us about your experience and your position within Google?
At Google, I'm responsible for identifying new growth opportunities in AR and VR and ensuring Google is well positioned for long-term success in the AR and VR industries.
To some people, VR & AR are seen as a gaming platform but how important are the practical uses of VR & AR?
Gaming is important, but there are so many exciting use cases for AR and VR beyond gaming. I'm excited about AR/VR because immersive computing has the potential to be the next general computing platform after mobile, not just a set of new features enabling better smartphone and PC gaming. With that in mind, I expect to see AR and VR used in many areas including communications, productivity, shopping and search.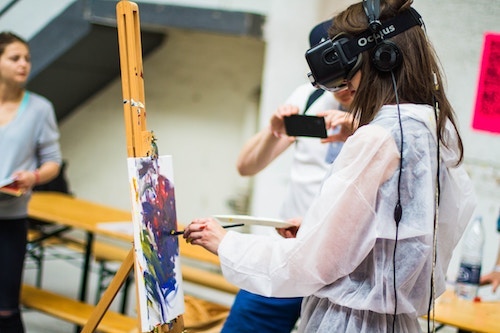 What have the major breakthroughs been so far for VR & AR?
It is still early days for AR/VR with far more innovation ahead of us than what has been accomplished so far. That said, what has been accomplished in the last two years is very exciting. While there have been specific technical and commercial successes, the major breakthrough is that a new industry has been started with contributions across the full technology stack from silicon to software.
How will VR & AR affect the future of the user experience?
AR and VR will touch almost every area of user experience, pushing UI from 2D to 3D to enabling new forms of storytelling using 360-degree VR video to communicate space and place. One transition that I'm really excited about is how AR will enable content to be associated with real-world spaces rather than with URLs or keywords.
In the same way a song can bring about strong memories, people can have meaningful associations with spaces and I think we are going to see some very exciting applications in the coming year that will enable people to share and communicate based on content associated or tagged with spaces. It's going to be a lot of fun.
If unlocking the commercial potential of augmented and virtual reality is of interest to you find out more and hear from other industry professionals at TechXLR8 2018. TechXLR8 is taking place June 12-14, 2018. To find out more, click here. Pre-registration is now open and it's free -- register your interest here.
— Elin Gronow, KNect365
Phil Oakley, Site Editor, TechX365, 4/26/2018
Blockchain and encryption has the potential to be our next-gen digital signature.
Elin Gronow, Content Marketer, Connected Innovation, KNect365 TMT, 4/26/2018
Preloaded's creative director, Phil Stuart, says brands risk alienating customers with VR/AR experiences if they're implemented incorrectly.
Phil Oakley, Site Editor, TechX365, 4/25/2018
Dr. Iliev Ilian, the CEO of EcoMachines, explains what makes a city smart.
Gabriella Jeakins, Digital Content Marketer, KNect365, 4/24/2018
Future leaders need to recognize the potential automation has to change how we go about supporting and managing others, says Taylor Vinters employment head Dominic Holmes.
Phil Oakley, Site Editor, TechX365, 4/24/2018
The new lab aims to stop the brain drain of computer scientists to the US and China.
All resources
Thursday, May 24, 2018
12 pm London / 7 am NY

Tech is transforming the way we live, travel and do business. Industry leaders will discuss the challenges and opportunities we're seeing as our cities become increasingly connected.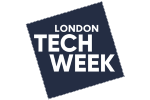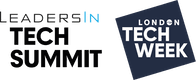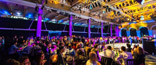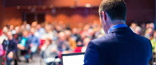 All Upcoming Live Events
Microsoft reporter, 7/7/2017
The UK's history of embracing technology and innovation means its capital is well placed to benefit from the "fourth industrial revolution," says Microsoft UK CEO Cindy Rose.
Nopporn Suppipat, Blade Group, 6/12/2017
Since its arrival in the 80s the PC has been evolving -- and its latest transformation, argues Nopporn Suppipat, could well be its last.
Paul Bulpitt, Xero, 6/12/2017
Paul Bulpitt, head of accounting at Xero and co-founder of The Wow Company, explains why using artificial intelligence capabilities can be a positive for accounting firms.
Euan Mills, Future Cities Catapult , 6/6/2017
Smart, digital technologies are starting to transform the city planning process, argues Euan Mills.
All Sponsor Blogs
Industrial IoT Usage & Maturity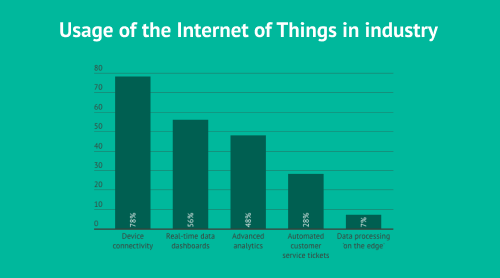 Infographics archive