Enterprises Need Edge Computing to Make Their IoT Thrive
Enterprises and government bodies around the world will sport roughly 20 billion Internet of Things devices (IoT) in 2020, yet only one in four will be connected to an edge computing solution -- that's what BI Intelligence's research showed in 2016. As we approach the halfway mark between the study's publication and the prediction's due date, IoT enthusiasm has grown hugely while understanding of edge computing remains foggy.
Edge computing promotes the spread of data analytics technology to the perimeter of computer networks, speeding up the process of analyzing data. The core benefit of IoT is the continual collection of a wealth of data via a network of sensors. However, that data is only valuable when analyzed -- so IoT devices and networks need to be backed by a constant analysis process capable of keeping up.
Edge computing "reduces the lag that can occur between data transmission, processing and the action required at the end," Cradlepoint CPO Ian Pennell told Internet of Things World Europe recently.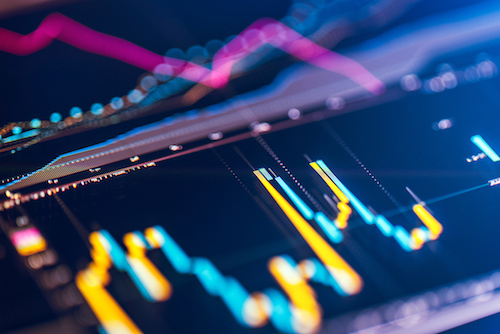 "For example, since cloud data centers can be hundreds -- if not thousands -- of miles away from a connected device, this roundtrip latency can be tens to hundredths of milliseconds. For IoT use cases like robotic surgery, autonomous vehicles and precision manufacturing, increased latency at these levels can be a relative lifetime. Bringing computing power to the edge of the network can reduce the cycle to just a few milliseconds."
If companies are investing in IoT to gain a competitive edge, then edge is the operative word. The 25% of organisations using edge computing and IoT in unison are going to have the upper hand. The benefits even extend beyond analytics speed to network security -- every new IoT application is a new potential pathway for hackers to exploit, while edge platforms can quickly discover suspicious network activity -- and reduced long-term costs. According to Pennell, "a major benefit is the reduction of data needing to be stored in the cloud. It costs around £3,000 [US$4,000] per petabyte for long-term cloud storage and around ten times that for real-time access storage. Being able to use a technology to reduce these costs is a real benefit for businesses."
As organisations grapple with the influx of new technologies on the market and struggle to transform vast quantities of data into actionable insight, the onus is on the providers of IoT services to teach them. These vendors are best placed to educate their prospective and actual clients on the value of edge computing (here's a handy guide on how they'd best do that). Those first to make their message stick will have a competitive advantage of their own, as it's only a matter of time before case studies demonstrating the irrefutable benefits emerge of edge and IoT combined.
Do you represent a company considering or applying edge computing, or a service provider of edge solutions? Share your experiences with us in a comment below.

— Jeremy Coward, Digital Content Lead, Internet of Things World Europe
Phil Oakley, Site Editor, TechX365, 1/23/2018
Startups are starting to take the power away from the big manufacturers and distributing it evenly, among consumers and small businesses.
Phil Oakley, Site Editor, TechX365, 1/22/2018
Amazon's AI-powered convenience store, dubbed Amazon Go, will open to customers in Seattle today.
Phil Oakley, Site Editor, TechX365, 1/19/2018
The first of 2018's TechInvest events, supported by the Mayor of London, saw ten artificial intelligence startups pitching to get investment from an audience of investors and business angels.
Phil Oakley, Site Editor, TechX365, 1/18/2018
A report from Gemalto has found that German firms are twice as likely to secure sensitive data in the cloud compared to British firms.
Phil Oakley, Site Editor, TechX365, 1/17/2018
Ballast is working on the first ever aquatic VR experience, aiming for a fully sensory virtual reality experience while immersed in water.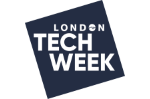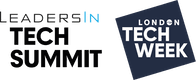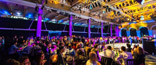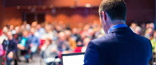 All Upcoming Live Events
All resources
Microsoft reporter, 7/7/2017
The UK's history of embracing technology and innovation means its capital is well placed to benefit from the "fourth industrial revolution," says Microsoft UK CEO Cindy Rose.
Nopporn Suppipat, Blade Group, 6/12/2017
Since its arrival in the 80s the PC has been evolving -- and its latest transformation, argues Nopporn Suppipat, could well be its last.
Paul Bulpitt, Xero, 6/12/2017
Paul Bulpitt, head of accounting at Xero and co-founder of The Wow Company, explains why using artificial intelligence capabilities can be a positive for accounting firms.
Euan Mills, Future Cities Catapult , 6/6/2017
Smart, digital technologies are starting to transform the city planning process, argues Euan Mills.
All Sponsor Blogs