Why Are Startups Flocking to Dublin in March?
Dublin is one of Europe's top tech hubs, and in March, many startups will converge on the city for a single, two-day event which will see them link up with potential customers and partners from all over the world.
The event is Project Kairos, and it's being held at Europe's largest Cable and Media expo, Cable Congress, on March 6-7. It will see over 100 startups exhibit at the event, hoping to show off their wares while finding new business partners who they can work alongside.
However, Kairos isn't just about exhibiting: there is also the chance to pitch to interested investors and win mentorship or possible funding from those at Cable Congress.
Many shows around the world cater to startups and have them exhibit; key ones for many startups to attend are Startup Fest, in London, and events which cater to teach founders, entrepreneurs and investors about the startup world, while others still involve "pitch battles," such as TechInvest in London, which we at TechX365 attended back in January.
Project Kairos, officially launched at TechXLR8 at London Tech Week in 2017, has been to various events in different countries, including Singapore and Germany. Now it's Dublin's time to show off both its own startups and others from around Europe at one of its largest technology events.
The organizers are still looking for more startups to take part -- if interested, you can contact the Kairos team here.

— Gabriel MacSweeney, Head of Projects, KNect365 TMT
Phil Oakley, Site Editor, TechX365, 1/30/2019
ComplyAdvantage – or is that Mimiro? – uses machine learning to help compliance teams know who they're doing business with.
Phil Oakley, Site Editor, TechX365, 1/29/2019
Contentsquare's Series C round comes just a year after its £31 million Series B.
Phil Oakley, Site Editor, TechX365, 1/28/2019
The Techatarter Award is for startups that have a social good mission to improve the world using technology and innovation.
Phil Oakley, Site Editor, TechX365, 1/24/2019
While growth and hiring are down, the tech sector is a lot more positive, despite the uncertainty that faces the UK in 2019.
Phil Oakley, Site Editor, TechX365, 1/21/2019
The company, which provides funding options for companies in need of cash, has provided funding worth £2 billion in total to more than 170,00 companies.
All resources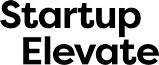 All Upcoming Live Events
Aoife Geary, Content Editor, Jobbio, 6/13/2018
Why is London's startup scene the best in the world, bettering Silicon Valley, New York City, Tel Aviv and Beijing? Aoife Geary from Jobbio explains.
Farah Cuyvers, 6/13/2018
The global startup ecosystem is booming right now.
Trak Ellis-Hill, Executive Creative Director, MOFILM, 6/12/2018
Is it possible to have a full-time job in tech and have children?
Vishal Gupta, Co-founder & CEO, Kabeela.Life Ventures, 5/25/2018
connecting the global startup hubs such as London, Silicon Valley, New York, Berlin, Delhi and Shanghai will help foster community and priductivity across the world.
Aoife Geary, Content Editor, Jobbio, 5/23/2018
Networking might be a pain, but do it well and it can put you on the fast track to tech success.
Phil Hails-Smith, 7/19/2017
Joelson's Phil Hails-Smith provides some key advice for tech startups.
All Sponsor Blogs
European Early-Stage Venture Funding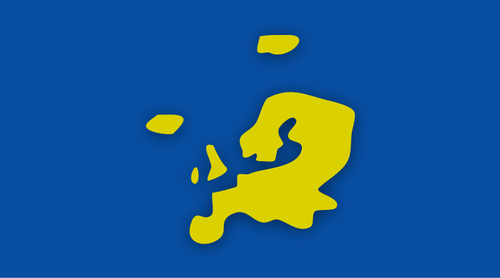 Infographics archive