How Will Digitalization & Virtual Reality Transform Construction?
Construction is an industry where productivity and digitalization are lagging, which costs the global economy $1.6 trillion a year. Over a third of the lost value globally in the construction sector comes from North America, with $460 billion lost in Europe, and just below this in Asia.
As a sector, construction is at the bottom of the scale when it comes to digitalization, despite the huge savings to be made; each construction project wastes around 30% of its resources due to poor planning. Furthermore, according to McKinsey, 7% of the global workforce is employed in the industry -- that's 245 million people, or a little larger than the population of Pakistan.
With global urban population growth set to increase by over 2.5 billion by 2050, it is imperative that more homes be built, and quickly. Therefore, construction has some catching up to do in terms of digitalization.
So what can be done? At last year's AR & VR World, Paul Surin, head of Built Environment at Wienerberger, discussed how digitalization and VR will transform the construction industry. Access excerpts from the presentation by clicking the image above.
If unlocking the commercial potential of augmented and virtual reality is of interest to you, hear from other industry professionals at TechXLR8 2018. TechXLR8 is taking place June 12-14, 2018. To find out more, click here. Book your pass to AR & VR World here.

— Elin Gronow, KNect365 TMT
Phil Oakley, Site Editor, TechX365, 1/30/2019
ComplyAdvantage – or is that Mimiro? – uses machine learning to help compliance teams know who they're doing business with.
Phil Oakley, Site Editor, TechX365, 1/29/2019
Contentsquare's Series C round comes just a year after its £31 million Series B.
Phil Oakley, Site Editor, TechX365, 1/28/2019
The Techatarter Award is for startups that have a social good mission to improve the world using technology and innovation.
Phil Oakley, Site Editor, TechX365, 1/24/2019
While growth and hiring are down, the tech sector is a lot more positive, despite the uncertainty that faces the UK in 2019.
Phil Oakley, Site Editor, TechX365, 1/21/2019
The company, which provides funding options for companies in need of cash, has provided funding worth £2 billion in total to more than 170,00 companies.
All resources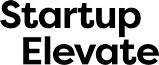 All Upcoming Live Events
João Fernandes, Founder, Buzzstreets, 6/13/2018
Indoor navigation is going to completely change our shopping centres and the entire retail experience.
Neil Murray, co-founder and CTO, Mimecast, 6/12/2018
How can we secure London's tech talent for future generations to benefit from?
Sponsored Blogs, 6/12/2018
The Quintessence AM37 lets you try out the same boat James Bond would use in a full VR experience.
Roger Vigilance, Marketing Director, Vonage UK, 6/12/2018
Companies need to get ahead of the cloud competitors in order to win over customers.
Rob Mellor, VP & GM EMEA, WhereScape, 6/8/2018
Why are hackathons all the rage amongst developers and startups?
Salman Khan, Toronto Global, 6/8/2018
Why is Toronto the place to be for artificial intelligence developers? Salman Khan from Toronto Global explains.
All Sponsor Blogs
European Early-Stage Venture Funding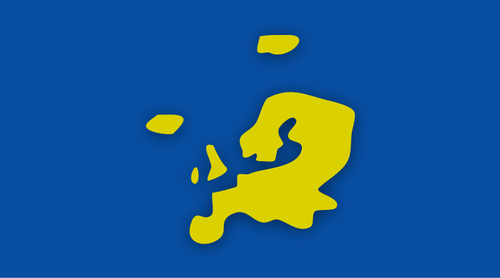 Infographics archive