A new study from Jing Zhao, assistant professor of finance in The School of Business at Portland State University, has analyzed data on US firms to measure diversity's financial impact on corporate America. Study results showed that companies with pro-diversity policies "are rewarded with a richer pipeline of innovative products and a stronger financial position."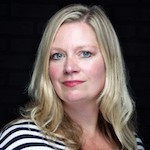 I spoke with nine senior level professionals from sectors as varied as life sciences, engineering and the automotive industry to see if any of them had first-hand experiences where diverse teams had noticeably changed the level of innovation at their organizations. From "electrifying" changes in "excitement and productivity", to "higher acceptance" of "project results" within their organization, many of the individuals I interviewed experienced positive results from heterogeneous teams. However, also apparent was that although diversity may reap many benefits, creating change in any organization is not without its growing pains and "always seems to take a while longer than imagined."
Nicola Darke, Director of Customer Success, Wazoku, @WazokuHq
Diversity will always have a positive impact on innovation -- that's total no-brainer for me and we shouldn't need a study to tell us so. That's embarrassing for us as human beings.
Innovation is all about testing different ideas and approaches, and you need to source these from diverse places. We need to get better at doing this at a more basic level as so often we get stuck in a rut in terms of our focus or where we see the problem statements. I often see the effect I have as a woman walking in to all-male teams and giving them a perspective they've not yet considered. It can be uncomfortable. We need to get more comfortable with being challenged and with being able to explore different approaches.
Jing Zhao hints at but doesn't quite call out the point that the state of organizations is the reflection of society today. When you look at the amount of communities who form because of their common approach and viewpoint you see quite how intolerant of diversity we are. Birds of a feather... You need only look at the media to see how outraged people become when someone expresses an opinion which differs to their own. Homogeneity is comfortable, and it is a very human and selfish trait to try and make our surroundings as comfortable as possible, because we like it when it's easier, when we don't have to fight or deal with tricky situations which arise out of difference. I teach in yoga that personal growth comes through the struggles, through the uncomfortable situations where you address the tricky stuff and the difficult questions -- so naturally I strongly believe this is the way to progress. You need different perspectives to help you see the light. In business it is important we have diversity to ensure those conversations happen, where we challenge each other -- "are we doing this the right way?" We need to break habits and perspective is required for this.
Nicola Darke will be a featured trainer this June at the Google/London Tech Week 5-Day Innovation Mini-MBA.
Falk Bothe, Director, Digital Transformation Office, Volkswagen AG, @FalkBothe
Diverse teams are bound to get better results. After being in and leading many projects, the most fruitful were those where heterogeneous teams came together. Whether partnering experienced with younger colleagues, female, male, colleagues from different departments, or for the last 17 years, representatives from different brands, countries or companies -- the energy level within the projects was always higher and the results were better. Why? Because for every milestone we had instant cross-checks through multiple views -- gender, age, culture, brand etc., and as a positive side effect, the project results found higher acceptance within the organization. At the beginning, it means leaving the comfort zone, as this means taking multiple views that might not necessarily be easy to hear or take into account, the benefit to learn so many things and cover more ground by taking everything diversity offers more than make up for the few moments of maybe being uncomfortable at the beginning. And as with everything that's repeated, you get used to it, even more so if you experience the positive effects diversity creates.
Kimberley S. Reed, CDP; Diversity & Inclusiveness Expert Strategist, Award Winning Speaker, Top Industry Diversity & Leadership Trainer, @KimberlySReed
Diversity is not a corrective action. Some of the most influential companies in the world must stop treating it as such. It is simply astute business. Diversity has power in human capital, morality, unlocks innovation, and drives market growth, performance and competitiveness.
Diversity and inclusiveness is absolutely an evolutionary process for organizations. Leaders should be more deliberate acquiring diversity to establish a culture in which all employees feel free to contribute. What ignites innovation is enriching your workforce with representatives of different ethnic backgrounds, genders -- diversity in thought and leadership and nationalities are the keys for increasing an organization's intellectual and creative potential. Organizations that are hiring more women and culturally diverse teams are igniting the organization's capacity to revolutionize themselves and their products.
From a talent perspective, one of the best ways to ignite an organization's capacity to transform themselves and their products involves hiring more women and culturally diverse team members that will bring a kaleidoscope of ideas and be catalysts of change within the organization.
Zena Cox, Operations Director, ideasUK, @ideasUKofficial
Whilst many organizations are implementing pro-diversity policies, it needs to be combined with a cultural shift that enables everyone within an organization to feel valued and have their voice heard to drive innovation. By ensuring there is equality of opportunity, involvement, recognition and respect for the individual, you empower everyone to share their ideas. 
At ideasUK, we thrive on the diversity our network brings.  Working across the public and private sector in the UK and abroad we embrace the differences that make each organization unique. We encourage our members to share their expertise; each learning and collaborating across corporate boundaries and cultures to gain new and different insights, developing the innovation capability of all involved.
Diane Gilpin, CEO, Smart Green Shipping Alliance, @digilpin
In innovation diversity is key. Einstein noted: We can't solve problems by using the same kind of thinking we used when we created them. The systems thinker Fritjof Capra describes nature as "a co-operative dance in which creativity and constant emergence of novelty is the driving force." Using that model of diversity in nature as a template for creating robust, sustainable systems fit for the future our work involves bringing people with very different life experiences together to address specifically articulated problems.
It is a challenging approach. Literally, we are challenging people to question their long and deeply held beliefs, about what works, about who should be delivering it. The process demands harder work and greater commitment from everyone -- people have to step out of their comfort zones, take responsibility for their own actions and reactions. And it always seems to take a while longer than expected.
But solutions co-developed across a wide "ecosystem" tend to be more robust, have more buy-in and secure better success.
Jonathan Eisen, Professor UC Davis, College of Biological Sciences, @Phylogenomics
I have seen many examples where pro-diversity policies seem to have a major beneficial effect on productivity and work generally.  This is of course a personal observation and not a controlled study.  But with that caveat I can tell you, for example, that since UC Davis instituted some very forward thinking diversity related policies for faculty hiring, promotion and retention that were developed in an "Advance" project I believe there has been an almost electrifying change in the excitement and productivity of new faculty on campus.  I note -- this process was NOT about quotas or hiring or promoting people specifically in relation to whether they came from an underrepresented group. But rather it was about changing hiring, promotion and retention policies to limit and even prevent discrimination, to limit and prevent implicit biases, and to recognize and reward faculty for their work on diversity. And in my opinion there has been an improved change across much of campus in faculty morale and productivity.
Note: Professor Eisen as a rule does not comment about non-open access papers so his answer is in response to my question, not the paper. For more information on diversity in the life sciences, check out Professor Eisen's blog, which is a great resource on the subject.
Dr. Anne-Marie Warris, Director, Ecoreflect, Chair of Project Board, CCell, @AnneMarieWarris
Does diversity help or hinder innovation? This is not a new question and personally, diversity in its broadest concept i.e. different backgrounds, experiences, culture, gender, age/experience etc. is one reason why CCell is still working with waves and beach nourishment. Its diversity supports it in adjusting when things do not go to plan by not blindly pursuing the same road but changing focus while sticking with the "dream." For me innovation is about two key elements new solutions/ideas and persistency/consistency to deliver. The broader the "diversity" the better risks are identified, managed and mitigated. Or perhaps better stated by Scott Page "... when we are dealing with complex tasks like engineering problems, or tasks requiring creativity and innovation, or managerial issues, cognitive diversity is a key explanatory variable in levels of performance."
But diversity does not automatically help improve innovation. Diversity as a "window dressing" exercise is not going to enhance innovation, success or value, we have all experienced that. Diversity must be fostered, valued, enhanced and focused. How might this be done? One issue to consider is Debbie Narver's suggestion based on her research that diverse teams "...may need some training in intercultural awareness." Something my experience working as a volunteer chair for ISO (International Standardisation Organisation) confirms.
Cristene Gonzalez Wertz, Electronics Research Director, IBM Institute for Business Value, @hermione1
Culture is a big deal. Working with a leader who evaluates then enables new ideas to move forward and doesn't always feel the need to come up with them is critical. It's a hard thing to know when joining a team but it's imperative. Finding a team with different backgrounds and interests has been important to me. It's often another benefit of larger companies that you have more diversity. However, what is really needed is more inclusivity. Assembling teams that are intellectually curious, willing to test and happy to learn from each other is, in my experience, where innovation becomes magical.
Ask a lot of questions about how the team comes up with their thoughts and priorities, how new knowledge (including successes and failures) is applied to processes and how the team celebrates. Be willing to ask individual team members what they've contributed and where their ideas came from. My superiors always ask me, "how does this apply globally?" "What are the challenges with a particular group or culture?" "How can we make this smaller, easier, faster?"  Those aren't always easy questions, but I am grateful for their continuous pressure testing to keep our focus on value.
Dr Jenifer Baxter, Head of Engineering, Institution of Mechanical Engineers, @Jenifer_Baxter
My journey through engineering has been dominated by interactions with men, however the majority of men I have met have been open to new ways of working or innovations that take consideration of wider issues like ethical supply chains and the circular economy. Over the years I have developed close working relationships with other female engineers and engineering communicators and I have worked to grow my network with engineers from different cultures and backgrounds. These relationships have broadened my view of technologies and engineering systems and what works for the UK may not be appropriate elsewhere. Working together we are able to influence more effectively as collectively we are able to tell the whole story of the technology or engineering system and create solutions that take into account the needs of all organisations and people involved.
This June don't miss the Google/London Tech Week 5-Day Innovation Mini-MBA, which will empower participants to take corporate innovation frameworks and capabilities back to their organisations. Whether you work in marketing, development, innovation, finance or sales, the London Tech Week 5-Day Innovation Mini-MBA program will set you up with the tools you need to transform your ideas into reality and trigger cultural change.
— Lean Kinthaert, Digital Lead, Informa