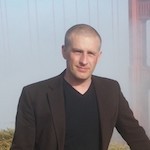 Enterprises have yet to understand and harness the full potential of AR and VR and the industry knows it. Ghandi had a great quote, "The speed of change is irrelevant if you're heading in the wrong direction," which applies nicely to things we've been seeing in the AR/VR industry lately.
Right now, the industry isn't even completely comfortable with the different technology terms we're all using -- VR, AR, MR, IR, XR and so on -- and confusion still exists between some of these terms as the industry gets to grips with what the technology behind each one means, how and where they should be applied and what particular value each has to offer.
During this time of maturation, we need to educate customers, manage their expectations and help them apply these technologies to today's addressable use cases whilst still painting a future vision of the near- and mid-term possibilities. As importantly, customers need to understand what it is they want from the technology and what problem they're trying to solve. And, to understand that there are organizations out there with many years' experience, able to offer guidance and expertise to help them solve these problems with the right technology. Customers need to get the solutions they really need from the right suppliers in order to build better businesses.
In terms of VR, whilst it's been around for three decades and more, it's still synonymous with gaming for a large part of the population and, to be fair, the VR gaming industry is worth millions right now so they've been able to really take advantage of the opportunities out there.
With recent technology developments and the subsequent reduction in costs, VR for industry is no longer just for large enterprises with sophisticated and often expensive installations. Other industries are rising up and really beginning to reap rewards; take the healthcare sector, where we see one of the most exciting use cases in a long time: Imagine combining a headset and immersive haptic technology research with a VR scenario where trainee surgeons are carrying out virtual operations using haptic controls.
The company Fundamental VR has developed this game-changing technology which they call Fundamental Surgery, their flagship SaaS service. Here at 3D Studio Blomberg, we're growing our own VR capabilities with a product that enables virtual tours that mix 360-degree imagery, videos, sound and 3D models, allowing "virtual tourists" to visit, in a compelling way, factories, offices and many other kinds of locations. These virtual tours are gaining traction in fields as diverse as recruitment and health and safety, offering a refreshing expansion from the traditional business VR strongholds of engineering and sales and marketing.
AR presents other challenges and is arguably more nascent than VR. But some say that's where the real money lies, with the AR industry estimated at anywhere between $30-$162 billion. Apple with its ARKit and Google with its ARCore are both in on the game now and this changes the stakes significantly. As soon as the big players get involved, the stakes are higher and the risks greater. Most people today have experienced AR via apps on phones and tablets, possibly unaware of the rapidly maturing capabilities of "digital eyewear."
These hybrid computer/glasses devices enable hands-free operation and are able to display and overlay many different forms of digital content directly within the user's view of their physical environment. As these devices get lighter and more capable, smart and robust, they will become the AR interface of choice for many if not most industrial applications of AR. Continued innovation will likely come from existing vendors but history has shown that the disruption and counter-disruption trend will continue. This is how we progress, this is how we advance and make history.
But today's vendors of AR products and services should also be focusing on truly understanding how to apply the AR technology of today and tomorrow to addressing the problems and challenges faced by industry. By analyzing business needs and demonstrating the applicability of these technologies to address relevant challenges in industry we can continue to move forward.
In summary, we need to continue to build more and more tangible bridges between these "cool" technologies and the value these offer to industry worldwide.

If unlocking the commercial potential of augmented and virtual reality is of interest to you, hear from other industry professionals at TechXLR8 2018. TechXLR8 is taking place June 12-14, 2018. To find out more, click here. Book your pass to AR & VR World here.
— Pontus Blomberg, Head of Business Development, 3D Studio Blomberg