A Digital Dynamo – Day 2 of TechXLR8 2018
Just how far the UK and global tech sector has come was brought into sharp focus on day two of TechXLR8 (June 12-14, ExCeL London). Calling the UK "a digital dynamo" the UK Secretary for Digital, Media, Culture and Sport, Matt Hancock MP, told visitors to the London Tech Week Headliners Stage how the UK's history has been built on a solid history of technological innovation and how today it is home to some of tech's most prominent pioneers.
But the day was forward-looking to, with cutting-edge tech change-makers such as Colin Rhys (vice president of Middle East and Asia, Hyperloop), Devina Pasta (chief digitalization officer, Siemens), Ambarish Mitra (CEO and co-founder, Blippar) and Michael Wignall (CTO, Microsoft UK) just a handful of some of the major names that headlined the day 2 agenda.
Driving gender parity; leveraging AR as a storytelling medium; and "how computers are learning to work with us not for us" -- take a look at some of the key discussion points on the second day of London Tech Week's anchor event.

— Amy Turner, Head of Digital Content, KNect365 TMT
Phil Oakley, Site Editor, TechX365, 1/21/2019
The company, which provides funding options for companies in need of cash, has provided funding worth £2 billion in total to more than 170,00 companies.
Phil Oakley, Site Editor, TechX365, 1/17/2019
Small Robot Company currently has four prototype robots: Tom, Dick, Harry and Wilma.
Phil Oakley, Site Editor, TechX365, 1/17/2019
The fund is looking for projects pursuing digital innovation in healthcare and medical technologies.
Phil Oakley, Site Editor, TechX365, 1/16/2019
Tide and ClearBank have applied for a grant from RBS's Alternative Remedies package, which they hope to use to build a better business banking product.
Phil Oakley, Site Editor, TechX365, 1/15/2019
AccessPay processes 40 million transactions a year and has over 500 corporate customers using its SaaS fintech platform.
All resources
João Fernandes, Founder, Buzzstreets, 6/13/2018
Indoor navigation is going to completely change our shopping centres and the entire retail experience.
Neil Murray, co-founder and CTO, Mimecast, 6/12/2018
How can we secure London's tech talent for future generations to benefit from?
Sponsored Blogs, 6/12/2018
The Quintessence AM37 lets you try out the same boat James Bond would use in a full VR experience.
Roger Vigilance, Marketing Director, Vonage UK, 6/12/2018
Companies need to get ahead of the cloud competitors in order to win over customers.
Rob Mellor, VP & GM EMEA, WhereScape, 6/8/2018
Why are hackathons all the rage amongst developers and startups?
Salman Khan, Toronto Global, 6/8/2018
Why is Toronto the place to be for artificial intelligence developers? Salman Khan from Toronto Global explains.
All Sponsor Blogs
European Early-Stage Venture Funding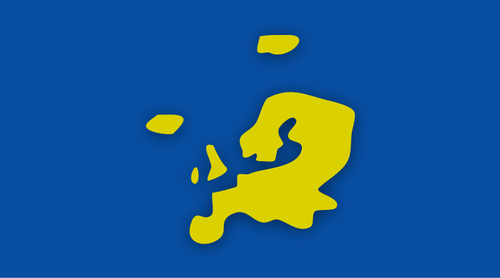 Infographics archive