Driving NHS Digital Change: Dr Sam Shah at TechXLR8 2018
Tech TV welcomed 2018 "change maker" and the director of digital development for NHS England, Dr Sam Shah, to TechXLR8, as a keynote speaker across both Digital CX World and the London Tech Week Headliners Stage.
Celebrating innovation, creativity and disruption in the tech ecosystem, the TechXLR8 Change Makers reflects the companies and people that challenge the status quo and embrace technology to shape the future.
We caught up with Dr Shah ahead of his keynotes sessions, to discuss the NHS's digital transformation project and find out how this massive organization can make the best use of the avalanche of data available to organizations today, in order to deliver real value to both customers and patients:

Find out more about the Change Makers that were involved at this year's TechXLR8.
— Amy Turner, Head of Digital Content, KNect365 TMT
Phil Oakley, Site Editor, TechX365, 12/6/2018
In what will be seen as a blow to the gig economy, a UK high court judge has ruled that Deliveroo riders are self-employed, meaning they do not have the right to collectively bargain.
Phil Oakley, Site Editor, TechX365, 12/5/2018
SoftBank's Vision Fund is worth a staggering $100 billion and has invested in tens of technology companies across the world.
Phil Oakley, Site Editor, TechX365, 12/4/2018
Startups with older founders were more likely to achieve growth, investment, and have success, MIT research has found.
Phil Oakley, Site Editor, TechX365, 11/29/2018
Revolut missed its original aim of Q4 2018 for an APAC launch, but offering services in Japan will be seen as a win by the company and its investors.
Phil Oakley, Site Editor, TechX365, 11/28/2018
The last time Monzo hosted a crowdfunding round, it raised £1 million in 96 seconds. Can it break that this time?
All resources
João Fernandes, Founder, Buzzstreets, 6/13/2018
Indoor navigation is going to completely change our shopping centres and the entire retail experience.
Neil Murray, co-founder and CTO, Mimecast, 6/12/2018
How can we secure London's tech talent for future generations to benefit from?
Sponsored Blogs, 6/12/2018
The Quintessence AM37 lets you try out the same boat James Bond would use in a full VR experience.
Roger Vigilance, Marketing Director, Vonage UK, 6/12/2018
Companies need to get ahead of the cloud competitors in order to win over customers.
Rob Mellor, VP & GM EMEA, WhereScape, 6/8/2018
Why are hackathons all the rage amongst developers and startups?
Salman Khan, Toronto Global, 6/8/2018
Why is Toronto the place to be for artificial intelligence developers? Salman Khan from Toronto Global explains.
All Sponsor Blogs
European Early-Stage Venture Funding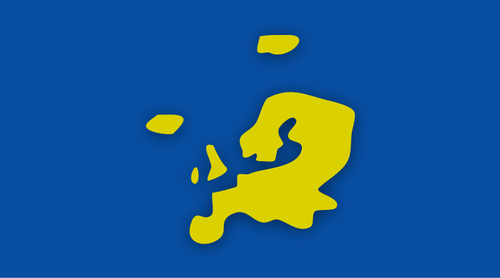 Infographics archive