Phil Beecher, President of the Global Wi-SUN Alliance and authority on IoT solutions, advises why companies, utilities and governments should think again before adopting closed or proprietary technologies.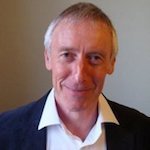 There is still much debate and confusion over whether open standards are the best in terms of security and robustness. If you want to future-proof your IoT solutions, then open standards are the only way forward for scalability, flexible operational practice and security.
Scalability
A major benefit of basing IoT solutions on open standards is that there is more opportunity to develop and evolve solutions continuously. It means that you are not dependent on just one vendor, as there are more providers to choose from, which leads to greater choice in finding the best solutions and better prices. If you chose a closed or proprietary solution, you have immediately limited your options and scalability, whereas if you base your solution on open standards, you can always change equipment provider if pricing (or something else) is no longer beneficial, giving you the freedom of choice.
Flexibility
If you lock yourself into one particular supplier and one solution, you give up flexibility. Solutions built on open standards, supported by a certification program for interoperability, provide the network operator with a choice of vendors, competitive pricing and the confidence of a continuity of supply.
IoT is already transforming towns and cities with the goal of enhancing the lives of both consumers and organizations alike. There are many unknowns, but one thing is certain: Those cities that implement their IoT initiatives on an ecosystem using open standards will derive greater benefits than those who don't.
Security
There is a misconception that proprietary technology can offer better security than open standards -- "security through obscurity." In fact, the opposite is true; one of the advantages of open standards is that they are carefully designed and reviewed by a large community of experts. This community constantly analyses vulnerabilities, updating if necessary and this helps to improve security. The same is not the case for proprietary solutions, which are typically created by one company and therefore do not benefit from the large community of experts.
However, it should not be said that you can automatically equate high security and open standards. Therefore, it is important to understand how devices connect to the network and communicate and to monitor the network for abnormal activity.
What else?
Choosing open standards based solutions provides greater flexibility, availability, scalability and security for your IoT network. But of course, this is just one part in your decision making. There are other considerations: For example, the way the network is organised (network topology) plays an important part in determining the coverage and reliability of an IoT network, because this can also have an impact on the robustness and flexibility of your future network.
With this in mind, it is important to choose a network technology that meets current and future application needs. Mesh networking technology has a proven track record of providing ubiquitous coverage and seamless connectivity, with great resilience and reliability.
Imagine your supplier is using a tower-based solution, i.e. the signal to your network is dependent on networking towers around the country. If one day a reinforced concrete building is constructed between the tower and your IoT solution and this blocks the signal, you're in trouble. Constructing new towers is expensive, and your provider is unlikely to build a new tower to deliver 100% coverage. Using a mesh-based solution where your devices will forward messages if one connection is not functioning provides greater flexibility. In a mesh network, there are always multiple communication paths -- and you are guaranteed robustness and flexibility.
Phil Beecher was on the panel discussion 'IoT connectivity, licensed, unlicensed or both" at Internet of Things World Europe 2018. Visit the website.