Don't Get Complacent When It Comes to Business Connectivity
Over the last decade, businesses have seen their workforces become increasingly mobile. No longer are workers chained to their desks by Ethernet cables and desktop computers: instead, they can use mobile devices to do their jobs wherever they are. This revolution of sorts has been made possible not just by the advancement of mobile devices, but also as a result of the proliferation of WiFi.
However, many businesses today don't necessarily have the right systems and processes in place to keep their workforce connected effectively. Instead, most have taken an ad-hoc approach, allowing employees to connect as and how they need to, through whatever method the employee chooses. Yet this isn't a sustainable solution, given the exponentially growing costs and potential security risks.
Getting an oversight of costs
One of the biggest pitfalls businesses can fall into when it comes to mobile connectivity is cost. The core of the problem is that most organizations are not fully aware of how much they are spending on connectivity. Policies such as BYOD, which is used by 59% of organisations, can completely blur the actual spend as employees can be expensing these costs differently. In addition to regular costs such as cellular plans, employees sometimes need to connect in places where their "normal" connectivity option is unavailable. This means they end up paying for premium connectivity options such as WiFi on-demand or cellular roaming plans, leading to further costs.
One way to get around this is to enforce a policy prohibiting connectivity reimbursement, but this just pushes employees to "hide" those expenses further. In addition to this, the cost to businesses isn't just limited to money, loss of productivity is another issue. When employees are on the road you don't want them spending time trying to work out where to connect to next. If workers are spending time looking for connectivity and/or mobile signal, this is a drain on productivity and it is costing the business money as well as leading to frustrated workers. As a result, businesses need to look at how they are providing connectivity and find a solution to rein in spiraling costs whilst allowing workers to remain productive.
Keeping things secure
When businesses aren't worrying about mounting connectivity costs, the other issue keeping them up at night is security. Many businesses worry that it's a matter of when, not if, they get breached. Indeed, our research from earlier this year found 81% of CIOs said their company had experienced a WiFi-related security incident in the last year -- with unsecured public WiFi being the primary culprit. As such, the "cheaper option of using free, unsecured WiFi could end up being the most expensive for a business if it ends up causing a massive data breach.
Clearly, for those working remotely, extra precautions are vital to help avoid such an incident. In the first instance employees can be given education on how to spot potentially compromised hotspots. However, to really help minimize the risk of mobile workers connecting, businesses should make use of a VPN, which is the surest way to secure company IT infrastructure.
Providing the right tools for the job
To ensure safe mobile working, businesses must balance connectivity with cost. The connectivity options offered to employees also need to be high quality, as the last thing businesses want is their users going back to unsafe or costly methods. Cellular might appear to be the right choice, but due to limited spectrum and patchy high-speed connectivity, this is unlikely to work out in the long term. This is exacerbated by the fact that even unlimited data plans are subject to being throttled once "fair usage" limits have been met, leaving workers with much slower connection speeds.
One of the benefits of WiFi is that hotspots frequently cover areas cellular signal can't reach -- such as in-flight or within buildings. Businesses can subscribe to a WiFi network service, giving employees the ability to stay productive whether they're at a local cafe or cruising at 30,000 feet. That being said, not every business is the same and they should therefore ensure that whatever option they go for caters to the needs of the workforce, such as travel arrangements. Businesses can also look to add VPN integration, to ensure employees are connected in a safe manner at all times -- removing the need for them to think about compliance with security policies as everything is put in place automatically.
Despite companies all over the world expanding their BYOD practices, many are still not thinking their connectivity options through at the same time. Given that mobile working is going to continue to grow in popularity, businesses must ensure they avoid poorly constructed mobility strategies that can drain company resources and in a worst case put company infrastructure in the crosshairs of malicious cyber attacks. Therefore businesses must do more to offer the best connectivity options to employees which instill better security and productivity, at a lower cost for the business.
— Patricia Hume, Chief Commercial Officer at iPass
Phil Oakley, Site Editor, TechX365, 1/30/2019
ComplyAdvantage – or is that Mimiro? – uses machine learning to help compliance teams know who they're doing business with.
Phil Oakley, Site Editor, TechX365, 1/29/2019
Contentsquare's Series C round comes just a year after its £31 million Series B.
Phil Oakley, Site Editor, TechX365, 1/28/2019
The Techatarter Award is for startups that have a social good mission to improve the world using technology and innovation.
Phil Oakley, Site Editor, TechX365, 1/24/2019
While growth and hiring are down, the tech sector is a lot more positive, despite the uncertainty that faces the UK in 2019.
Phil Oakley, Site Editor, TechX365, 1/21/2019
The company, which provides funding options for companies in need of cash, has provided funding worth £2 billion in total to more than 170,00 companies.
All resources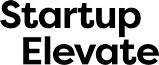 All Upcoming Live Events
Trak Ellis-Hill, Executive Creative Director, MOFILM, 6/12/2018
Is it possible to have a full-time job in tech and have children?
Dr Adrian Bradley, intellectual property expert, 6/4/2018
Dr Adrian Bradley argues that how business put together an Intellectual property strategy could cause the success of failure of an R&D project.
Andrew Mackenzie, Partner, Cleveland Scott York, 6/4/2018
The government recently released a new strategy for IP in the UK - partner at Cleveland Scott York Andrew Mackenzie takes a look at what's new.
Aoife Geary, Content Editor, Jobbio, 5/23/2018
Networking might be a pain, but do it well and it can put you on the fast track to tech success.
Connie Reinholdsson, Junior Software Engineer, comparethemarket.com, 5/23/2018
A junior software engineer at Compare the Market recounts her first month and what she's learned.
+rehabstudio, 6/19/2017
It's going to become increasingly hard for brands to stay relevant by only selling their physical goods without also creating useful services that consumers invite into their lives.
All Sponsor Blogs
European Early-Stage Venture Funding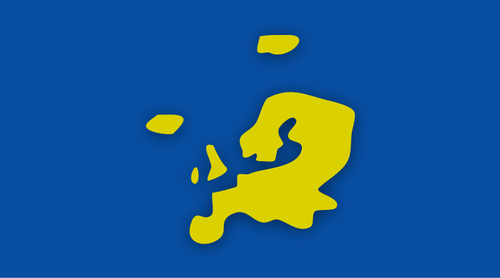 Infographics archive