Modernizing Enterprise Services, Part 1: Learning From Customer-Focused Offerings
When we think about internal services, it comes down to three key elements. Either an employee wants something to be fixed (a laptop, a leaking air-con vent), they want some other kind of support (perhaps more resources or an explanation of HR processes) or they want something new (chair, office supplies, etc.). At home, we can easily achieve all these things from smartphones or computers with a few clicks or taps. Amazon, Uber and Deliveroo have forged a path based on offering consumers access to services in an on-demand, self-service fashion.
Yet, look at a modern enterprise, and this simply isn't the case. Instead, requesting holiday, IT support or just trying to use other internal services requires time, emails, phone calls, and even in-person meetings. In a twist of irony, many of these same enterprises do deliver services to customers in a more advanced way, but simply haven't carried this across to their own internal service delivery. Unfortunately, this doesn't just lead to dissatisfied employees, but also contributes to lost productivity and an increase in costs to the business.
Breaking the norm for internal services
Organizations are now starting to recognize that the same self-service concepts that they use to meet their external customers' demands can be translated into better service delivery internally. IT departments have led the way in this respect through automated service management which might provide things like -- the ability to order a new piece of equipment in a self-service portal, or log a support request and get notifications about its progress.
Other departments are now starting to catch up with this automation of internal service provision.  Here are some concrete examples of the kind of services that are ripe for the "Uber effect":
A new employee needs IT access, a desk, phone and a parking space.
The HR manager needs to be informed who has parking spaces, so they can be allocated, and any charges are deducted from relevant employees' salaries.
If a worker takes an item from the stockroom (and someone needs to ensure the item is restocked or brought back).
A room might need to be booked for a marketing event and catering, AV facilities, reception staff, security and parking spaces could need to be ordered
The facilities dispatcher could have to coordinate various people to organize events, moves, installations or planned maintenance with a supplier.
A worker might want to ask a question of HR regarding pension contributions.
Receptionists receive items that have to be delivered internally, but they need to keep evidence that it has been received.
Empowering employees to save time
Whatever the request, the same principles apply to the provision of service, whether it's the responsibility of HR, facilities, marketing, shipping or finance. The unfortunate truth is that email has become the universal go-to tool to manage all sort of processes with a resulting lack of structure, where requests are decentralized and, from the requester point of view, they fall into some sort of black hole. There is no common process to evaluate, process and track the demands.  
As the Uber effect takes shape in the corporate world, businesses are beginning to adopt established service management principles, moving towards structured workflow approaches which make everybody look at the same data in a very transparent way. The technology to do this is robust and there are some organizations already reaping rewards. For example, using online self-service portals staff can find information, log and track requests, order equipment, and receive support across a range of internal functions. Users find they get a better service and internal support staff are freed up to focus on other issues. This "Single System of Record/Truth" provides much better levels of employee service and satisfaction, and offers significant savings of time and costs.
Monitoring change
Equally importantly, it makes reporting significantly better. Having only multiple sources of data (spreadsheets, Excel, emails, etc.) means reporting is impossible or so time-consuming that it simply won't get done, resulting in a complete inability to answer the following questions:
What is the volume of requests we get?
What are the types of request?
How long does it take to complete the process?
What is the level of satisfaction of the user?
What does it cost to deliver this service?
There is much truth in the saying that if you don't measure something, you can't manage it. By modernizing how services are delivered and using service management standards and techniques, it is much easier for every part of the business to analyse performance and effectiveness. This will help organizations to continually learn and polish the processes that determine delivery in order to improve the how employees access internal services.
— Mark Flexman, DXC Fruition Practice Lead, DXC Technology
Phil Oakley, Site Editor, TechX365, 1/30/2019
ComplyAdvantage – or is that Mimiro? – uses machine learning to help compliance teams know who they're doing business with.
Phil Oakley, Site Editor, TechX365, 1/29/2019
Contentsquare's Series C round comes just a year after its £31 million Series B.
Phil Oakley, Site Editor, TechX365, 1/28/2019
The Techatarter Award is for startups that have a social good mission to improve the world using technology and innovation.
Phil Oakley, Site Editor, TechX365, 1/24/2019
While growth and hiring are down, the tech sector is a lot more positive, despite the uncertainty that faces the UK in 2019.
Phil Oakley, Site Editor, TechX365, 1/21/2019
The company, which provides funding options for companies in need of cash, has provided funding worth £2 billion in total to more than 170,00 companies.
All resources
Joćo Fernandes, Founder, Buzzstreets, 6/13/2018
Indoor navigation is going to completely change our shopping centres and the entire retail experience.
Neil Murray, co-founder and CTO, Mimecast, 6/12/2018
How can we secure London's tech talent for future generations to benefit from?
Sponsored Blogs, 6/12/2018
The Quintessence AM37 lets you try out the same boat James Bond would use in a full VR experience.
Roger Vigilance, Marketing Director, Vonage UK, 6/12/2018
Companies need to get ahead of the cloud competitors in order to win over customers.
Rob Mellor, VP & GM EMEA, WhereScape, 6/8/2018
Why are hackathons all the rage amongst developers and startups?
Salman Khan, Toronto Global, 6/8/2018
Why is Toronto the place to be for artificial intelligence developers? Salman Khan from Toronto Global explains.
All Sponsor Blogs
European Early-Stage Venture Funding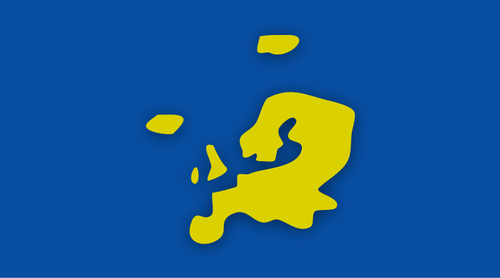 Infographics archive