Modernizing Enterprise Services, Part 2: Looking Beyond IT
The first part of this three-part series on modernizing enterprise services dealt with changing expectations of employees when it comes to internal services, and the need to modernize and improve experiences. One department which has probably come the furthest in offering self-service and empowering employees to help themselves is IT. But in order to deliver a modern experience to employees, akin to how services are delivered to consumers, the experience must be delivered across all departments.
As such, businesses need to look beyond IT but also be mindful of the solutions that are already in place -- such as systems to log support requests automatically and share progress updates automatically. Functions that do not already use service management internally already might think it a daunting task, but this is not the reality. "Time to use" can be one of the key factors putting businesses off, but service management can be implemented quickly through cloud platforms, and show rapid returns in terms of saved time and money. 
Deciding when to make decisions
Most organizations will have "Demand Management" in place. This process identifies business needs, checks and decides if it is worth it, finds the funds, defines the goals, and converts the demand into a project. At some point, an IT infrastructure demand is likely to be reviewed by the Technology/Architecture Board and, upfront, the organization will need to have defined the standards in the company. This is where the question "What tool to choose?" should be raised.
Starting with a blank sheet of paper, many companies might opt for what they perceive to be "best of breed" such as, for example, the best Gartner Magic Quadrant tool in the targeted area. Others will go through a complex research and analysis process. Still others will ask their peers or tap into previous experience in other businesses to identify the best solution. In all cases, this may lead to the optimal outcome -- at least on paper. But it's also helpful to ask the questions, "How many of the features will really be used?" and "What is the impact likely to be in terms of implementation?"
When going for a new tool or platform, project leads will want to consider factors such as:
How easy it will be to integrate into the existing IT ecosystem (Master data, User Directory, Single Sign-on, etc.)
The impact of a new interface, user features, and required behaviors for end users, back office and IT admin
The training requirements that will be involved
The support requirements for the new tool
The fact that it comes with a new provider and licensing model to manage
Whether it might impair the IT infrastructure's scalability
Making use of what is already in place
Rather than acquiring a completely new solution, organizations might first check if one that already exists in their IT ecosystems will fit their needs. Experience suggests most larger organizations will already have a service management application in place. In many cases this will have been initiated by the IT function where service management has long been a standard approach. However, there are also plenty of other pioneering applications created, for example, by HR, facilities or finance which other functions may be able to use as starting point for their own application. Most advanced service management solutions are designed to work across multiple functional areas and, being cloud-based, are easily scaled across different sites and departments.
If this is an option, there are plenty of advantages to be had as the platform is already integrated within the company -- meaning behaviors, capacities, and interfaces are known and the master data exists. In addition, there are also likely to be existing relationships with trusted suppliers which will also help decrease the critical "time to use." Tapping the trend towards the standardization of the number of solutions within organizations will offer the opportunity to decrease the complexity of the IT ecosystem, the number of integrations, and the training required for people interacting with the solutions.
Avoiding the shadows
One other important consideration in choosing a service management solution is the need to avoid the curse of "Shadow IT." In reducing time to use by using existing platforms, companies can avoid the risk that employees, frustrated by hard-to-use tools or long lead times to develop new solutions, will go "off grid" and develop their own shadow solutions. In some cases, the concept of service management will be a new way of delivering internal services for the business; arguably however, this is becoming less and less frequent. For organizations that are already using service management technology, they should look to make use of what they already have throughout the business. The last part of this series will deal with the actual implementation of such a solution.
— Mark Flexman, DXC Fruition Practice Lead, DXC Technology
Phil Oakley, Site Editor, TechX365, 1/30/2019
ComplyAdvantage – or is that Mimiro? – uses machine learning to help compliance teams know who they're doing business with.
Phil Oakley, Site Editor, TechX365, 1/29/2019
Contentsquare's Series C round comes just a year after its £31 million Series B.
Phil Oakley, Site Editor, TechX365, 1/28/2019
The Techatarter Award is for startups that have a social good mission to improve the world using technology and innovation.
Phil Oakley, Site Editor, TechX365, 1/24/2019
While growth and hiring are down, the tech sector is a lot more positive, despite the uncertainty that faces the UK in 2019.
Phil Oakley, Site Editor, TechX365, 1/21/2019
The company, which provides funding options for companies in need of cash, has provided funding worth £2 billion in total to more than 170,00 companies.
All resources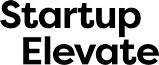 All Upcoming Live Events
Trak Ellis-Hill, Executive Creative Director, MOFILM, 6/12/2018
Is it possible to have a full-time job in tech and have children?
Dr Adrian Bradley, intellectual property expert, 6/4/2018
Dr Adrian Bradley argues that how business put together an Intellectual property strategy could cause the success of failure of an R&D project.
Andrew Mackenzie, Partner, Cleveland Scott York, 6/4/2018
The government recently released a new strategy for IP in the UK - partner at Cleveland Scott York Andrew Mackenzie takes a look at what's new.
Aoife Geary, Content Editor, Jobbio, 5/23/2018
Networking might be a pain, but do it well and it can put you on the fast track to tech success.
Connie Reinholdsson, Junior Software Engineer, comparethemarket.com, 5/23/2018
A junior software engineer at Compare the Market recounts her first month and what she's learned.
+rehabstudio, 6/19/2017
It's going to become increasingly hard for brands to stay relevant by only selling their physical goods without also creating useful services that consumers invite into their lives.
All Sponsor Blogs
European Early-Stage Venture Funding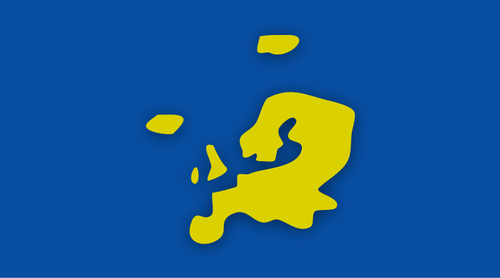 Infographics archive