Profile for ivette.carlier

Member Since: June 12, 2017
Hello everybody! This is Ivette, I'm a 24 years old young lady who is following a msc finance in france. The training is internationally oriented and aiming to form talented professionals which perfectly match the needs of current workplace. In the other hand, I'm very interested in sport, and every week-end I practice different sport with friends. It helps me feel better after many days of learning.
Phil Oakley, Site Editor, TechX365, 9/20/2018
A new report finds that 46% of digital transformation projects produce proven results with 58% of organizations reporting that customers are driving their digital strategy.
Phil Oakley, Site Editor, TechX365, 9/19/2018
Business travel can be a huge problem for SMEs and large corporates alike, but Asian tech startup Octotrip is here to help with a platform powered by data and AI.
Phil Oakley, Site Editor, TechX365, 9/18/2018
The three students impressed the judges with their application of AI for image translation.
Phil Oakley, Site Editor, TechX365, 9/17/2018
The program, run by the Francis Crick Institute, will back ten startups with a £40,000 investment each, with an intense 16 weeks in store for successful applicants.
Phil Oakley, Site Editor, TechX365, 9/12/2018
No more dangling HDMI cables in meeting rooms or slow, laggy metric screens displaying KPIs for different teams – Airtame fixes that.
All resources
Aoife Geary, Content Editor, Jobbio, 6/13/2018
Why is London's startup scene the best in the world, bettering Silicon Valley, New York City, Tel Aviv and Beijing? Aoife Geary from Jobbio explains.
Farah Cuyvers, 6/13/2018
The global startup ecosystem is booming right now.
Joćo Fernandes, Founder, Buzzstreets, 6/13/2018
Indoor navigation is going to completely change our shopping centres and the entire retail experience.
Neil Murray, co-founder and CTO, Mimecast, 6/12/2018
How can we secure London's tech talent for future generations to benefit from?
Trak Ellis-Hill, Executive Creative Director, MOFILM, 6/12/2018
Is it possible to have a full-time job in tech and have children?
Sponsored Blogs, 6/12/2018
The Quintessence AM37 lets you try out the same boat James Bond would use in a full VR experience.
All Sponsor Blogs
Industrial IoT Usage & Maturity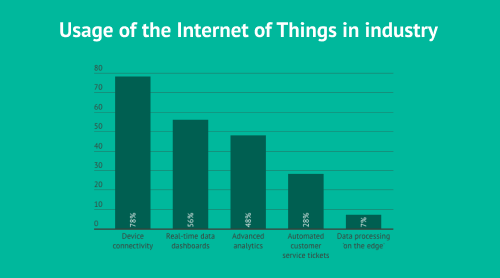 Infographics archive