Member Since: June 2, 2017
Hi there,
As you may know, in today's competitive scenario, it is of critical importance to design an exceptional website that would help you stand apart from the rest and stay way ahead of your competitors. A wonderfully designed website however, is not just enough; a good website should assist you in building your brand as well as business strategy. An efficient team would be delivering personalized design concepts for literally every project. Your website should be suited to your business model. Whether your company is looking for a communication platform or sales focused website, competent designers today use suitable tools to create a site that certainly enhances your online presence and definitely takes your business forward. We are designers in Minneapolis, MN. We are a great team with latest update techinique for web development. specializing in mobile web design, responsive web development, and digital marketing. We love what we do and we do what our clients love & work with great clients all over the world to create thoughtful and purposeful websites. User may use free web design cost calculator list right on website to evaluate how much a website may cost. Contact us to get started!
Phil Oakley, Site Editor, TechX365, 8/17/2017
SoundCloud will continue as an independent company after investors agreed to inject more money, as CEO Alex Ljung steps aside.
Phil Oakley, Site Editor, TechX365, 8/16/2017
Industry research firm Gartner has projected that global spending on cybersecurity will reach $86.4 billion by the end of 2017.
Phil Oakley, Site Editor, TechX365, 8/16/2017
imin, an east London startup, is using open data to change how people think about and book physical activity sessions at their local gym, leisure center, football pitch or swimming pool.
Phil Oakley, Site Editor, TechX365, 8/16/2017
Apple R&D partner Asynchrony Labs has announced it has opened its European headquarters in London's Canary Wharf business district.
Phil Oakley, Site Editor, TechX365, 8/15/2017
UK recruitment firm Robert Half has published a report on how the executive suite and workforce in general is changing with the addition of automation, big data and analytics.
Innovation Hub, 7/19/2017
The Internet of Things, Blockchain and other drastic digital disruptors are already making big waves in the energy sector.
Phil Hails-Smith, 7/19/2017
Joelson's Phil Hails-Smith provides some key advice for tech startups.
Microsoft reporter, 7/7/2017
The UK's history of embracing technology and innovation means its capital is well placed to benefit from the "fourth industrial revolution," says Microsoft UK CEO Cindy Rose.
Mark Miles, Rendermedia, 7/3/2017
Rendermedia's Mark Miles looks at how technology is changing the way we view content.
John Hazelton, talent.io, 6/22/2017
Insights into technology recruitment trends from the talent.io team.
Innovation Hub, 6/19/2017
In this podcast, UK Innovation Hub Outpost's Kate Jack shares with London Tech Week the three key attributes startups need to have, not only to survive but thrive in a market burgeoning with competitive startup talent and innovation.
All Sponsor Blogs
All resources
Time to Hire a Data Scientist?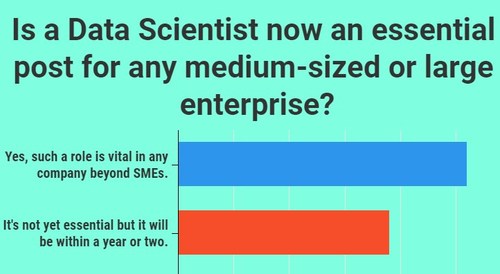 Infographics archive